Start-up Hub
#SundayStartup no. 5 – the top five stories for tech start-ups this week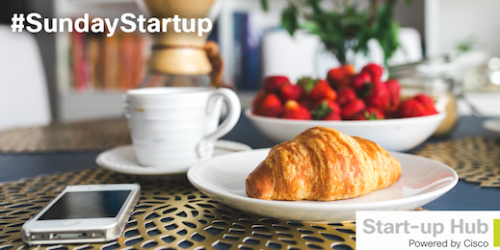 In this week's edition of #SundayStartup – where we collect together the best tech and start-up stories from the past seven days – there's a 'CV of Failures', FinTech, warnings for the on-demand market, Twitter monkeys hitting typewriters and more.
Read on for our top five stories, and if you've seen something this week that you think might take our interest then drop us a line over on Twitter using the #SundayStartup hashtag:
How corporate accelerators can better serve start-ups
Stuart Marks, chairman of L Marks, contributed a guest piece to Tech City News looking at the ways in which corporate tech accelerator programmes can better serve the UK's start-ups. Heeding warnings that we are approaching the burst of an 'accelerator bubble', in which supply outstrips demand, Marks offers some advice on how corporate accelerators can direct themselves to providing start-ups with genuine value.
This relates to the problem of 'start-up tourism' within the industry that we discussed last week. And if you want to take a deeper dive into how corporations can best collaborate with start-ups then look no further than the latest Cisco white paper on the topic.
An Uber for everything: the surge in on-demand apps
With the rise in on-demand apps for an ever-growing range of purposes – from takeaways with Deliveroo, to haircuts from Hairdoo, or even errands via Task Rabbit – the Guardian asked whether a crash is coming. Possibly a result of a saturated market or investors becoming increasingly shy with their money, the piece suggests that the golden age of on-demand may be coming to an end.
Scotland could be a 'serious global contender' in FinTech
The launch of a new FinTech industry group by the Scottish Financial Enterprise (SFE) could position Scotland as a serious contender in the global market, reported Tech City News. Graeme Jones, chief executive of SFE, was quoted as saying that Scotland is second only to London in the UK when it comes to the scale and diversity of its financial services cluster.
'CV of Failures' professor Johannes Haushofer on what success really means
The Independent ran an exclusive interview with Johannes Haushofer, the Princeton professor whose 'CV of Failures' gained traction over the weekend. Despite the lessons to be learned from failure, Haushofer says he's not sure that failures are as important as achievements – but that reflecting on both can provide some much needed perspective when times are tough. This can be relevant in many situations, from a student applying for research funding to an entrepreneur seeking investment.
And finally…
Twitter has teamed up with London's Globe Theatre to test the Infinite Monkey Theorem, which states that a monkey hitting keys at random on a typewriter for an infinite amount of time will eventually produce a given text, such as the complete works of William Shakespeare. In this case, however, the monkey is replaced by Twitter users.  The project is part of ongoing celebrations of the 400th anniversary of the bard's death.
I'm typing The Complete Works of William Shakespeare, word by word, one Tweet at a time. #Shakespeare400 https://t.co/uxENhdOyZR

— CompleteTweets (@CompleteTweets) May 5, 2016

Tags: