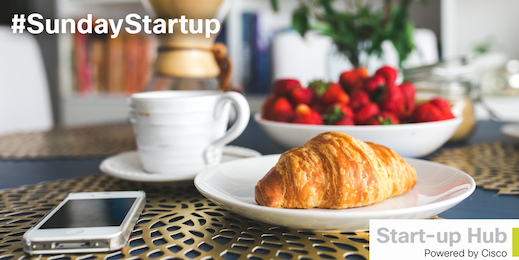 Start-up Hub
#SundayStartup no. 7 – the top five stories for tech start-ups this week
Another week done and it's Sunday again, which can only mean one thing: time for another dose of #SundayStartup.
This week has been an exciting one in the tech start-up world – from the Queen's most techie speech yet to Kickstarter milestones and self-making beds.
Sit back, relax, and enjoy our top five stories of the week. If you want to chat about anything in this post, get in touch on Twitter using the #SundayStartup hashtag.
Queen's speech goes tech-heavy
This week saw the most tech-focussed queen's speech of all time, with Her Majesty mentioning everything from drones to spaceports and driverless cars. On top of that we heard about a new government scheme to provide every household in Britain with fast broadband. 
Exciting stuff, and really positive for the UK tech industry. Check out Alison Vincent's summary of the speech if you haven't already – a very interesting read!
VC fund raises $150m to invest in European tech start-ups
In other uplifting UK tech news, venture capital fund e.ventures has raised $150m (£102m) to invest in early-stage technology start-ups across Europe.
Investments will range from £1m to £5m, and the fund insists it will be more 'approachable' than other venture capital companies. Partner Luis Hanemann told Business Insider the firm isn't made up of former investment bankers, and often approaches companies direct rather than waiting for them to come knocking.
Watch this space!
Technology second-most invested category on UK Kickstarter
Three years ago Kickstarter came to the UK, and this week it took its hundred-millionth pound of investment in this country.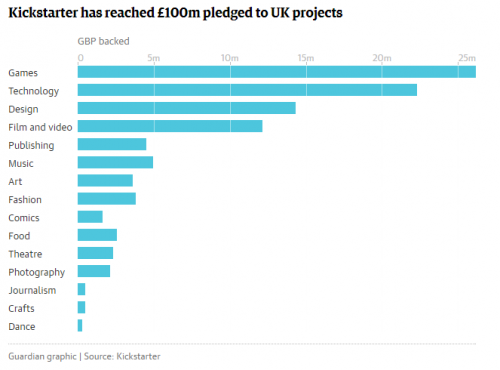 More than 1.2m individual backers have invested over the years, with an average pledge of £53.80 across more than 20,000 projects.
While games came out top for investment, the tech sector is not far behind. Tech projects have raised the second-highest amount of funds on the crowdfunding platform since its UK launch, and seen the second-highest number of pledges.
UK female tech entrepreneurs to join trade visit to Silicon Valley
Fifteen female tech entrepreneurs will visit Silicon Valley as part of the Mayor's International Business Programme – an initiative to help London's firms thrive in new international markets.
This is great news for diversity in the technology industry, and will enable the women – all founders of some of the UK's fastest-growing tech companies – to look for opportunities to grow their businesses across the pond and get funding from US investors.
And finally… is this self-making bed the laziest invention ever?
You read that headline right. The Ohea smart bed can 'make' itself in just 50 seconds, which, let's face it, is probably quicker than most humans can manage it. The prototype was actually announced back in 2012, but has made headlines this week after going viral on social media.
The bed will detect when you've finally managed to drag yourself out of it and then automatically straighten the bedding three seconds later. It also features a manual mode, giving you more control over when it carries out the task.
 Keeping my fingers crossed for the self-washing clothes, the self-wrapping present and the self-writing blog post!
Make sure you join us this time next week for another round of #SundayStartup. Until next time!

Tags: