Start-up Hub
#SundayStartup no. 30 – the top five stories for tech start-ups this week
We've a very special edition of #SundayStartup this week, coming to you with an hour of extra sleep – absolutely FREE.
Yes, the clocks have gone back today, so we hope you'll be getting stuck into this week's stories with added gusto. Enjoy!
London tops the 2016 Global Power City Index
The latest edition of the Global Power City Index, which ranks the world's major cities according to their ability to attract creatives and enterprising businesses, has placed the UK capital at the top of the table.
For the rankings, the so-called "magnetism" of forty of the world's leading cities is assessed according to six main functions: economy, research and development, cultural interaction, livability, environment and accessibility.
New York, Tokyo, Paris and Singapore make up the remainder of the top five in the Index.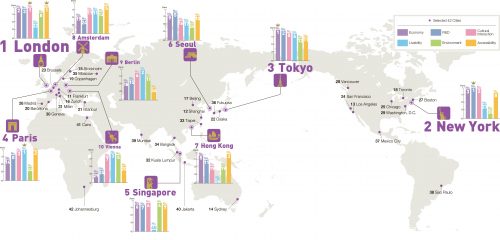 Start-ups helping to power Irish jobs market
Ireland's start-up scene is positively booming, according to new stats which show that start-ups are employing a larger share of the workforce there than anywhere else in Europe (bar Britain).
As many as one in five workers are currently serving at what are referred to as "high-growth" enterprises.
With 19.1% of workers employed by start-ups, Ireland was a marginally close second to the UK, which recorded a score of 19.3%.
This company helps HSBC, Santander, and Visa decide on start-ups to partner with or invest in
Early Metrics claims to be providing a world first to companies looking to work with or invest in start-ups.
The company functions as a ratings agency, and marks start-ups with scores based on growth potential. Founded in 2014, it has rated more than 700 start-ups across 16 industries in its first years of operation.
There are 50 criteria considered when scoring each start-up, and these are centred around three pillars of the founding team, core technology, and the size of the market being addressed.
The best bit? It's free for start-ups to get a rating!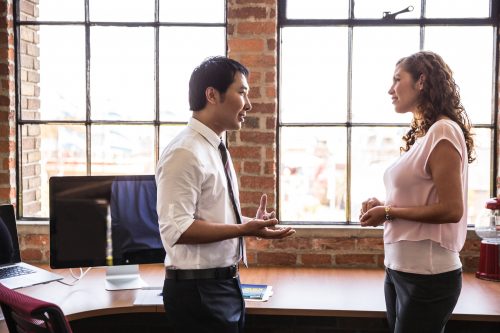 AllBright is a groundbreaking boost for female founders
Founded by Debbie Woskow and Anna Jones, AllBright is a new platform that aims to address the imbalance in the number of female-led businesses in the UK.
Figures published earlier this year showed that 90% of worldwide venture investment goes to companies led by men.
AllBright offers angel investment, crowdfunding, and support services to women looking to found new businesses.
The fund is ready to roll, with £10m raised already.
And finally…
If you're yet to be convinced that VR is all it's cracked up to be, then allow us to try and nudge you into being a believer…
A new app that makes use of Google's Tango technology has been developed to allow Coventry Cathedral visitors to see what the iconic building would have looked like before it was destroyed during the Second World War.
Called RISING Ruins, the app is thought to be the very first of its kind in using the technology to recreate a historic site in this way.
Final call: register for an introduction to Mi-IDEA on November the 1st            
It's just a few days until we convene at HOME in Manchester, where Tom Kneen and Manchester Science Partnership's head of innovation, Anne Dornan, will be laying out plans for our new innovation centre, Mi-IDEA.
Put your details in here, and we'll handle the rest: see you next week!
Our #SundayStartup is growing up. We're excited to share with you that we're working on a a much bigger and brighter monthly round up for you  – we'll let you know all about it soon, so watch this space!

Tags: