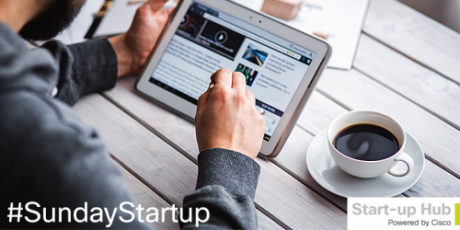 Start-up Hub
#SundayStartup no. 28 – the top five stories for tech start-ups this week
It's time to serve up another helping of #SundayStartup. If you're expecting eggs with that, you're too late – apparently it was National Egg Day on Friday.
So we'll get tucked into the five best stories of the week, sunny side up of course.
VC funding in UK start-ups bounces back
UK VC-backed start-ups raised $834 million in funding across 110 deals during Q3 2016, reversing a series of declining quarters since the end of 2015. That's according to the Venture Pulse Report, which highlights where the VC actions have been taking place across the country.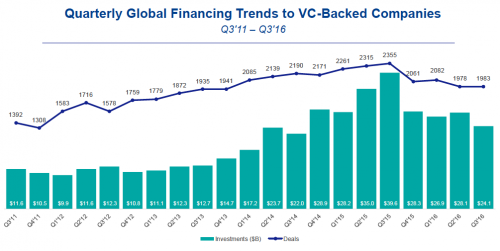 Tech City News reports that London has seen the most deals, with 59, followed by Cambridge on nine. The biggest was Deliveroo's $275m Series E funding, with other big deals for Darktrace ($65m) and Artios Pharma ($33.2m).
Unsurprisingly, there's lots of speculation about how funding has been impacted by the Brexit vote. KPMG partner Anna Scally comments, "Deals are still getting done, but many of these would have been in the pipeline before the referendum."
Get cyber security talent early, says Israeli entrepreneur
Nobody likes to read about the success of UK and Ireland start-ups more than me, but the BBC took a closer look at the Israeli cyber security start-up scene this week.
Innovation and technology have always had a strong role in Israel. The BBC spoke to entrepreneur Nadav Zafrir, who believes that the country's focus on national security has played a key part in helping to build such a vibrant cluster of security businesses.
Zafrir says giving people security experience at a very young age gives it an edge. He also points to the benefits of national service, which gives the government's intelligence agency an opportunity to spot talent early.
Blockchain 'stock exchange' for start-ups
Estonian entrepreneur Kaidi Ruusalepp is on a mission to build what she calls a "funding and trading engine for growth companies", reports TechCrunch.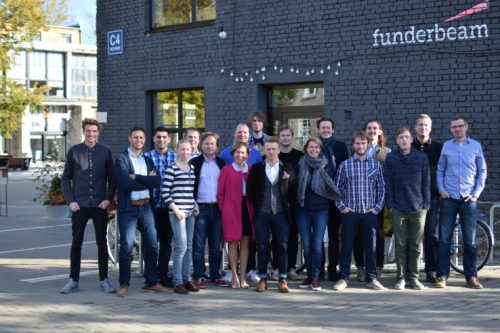 Funderbeam will provide tools to research, fund and trade in private companies. The bigger plan is to build something akin to a 'stock exchange' for start-ups based on blockchain technology.
"Using blockchain technology we aim to show the stock markets how technology can turn the sector around. For the first time ever, early stage investors can choose both how much to invest, and how long to keep the investment," explains Ruusalepp. "Or to put it in a fruitier way," she says, "imagine if Bloomberg, Angellist and Nasdaq had a baby".
How many meetings did it take Jeff Bezos to raise a mill?
If you think that it's tough getting funding – it's a recurring theme on the Start-up Hub! – you're in good company. Amazon founder Jeff Bezos reportedly took 60 meetings to get $1 million for Amazon, giving away 20% into the bargain.
"A lot of people did very well on that deal," laughs Bezos. "But they also took a risk, so they deserve to do very well on that deal. But I had to take 60 meetings to raise $1 million, and I raised it from 22 people at approximately $50,000 a person."
Take a look at the 60 Minutes interview excerpt over at GeekWire for the full story.
Driverless cars take to the streets in Milton Keynes
If you've been looking at the Google car and been thinking, 'when will we get driverless cars?', then your wait could soon be over. After 18 months of development, driverless pods will be hitting the streets in Milton Keynes, reports City AM.
Designed and manufactured by Coventry-based automotive innovation firm RDM, the electric-powered two-seater pods are equipped with autonomous control systems developed by the University of Oxford's world-leading Mobile Robotics Group.
Autonomous vehicle demonstration in action in Milton Keynes today. #SelfdrivingCars pic.twitter.com/VOm4e9Jn4Z

— Transport Systems (@TSCatapult) October 11, 2016
 For more on the project, check out the Transport System Catapult.
I'm just waiting for the driverless pods to make a lazy Sunday drive even more laid back!
Make sure you join us at the same time next week for another round of #SundayStartup. Until next time!

Tags: