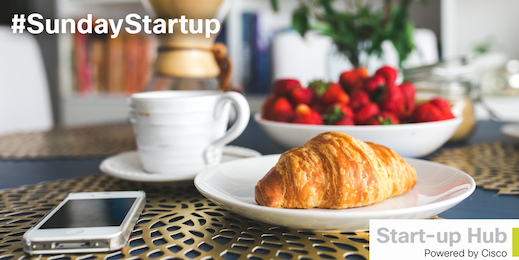 Start-up Hub
#SundayStartup no. 25 – the top five stories for tech start-ups this week
Good morning, and welcome to another edition of #SundayStartup.
There are more ups and downs this week, as the state of UK funding takes a hammering from a top fund manager and yet our little islands still manage to come out on top of European rankings among US tech execs.
If keeping up with it all is proving a bit stressful, then don't worry as we've a recommendation for a classy, techy garden to wind down in too.
Tech start-up funding 'appallingly bad' in UK
Some not so chirpy news to start with this week: leading fund manager Neil Woolford slammed the state of tech funding in the UK, saying that there is not enough long-term consideration being given to new start-ups.
Despite the UK being a popular destination for entrepreneurs, Woodford argues that UK investors are more concerned with the short-term and that this is preventing small firms from growing into big world-beaters.
This, Woodford argues, has led some start-ups to sell out too quickly, rather than being able to move onto the next stage independently.
The UK is second in the world for tech start-up exits
According to new research figures from CB Insights, only the US tops the UK when it comes to the number of tech start-ups that have gone public or been acquired since the year began.
The UK's IPOs and M&As in the year to date account for 65% of all activity across Europe.
Major acquisitions of start-ups such as Swiftkey (by Microsoft) and Magic Pony (by Twitter) have driven something of a surge across the continent.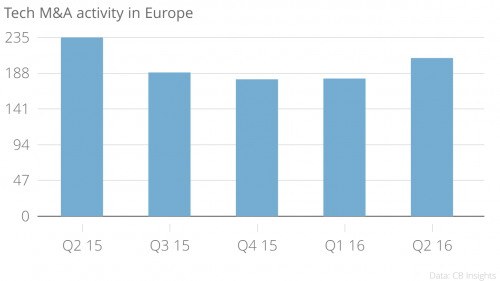 Female-owned small businesses are on the up
A Vistaprint survey of more than 1,200 professionals in the UK and US has found that the number of women-owned micro businesses has outpaced those owned by men for more than 20 years.
There's a positive economic outlook for this year too: 54% of UK female business owners, according to the Women-owned Micro Businesses Trend Report, expect their companies to perform better financially in 2016.
What's more, between 2008 and 2011 women accounted for a whopping 80% of the newly self-employed within the UK. The survey suggests that this is a trend that will continue, with 83% of UK female business owners stating that they'd recommend starting a business to other women.
The report concludes that technology has been a driving force behind these developments. Open source solutions and easier access to information has been effective in levelling certain barriers to entry, and allowed business owners "to move faster and get more done."
Post-Brexit London named best city in Europe for business
A survey of more than 200 US tech execs has placed London as Europe's top hub for business, despite concerns around the fallout from this summer's EU referendum.
Commissioned by London & Partners, the poll positioned Berlin in second place, with Frankfurt and Dublin in joint third. Stockholm, Zurich, Amsterdam, Lisbon, Paris and Madrid completed the top ten.
Key deciding factors in picking London as the place to establish a European base included superior access to finance, tech talent, ease of doing business, lack of language barriers and favourable time zones.
And finally…
If you like gardening but have always thought it could do with a bit more tech (and champagne) then L'Eden could be just the place for you.
Combining sensors, vines, and a bio-electrically generated soundscape, this world first garden might just be the perfect way to see out the end of the summer…
Make sure you join us at the same time next week for another round of #SundayStartup. Until next time!

Tags: