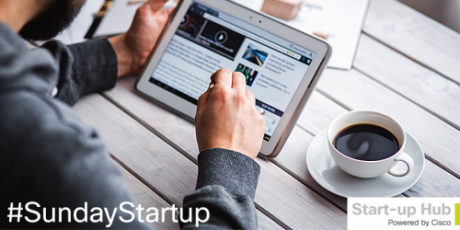 Start-up Hub
#SundayStartup no. 24 – the top five stories for tech start-ups this week
Good news if you're reading this week's #SundayStartup in the UK: you're in the best G20 nation to start a digital business. Bad news if you're reading it in London: you're in the most expensive place to host a tech start-up.
Nothing wrong with having a bit of balance though, right? Just ask the good ol' British weather, which started this week at record temperature highs before cooling off with a downpour to rival the Ice Bucket Challenge.
Assuming you've done the sane thing and stayed well indoors this weekend, we'll invite you to settle down with a brew and catch up on the top stories from the week.
UK is the best place in Europe to start a digital business
According to a new EY report, the UK ranks as the top G20 country for setting up a digital business.
Key judging criteria include access to funding, digital skills and entrepreneurial culture and education.
The UK scored particularly highly on regulation around recruitment practices and taxation frameworks, as well as the time it takes to register a business and get through the legal processes involved.
Less impressive, however, were scores for access to finance (in particular VC and angel funding) and the availability of digital skills and entrepreneurial education.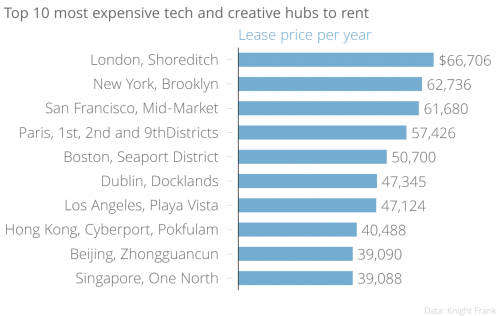 London's the most expensive place in the world to locate a tech start-up
The cost of renting and office in the capital's Silicon Roundabout tech hub has topped comparative areas in New York and San Francisco.
While some concern has been raised that this may damage the city's prospect of nurturing homegrown talent, there's a (slightly) more positive story for co-working spaces. London ranks third, behind Hong Kong and Dublin, when it comes to the expense of leasing a shared workspace.
These rankings are likely to change over the coming years, however. Rental growth in London (estimated at 7.1%) is miniscule in comparison with cities like Sydney and Berlin, with forecasts of 27.5% and 25% respectively.
Minister for small business confirms measures to tackle late payments
The UK's minister for small businesses, Margot James, has pledged her support for new measures aimed at taking on the problem of payments being made late to the country's SMEs.
While the pledge doesn't go as far as making 30 day payment terms mandatory, it does encourage them to become the norm. In addition, 60 day terms should be employed only in exceptional circumstances.
Late payments have a particularly big impact on small businesses, and the Prompt Payment Code is designed to reduce their occurrence.
Mobalytics crowned victors on the TechCrunch Battlefield
Following three days of intensive completion Mobalytics were announced as the winners of TechCrunch's premiere start-up competition, Startup Battlefield at Disrupt SF.
The prize? A cool $50,000, invaluable attention from media and investors – and of course the coveted Disrupt Cup.
Past winners include Dropbox, Mint and Yammer, so Mobalytics is certainly in good company.
Applications for the London leg are open now, so go ahead and submit your entry now.
And finally…
If you find that taking endless selfies is too tiring for your arms then we've just the solution.
This drone (yes, another one) will follow you around shooting 4K video and keeping your face in the frame. And if you're still worrying about the stress on your arms from carrying it around everywhere, don't fear: it weighs just a little over 200 grams.
Make sure you join us at the same time next week for another round of #SundayStartup. Until next time!

Tags: