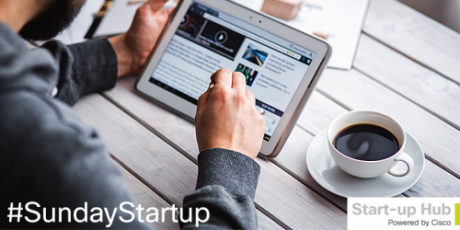 Start-up Hub
#SundayStartup no. 22 – the top five stories for tech start-ups this week
It may be September already, but that doesn't mean the UK's start-up scene is going to be cooling off anytime soon.
Sorry, that was terrible – but it does lead us onto the news that WIRED's annual list of the hottest start-ups in Europe has been published for 2016.
Elsewhere in this week's #SundayStartup, we've news of the Start Up Loans scheme success, and Croydon being crowned 'the Silicon Valley of South London.'
And if that doesn't float your boat and you'd rather be outside playing Pokémon Go, then we've got something to help with that too…
Europe's 100 hottest start-ups in 2016
WIRED published its annual list of the European start-ups that are making a real impact, and Britain had a strong showing.
10 UK start-ups made it onto the list, covering sectors including PropTech, FinTech, HealthTech, AI, e-commerce, gaming, waste management and food delivery.
The list is compiled by the magazine after speaking with investors, entrepreneurs and technologists to find out which start-ups are on their radars.
£250m in Start Up Loans made available to UK entrepreneurs
The government's Start Up Loans scheme has delivered £250m to UK start-ups since its launch in 2012.
This has helped thousands of entrepreneurs to get their ideas off the ground, and it is claimed that funding from the scheme has contributed to the creation of more than 45,100 jobs.
The Start Up Loans Company also claimed that the arrangement is delivering positives to the wider economy, with every £1 invested generating £3 for the economy at large.
London areas dominate list of fastest growing economies as Croydon takes the crown
CityAM named Croydon 'the Silicon Valley of South London' after research from UHY Hacker Young named the area as the fastest growing in the UK by gross value added (GVA).
Croydon notched up an annual growth rate of 9.3% and was one of six London areas in the top ten. There was good news for the capital's overall average too, with a 5% increase in GVA over the past year.
GVA is calculated by measuring the value of goods and services produced in an area, industry or sector of an economy.
Freelancers and micro-business owners go for self-funding
Research from FreeAgent found that the majority of people looking to go it alone are increasingly forgoing external financial support.
Almost half of the 500 survey respondents said they didn't require any outside funding to get started, with many relying solely on personal savings.
With 80 businesses being born in the UK every hour, it seems there's never been a better time to start
up…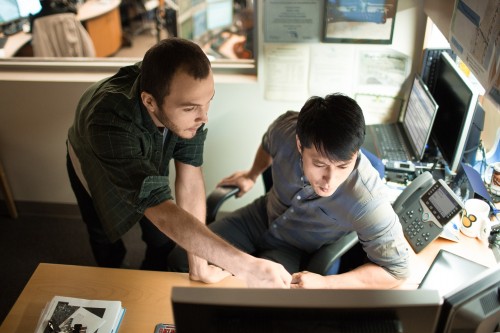 And finally…
If you're still soldiering on with Pokémon Go despite the onset of autumn and resultant diminishing need to ever leave your house, then you might find this 'iPhone thong case' coming in handy.
Needless to say, it'll make using your smartphone largely useless for pretty much anything else other than playing Pokémon Go. Which, if you're obsessed enough to still be playing the game, probably won't be much of a problem…
Found a Pokemon Go thong that'll increase your catching rate pic.twitter.com/egnjykzv1Y

— Raymond Wong #StopAsianHate (@raywongy) September 1, 2016
One from us
Regular visitors to the Start-up Hub will be more than familiar with IDEALondon residents TeskaLabs.
This month, they flipped the script and took to interviewing Alex Goryachev, who's a senior director for Cisco's innovation strategy and programs. They discussed corporate enterprise innovation and the idea Innovation Grand Challenge: have a read for yourself over here!
Make sure you join us at the same time next week for another round of #SundayStartup. Until next time!

Tags: