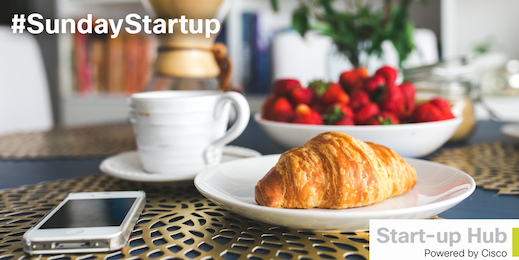 Start-up Hub
#SundayStartup no. 11 – the top five stories for tech start-ups this week
With #SundayStartup we sieve out the most important news, most insightful commentary and, to keep you all entertained, most eyebrow-raising tech stories.
In the past seven days, we've had positive news about Europe's accelerator programmes, less positive news about the state of UK scale-ups, and potentially apocalyptic (OK, it's not quite that serious) news from Russia where robots have decided to throw off the shackles of their creators and go on the run.
Keep reading for all this and more, and use the #SundayStartup hashtag on Twitter to flag up anything that caught your eyes.
Europe leads the way for start-up accelerators
A new report from Gust and Fundacity took an inside look at start-up accelerator programmes from around the world. The report paints a positive picture, with Europe leading the way by number of accelerator programmes. Though the US comes out on top in terms of investments made and number of start-ups accelerated, the UK came in third and second place respectively for these measurements ($9,992,752 invested and 1,124 start-ups accelerated).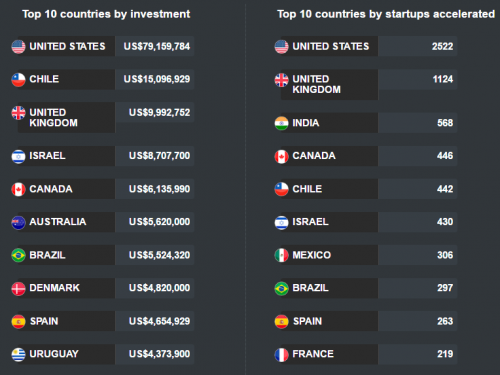 Lack of funding and talent 'preventing UK tech industry growth'
Tech City News shared some less-than-positive findings from financial group Smith & Williamson's quarterly Enterprise Index. The report suggested that the current climate in the UK is dampening both the desire and ability to scale up a business. Uncertainty around the results of the EU referendum and a lack of STEM skills among students were cited as possible causes for the hindrance to scaling up. The report also draws clear differences between the UK and US funding ecosystems.
Bank of England becomes first central bank to launch a fintech accelerator
CityAM reported on the surprise move from the Bank of England, noting that it is the world's first central bank to launch such a programme. The plan is for the Bank to work directly with disruptive start-ups to address the challenges faced by central banks. Areas of focus for the fintech accelerator will include cyber security, data protection and distributed ledger technology.
A group from Silicon Valley has a serious plan for creating a totally new US stock exchange
Whilst plans for the development of the Long-Term Stock Exchange may not have a direct effect on start-ups in the UK and Ireland just yet, it sets an interesting precedent for start-ups around the world. Silicon Valley is often viewed as being ahead of the curve when it comes to the start-up ecosystem, and this move, if successful, could establish a new status quo that rewards a more long-term approach to business growth and protects business owners from the pressures put on public companies by high-frequency trading, cynical activism and any incentives of distorting quarterly results reporting. One from across the pond to keep an eye on…
And finally…
Robots are on the rise. Or on the run, at least. Yes, one of our inevitable future overlords made a bid for freedom and autonomy after escaping from a research lab in Russia. After bolting through an open gate, the robot made pace for around 50m before its battery ran out of juice and it stopped dead in the middle of the road, causing a traffic jam…
Make sure you join us at the same time next week for another round of #SundayStartup. Until next time!

Tags: