Start-up Hub
Start-up Hub: Teenage tech success stories – where are they now?
They say wisdom is a virtue that improves with age, yet some of the world's most prolific businesspeople were teenagers when they first saw success.
In her latest Start-up Hub column, Tech City News editor Emily Spaven looks at six tech entrepreneurs who made it big before their 20th birthdays.
Not that we're envious or anything…
It blows my mind what some tech entrepreneurs achieve at such a young age.
At the age of 16 I was locked in a fierce power struggle with my parents and trying to get the perfect angle for my emo-esque MySpace profile picture, while others of the same age were founding, scaling and selling their tech ventures for millions. Sickening.
Obviously I'm pleased for them, but also highly envious.
So who are these whizz kids, and where are they now? Let's take a look at some of them …
Nick D'Aloisio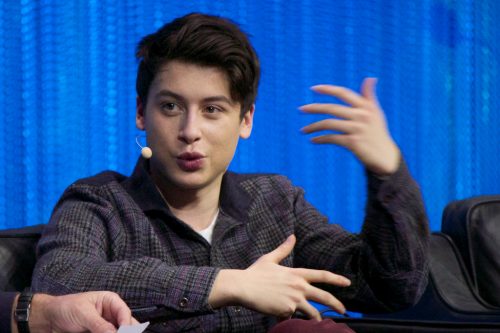 Nick D'Aloisio created the Trimit app in March 2011, when he was just 15. The app condensed content such as news stories into 1,000-, 500-, or 140-character summary text. It piqued the interest of Hong Kong billionaire Li Ka Shing, who invested $300,000 into the app, which D'Aloisio re-designed and re-launched in December 2011 as Summly.
In November the following year, the young entrepreneur received $1m funding from numerous celebrities, including Yoko Ono, Ashton Kutcher and Stephen Fry. In March 2013, Summly was sold to Yahoo for a reported $30m and inspired the creation of Yahoo News Digest.
D'Aloisio served as product manager on Yahoo News Digest until October 2015 and also had a four-month stint at Airbnb as 'entrepreneur in residence'.
Where is he now?
D'Aloisio, now 20, is currently studying a joint honours in Computer Science and Philosophy at Oxford University's Hertford College.
Matt Mickiewicz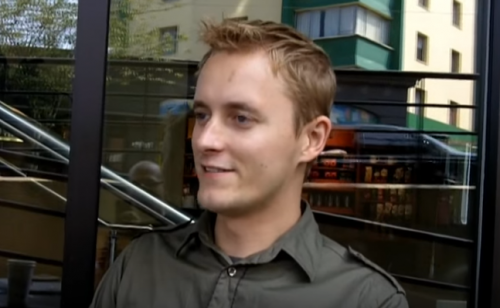 Matt Mickiewicz co-founded web-developer focused website SitePoint.com in 1999 when he was 16. He grew it into a profitable, multi-million dollar company and then created online graphic design marketplace 99designs. This company raised $45m across two rounds from investors including Accel Venture Partners, Dave Goldberg (SurveyMonkey) and Stewart Butterfield (Flickr).
In June 2009, Mickiewicz co-founded Flippa.com, a marketplace for buying and selling small websites via auction.
Where is he now?
In 2012 Mickiewicz co-founded Hired, the "career marketplace for the world's knowledge workers", where he still works. It has raised $72.7m across four rounds, most recently closing a $40m Series C led by Lumia Capital.
Ryan Allis
Ryan Allis was 18 when he co-founded email marketing and social media marketing software and services provider iContact in 2003. He held the position of CEO until 2012, seeing the firm grow to 300 employees, 70,000 customers, and $50m in annual sales before it was sold to Vocus in February 2012 for $170m.
Where is he now?
Allis is now chairman at global leaders' network Hive and is also an angel investor through his firm Connect Ventures, investing in a number of firms including SpaceX, LendingClub and Change.org.
Bill Gates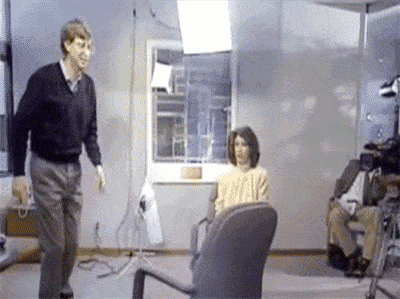 Bill Gates is a man who needs no introduction, but you may not know that he was only 19 when he co-founded Microsoft. He dropped out of Harvard in 1975 to set up the software company with friend Paul Allen.
Asand as the company grew in the first five years, he kept a close eye on what was being produced, personally reviewing every line of code the company shipped.
By 1980, Gates was in talks with IBM over a partnership and by 1985 Microsoft launched its first retail version of Microsoft Windows. The company grew and grew, with Gates serving as CEO, then chief software architect and finally chairman, before stepping down in early 2014.
Where is he now?
Gates is currently the wealthiest person in the world with an estimated net worth of $81.7bn. He donates large amounts of money to charity and scientific research programs through the Bill & Melinda Gates Foundation.
Gates turns 61 this month and despite his huge wealth, still finds pleasure in the simple things in life. "I do the dishes every night – other people volunteer but I like the way I do it," he famously once said.
Mark Zuckerberg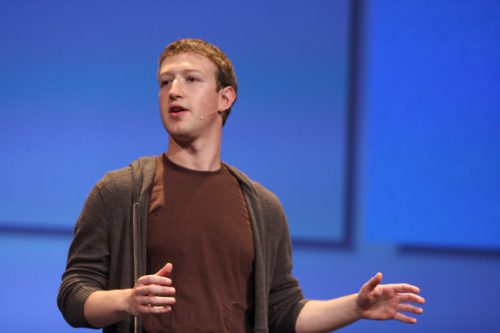 Like Gates, Mark Zuckerberg was just 19 when he founded what would become one of the biggest tech companies in the world: Facebook. But even two years prior to that he was making waves in the tech space – he turned down a $1m offer from Microsoft for his music streaming app Synapse Media Player.
Where is he now?
Now 32, Zuckerberg has a net worth of $55.3bn and is still chairman and CEO of Facebook. Like Gates, he's generous with his wealth, donating millions to charity and research. For example, in 2014 Zuckerberg and his wife Priscilla Chan donated $25m to combat the ebola virus disease.
Special mention: Daniel Ek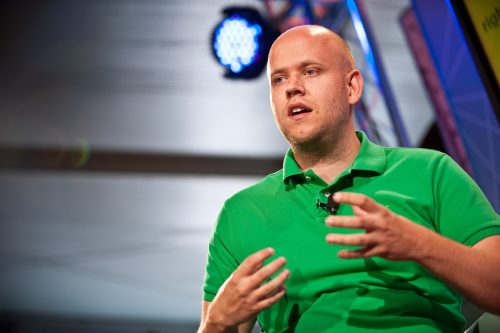 Daniel Ek was 23 when he founded Spotify, so he falls outside of this list's teenage criteria, but I figured he deserved a mention because he actually founded his first company at age of 13 building websites for friends and family.
He charged his first client $100 for a homepage, doubling the price for his second client and was soon charging $5,000 per website. He claimed he was raking in $50,000 per month through this venture at one point.
Ek continued to set up businesses throughout his teens and twenties, selling some of these startups to companies like TradeDoubler and eBay.
Where is he now?
Spotify just hit the 40 million users mark and Ek has an estimated net worth of $400m, so it's safe to say he's not doing too badly.
Talent
I suppose this all this goes to show that it doesn't matter how young or inexperienced in the world of business a founder is, it's all about the talent, drive and ideas they possess. So if you've got a great idea, have faith and run with it!
Do you know someone who would benefit from this content? Feel free to share with your social networks and help us spread the word.
If there's a topic area you'd like us to cover in more detail, or if you have a question you'd like to ask, please let us know in the comments below or drop us a line at startupsupport@external.cisco.com.

Tags: