Start-up Hub
Start-up Hub Q&A with Amy Lai, Founder & CEO at Wittos
We've caught up with Amy Lai, Founder and CEO at Wittos, a mobile analytics company that aims to maximise the experience for people using WiFi in local spaces. Her residence at IDEALondon, our post-accelerator innovation centre for start-ups, is coming to an end so we thought we'd ask her about her journey, the challenges of scaling up and experiences of having to pivot her business.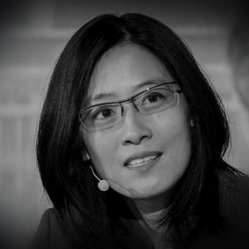 You may be familiar with Amy's journey from when we've spoken to her on the blog before or perhaps you saw her co-host the 'Night at the DDR Museum' at Cisco Live in February. She's now secured an exciting new project, and while she's leaving IDEALondon, Wittos is very much part of the Cisco ecosystem now.
How did you come up with the idea for Wittos?
Amy: "Wittos was born out of a couple of things. Firstly, my background is in corporate IT and IT consulting and secondly, in my last couple of corporate jobs I was responsible for building connected data services in the automotive sector. That gave me a good understanding of how to use different types of data that you get from moving objects and then transform the results into value added services.
"When I moved to London I started thinking about connectivity and the WiFi network was a natural starting point for me. Very early on I joined a friend's start-up and then span out to do my own thing. It was just me at first and then I brought on my technical co-founder. We now have a team of eight, a mix of full timers as well as some part time contractors." 
What was your vision?
Amy: "We wanted to solve a problem around creating better experiences for consumers who connect to WiFi networks when visiting local spaces. Everyone has had a bad experience in this area – it's a problem waiting to be solved!
"My technical co-founder is great at understanding data analytics so we started thinking about how we could tie in services that would make it more interesting for the consumers to utilise WiFi in retail stores or stadium environments. We also started looking for direct and indirect commercial value in using the data consumers generate for our customers."
What have been the biggest challenges for you so far and how did you overcome them?
Amy: "Finding our first customers – It is easy for people to get interested in your business idea. But once you start moving to prototyping or product development, the barrier for people to want to participate in a trial gets higher. And this isn't unique to Wittos – it applies to any start-up when they're trying to find their first customers.
"For us, working with Cisco helped. They introduced us to some of our first customers and were able to filter some of those early adopter customers that were willing to experiment a little. That helped us build credibility that we really, really needed."
"Attracting talent – As a start-up you can't compete at the same level as major corporations. London is super expensive. To have a basic salary for an intern, for example, on top of the desk space you need and all those other things, adds a lot of financial pressure. We've found that one way to solve the problem is by co-operating with other entrepreneurs. You can help each other out – for example, there are some start-ups that have a strong marketing focus and others that have a more technical background. Supporting each other by helping to solve the gaps definitely helps."
For start-ups it's always difficult to get funding – how did you go about finding investors?
"We received a government grant that really helped validate our business idea. Speaking to other founders, many entrepreneurs use their networks to find investors. We didn't have any of that so joining a programme like Innovate UK helped us get started."
How did you deal with the challenge of scaling up your business?
Amy: "You're always on a learning curve. When you're growing your business and start hiring more people you have to make sure that everyone understands your vision and what you're trying to achieve. We're going through some growing pains right now. It takes time to scale up your business especially if you expand your team too quickly or have people who don't share the same point of view."
Did you have to adjust your business strategy along the way to ensure Wittos was best placed to succeed?
Amy: "Absolutely. It would be a miracle if you got it right the first time. You need to get some feedback and adjust your business solution much closer to your customers' needs. In our early product stage, we found that the retail sector wasn't quite ready for our solution. Twelve months later we were invited to a retail event and it looks like the sector is really ready for us."
What part of the job do you find most stressful? How do you deal with that stress?
Amy: "It's a roller coaster. The most stressful part is trying to carry on working when something goes wrong or something unexpected comes up. It is very hard to resolve issues when people are not on your side. We've recently had an issue with a failure in some hardware equipment. Lucky for us, Cisco helped us pull in resources and bandwidth that we needed to resolve the issue. That's one of the merits of being partnered with a large technology company."
How do you find working with your co-founder and the tech team across geographical boundaries?
Amy: "There are pros and cons. We try to co-locate and work together every four to six weeks with my co-founder. You can't replace face-to-face contact but there are many tools today that make it easier for us to work virtually and be in touch daily. There are also some benefits. For example, the tech team can tackle any issue that comes up quickly because they're not being distracted by business-related issues that I deal with."
So, you're leaving IDEALondon at the end of March – what's next for Wittos?
Amy: "There's a lot going on between now and the end of March. We have an exciting new project coming up that is quite different to what we've been doing up to now.
We are tackling nextgen applications in the Events & Exhibition space and in parallel we're also partnering with Cisco CREATE on an exciting strategic project.
While we have a game plan, the exciting thing is that there are always unexpected events – good and challenging – to respond to."
Do you have any advice for people thinking about starting their own business?
Amy: "They should connect with other entrepreneurs because it's important to get the reality check. The business idea may sounds like a great thing to do, and certainly the first six months is a honeymoon period, but business goes through different phases as it grows. It's great to get a feel for what the next phase holds and what they need to prepare for. The war stories keep you grounded and there's no better adviser than someone who knows what you're going through and has come out the other side."


Tags: