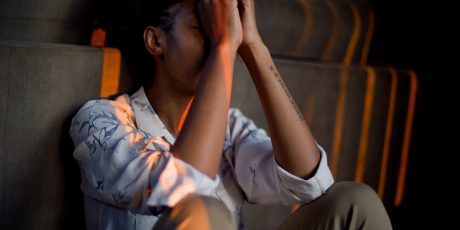 Start-up Hub
Start-up Hub Problem Page: How can I deal with the stresses of running my own start-up?
Stress. For some, just the sight of the word can be enough to raise a heartbeat or bring on a sweat, but for entrepreneurs it's as everyday an experience as waking up and noting that the earth still orbits the sun. Working at IDEALondon, I witness first-hand the long hours, occasionally mountainous workloads and seemingly endless energy supplies called upon that appear to come part and parcel with the start-up lifestyle.
That doesn't mean stress is a welcome part of life though. Many of the entrepreneurs that we speak with for the Start-up Hub and start-ups that we work with at Cisco have brought it up as a problem they'd appreciate guidance on.
Of course, every business is different and each will bring their own stresses and strains – and have their own solutions.
As with many of the issues faced by start-ups, one of the best sources of advice can be the hard-grafting entrepreneurs themselves.
We caught up with Jude Ower, founder and CEO of Playmob, and Steve Banks, managing director at i2i Pipelines, to find out what some of their biggest sources of business stress are and – most importantly – what they do to combat them.
We've also enlisted the help of Sarah Rudder, management and leadership consultant at Thales Learning & Development, to pass on some expert advice.
Sarah has been working with business owners and managers for the best part of 15 years, identifying the unique challenges they face and developing bespoke programmes to help them overcome them.
Here, she offers up some tips to start-up founders battling with stress:
"Running a business is always a stressful endeavour, but even more so for a start-up founder who is often solely responsible for the success or failure of their new venture.

One of the key pieces of advice I'd offer would therefore be to seek out a support network; having people to bounce ideas off and who can offer support is really important in the early stages of setting up a business.

That being said don't necessarily listen to the advice you get from everyone, pick and choose what is right for you; every start-up is unique so what works for someone else might not be right for you.

Another common issue with running a start-up is that it can be all consuming, taking up all of your time and energy if you're not careful.

While it's important to dedicate time and effort to making your business a success, you need to allow yourself time to decompress and relax as well. Make sure to schedule in some down time, and commit to it.  You're doing yourself no favours if you run yourself ragged trying to get it all done.

Finally, aim to focus on the present and not carry baggage. There will be things that don't go to plan during the early days, and holding on to that can be really damaging.

When things do go wrong, learn a lesson from the event, and then forget about it and focus on the next step – whatever that may be.

Control the controllables; always aim to be working towards doing something proactive and positive rather than dwelling on negatives. Even if the only thing you can control is your mind-set, focus on that."
As ever, there is no single solution to a problem like stress. Everyone will have their own tips and tricks, and we'll be hearing from more start-ups on the topic in the future. If you've got any stress busters of your own to share – be it a bit of meditation, climbing a mountain, or just a good sheep counting session – then you can find me over on Twitter.
***
The Start-up Hub is here to help. Got a problem? Let us know and we'll aim to tackle it in a future Problem Page – with the help of some experts, of course.
 If there's a topic area you'd like us to cover in more detail, or if you have a question you'd like to ask, please let us know in the comments below or drop us a line at startupsupport@external.cisco.com.
Do you know someone who would benefit from this content? Feel free to share with your social networks and help us spread the word.

Tags: