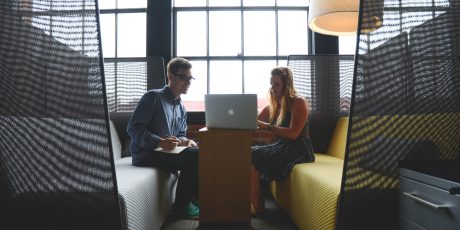 Start-up Hub
Start-up Hub Problem Page: Hiring challenges and tips for growing your team
Ask any founder what the biggest challenge they face is when growing their start-up and they will most likely say "hiring people."
But don't fear: just as in our previous Problem Pages, the Start-up Hub is here to help.
This time, we chatted to a CEO, a COO and an HR manager to find out more about the hiring challenges they face, and how they use a bit of start-up savvy to solve them.
What are some of the biggest challenges when it comes to growing your team at a start-up?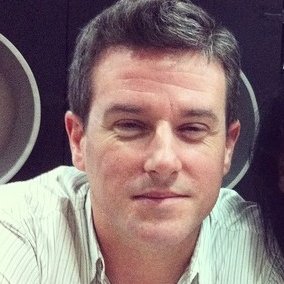 Nicholas Mason, CEO & co-founder, imby.bio: As with almost everything at a start-up, the main issue is how we use what limited resources we have (in terms of time and funds available) to advertise, review, interview and hire staff.
It would be great if we could get super qualified, hugely experienced staff on start-up wages and levels of security, but unless you find someone who is a true believer in what you want to do (or you give them a large portion of equity) it's highly unlikely to work out this way. As such, there's an art to juggling seniority and skills with how much you are able to pay.
There's a school of thought that as founders we shouldn't necessarily hire missing skill sets, but instead hire for the skills we're good at and work on developing our own skills in new areas so we can fully understand every aspect of the business.
At imby.bio, we're more keen to hire people to provide skills we don't have and focus on our own strengths! It certainly seems like a much less stressful approach…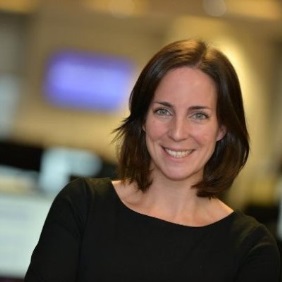 Cathy Belford, HR Manager, Purple: One of the biggest challenges when hiring at a start-up is identifying candidates who understand what it takes to make a start-up successful.
Employees won't be acting solely on their key objectives for an individual role. It's very much roll your sleeves up, get stuck in and support where the company needs you at that given time.
You also have to bear in mind that you're recruiting today for the stars of tomorrow. What will the business look like in 12 months? What skills, strengths, knowledge will be required then?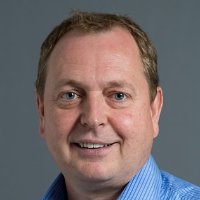 Ged Fitton, Chief Operating Officer at Sipsynergy: It may sound obvious, but it's new hires that are going to help you grow – and it's important to spend significant time thinking about the type of people that you want.
Simply hiring people to execute your wishes won't take the pressure off one of your biggest challenges, which is how to scale and accelerate the great work that you have done so far.
The last thing you need is a command and control structure that keeps you at the centre of every single decision. You need people that will think differently, laterally, and open up new ways of working.
How can you deal with some of these challenges? Any tips on attracting the best people for the job?
GF: A strong web presence, regular social media posting, and a powerful LinkedIn profile are all good ways of ensuring that once you start using these vehicles to posts vacancies your reach will become strong enough to attract interest.
Potential hires will also visit your online properties to get a sense of what it's like to work with you, so you need to excite them accordingly.
One important tip is to be very conscious that you don't just hire people in your own image. Creating a diverse workforce is the key to developing a creative, balanced environment in which people can grow. Those that have diverse views are often agents of positive change.
NM: It may seem like everything is moving at a million miles an hour when you're in a start-up. Your hiring decisions, though, shouldn't be made at the same pace – it takes a long time to figure out if the hire was correct, and sometimes even longer to correct any mistakes.
One way to help solve this issue is to advertise some time before you actually need to hire.
If there's a funding event on the horizon, then waiting for that to close prior to advertising and interviewing can push the hiring period out by weeks if not months and exacerbate the feeling of needing to make rushed decisions.
CB: Having in place a commercially focused HR manager with a background in recruitment can help with this. I joined Purple around three years into the company's journey, to support the business as it grows into the future.
Our interviews are a two way process: it's as much about getting to know a candidate as it is about positioning our company.
We're very open and honest about what it's like to work at Purple – the good parts but also the possible frustrations of working at a start-up.
You've hired some amazing people, now how do you retain that talent?
GF: Once you have your candidate on board, do everything you can to empower them to be the best they can be.
The first 12 weeks are critically important in helping a new hire understand your business, establish how they can contribute in the most effective way, and giving them the confidence that they can challenge the status quo and drive the business in new directions.
Always remember that it's tough for them in the early days too and that your mentorship, support, and genuine interest in their progression will immediately start to develop loyalty.
Set clear objectives, and make sure they are a healthy balance between what needs to be done but also how they can be creative in helping the business move forward.
NM: Define your company culture early, and make sure you've understood it yourself so you can better judge 'fit' when interviewing people.
Culture is not necessarily about foosball tables and beanbags. Understand your team and what they get a kick out of or need to be happy in the workplace. This could be not actually being in the workplace, for example, or alternatively being located in a cool part of town.
Ultimately, you need to treat people like adults. If you expect them to do the job they've been hired to do, then you should also be able to let them get on with it.
If they don't deliver, that could be for a range of reasons. If your communication channels are open then it's easier to figure out why things aren't going as well as they could and see if you can work together to fix them.
CB: Once you've got some amazing people on board, you need to create an environment that is playful and positive to work in, encouraging collaboration and innovation across the team.
Our CEO, Gavin Wheeldon, has an open office door and is involved in all areas of the business. He's a very hands-on CEO and this is vital in inspiring passion in employees and advocating our company values.
Beyond this, you need to offer opportunities for both personal and a career development. Our online training provider gives unlimited training (within reason!) to those who want it.
We have great examples of where we have promoted internally and employees have moved into new areas of the business.
***
Do you know someone who would benefit from this content? Feel free to share with your social networks and help us spread the word.
If there's a topic area you'd like us to cover in more detail, or if you have a question you'd like to ask, please let us know in the comments below or drop us a line at startupsupport@external.cisco.com.

Tags: