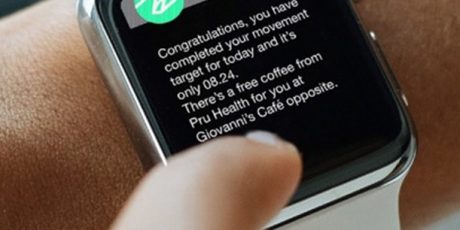 Small and Medium Business
Re-distributed Manufacturing – the End of Take, Make, Dispose? Part 4
In my last blog, we looked at why a new manufacturing model is important if industry is to keep pace with changing consumer and market dynamics. The 'Shoe Lab' collaboration between Cisco, brand consultancy The Clearing and Cranfield University built on academic research into successful localised manufacture models in the UK today to define a new, re-distributed model for the manufacture of sports shoes.
Here we'll expand on the new model and how it works in practice.
As a recap, the centralised supply model typically in place for sports shoes today has a long lead-time, relies on off-shore manufacture and offers very limited opportunities for customisation. The model defined by the 'Shoe Lab' project team, however, is quite different:
Re-distributed Manufacture Model (Sports Footwear)
Customers 3D scan their feet at home with an app and then use virtual reality technology to customise their design online based on hundreds of pre-defined options that suit their performance and aesthetic requirements, paying outright or as part of an ongoing subscription.
'Smart' shoes are embedded with sensors that can track location, performance data and shoe condition, with customers selecting who and how this information is shared with.
Shoes are 3D printed to the customised design in the wearers specific size. Manufacture (and re-manufacture/ upgrade of components) takes place close to where the customer lives, possibly even in the back room of a retail store.
Delivered to customer's desired location at preferred time (home/work/local 'retail-tainment' venue), with minimal chance of return.
Brand and/or other businesses forge data-driven, emotional relationships with users via the intelligent component, through new business models such as pay- by-performance and subscription and take-back schemes.
At the core of this model is a smart product with a modular design that maximises the engagement opportunities that lie at the heart of a successful subscription model, while minimising waste. RdM combined with a digital technology led consumer journey enables almost limitless customisation and a rich customer experience from beginning to end
This model undoubtedly introduces an additional data security burden, and is impossible to execute without right (digital) technology in place which requires vision and investment.
However, it allows complete personalisation and flexibility of product offering and fulfilment as well as building the opportunity for brand and other parties to build deep relationships with customers. Waste and environmental impact are also minimized.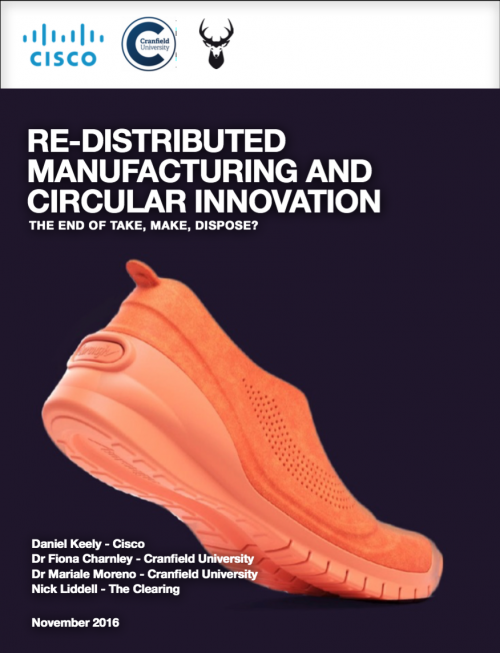 Don't miss the last blog in the series will outline five steps to harnessing the consumer and market changes highlighted in this series and driving circular innovation to create new, profitable business models. Before somebody else does…

Tags: