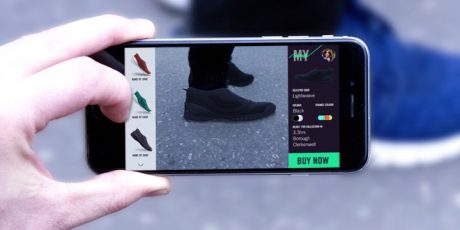 Small and Medium Business
Re-distributed Manufacturing – the End of Take, Make, Dispose? Part 3
In my last blog, I looked at circular innovation and re-distributed manufacturing (RdM) and how, when combined they create a new model for consumer goods manufacturers in particular to respond to rapidly changing consumer and market dynamics. Now we'll explore why a new model is important if industry is to keep pace.
Firstly, while producing products in bulk off-shore can deliver impressive economies of scale, there are significant supply chain costs and risks associated with centralising manufacturing in this way. Customers are demanding ever-greater degrees of flexibility and transparency when purchasing products. And ethical, especially environmental, considerations increasingly feature in the buying decisions of consumers and businesses alike, with regulators at country and global level ready to step in if self-regulation does not deliver change at a fast enough pace.
So it's easy to see why manufacturers in industries ranging from life sciences to aerospace and consumer products are looking at ways of making their supply chains more predictive, more flexible and more resilient. Options for locating (or re-locating) production facilities closer to their customers and eliminating waste from the product lifecycle are rising up the agenda.  In parallel, developments in digital technology, including micro-technology, have opened up new possibilities to combine and commercialise RdM and circular innovation.
The ever-popular category of sports shoes is a perfect example of this…
One of the booming segments of the UK footwear market, consumers have a seemingly insatiable appetite for comfortable, fashionable sports-styled footwear. Research by Verdict Retail in 2015 found that consumers of both genders not only want more choice, but greater options to customise to their preferences. The study reported a growing expectation by consumers that brands, both fashion and sports, should deliver both inspiration and performance through flagship stores and community engagement.
Yet brands cannot seemingly get running shoes to market fast enough to meet consumer demand, and a glance at the standard, centralised supply model for sports footwear explains why:
Standard – Centralised Supply Model (Sports Footwear)
Brands plan and design 3-6 months in advance of on-shelf date and contract supplier.
Mass off-shore production of full shoe design in standard sizes and limited colourways.
Shipped via sea/road to country of sale (possibly via near-shore finishing/packaging hub).
Distributed via road to warehouses and then to store/fulfilment to consumer and in reverse in case of returns.
Limited influence on after-life of shoes – only via retailer email or through targeted digital engagement with customer.
This model has clear advantages for cost control. But options for customisation are very limited, and it is often almost impossible to adapt to changing fashions once an order has been placed. Brands are also heavily dependent upon the supply chain and the model allows only for a one-way flow of materials and data.
The 'Shoe Lab' collaboration between Cisco, brand consultancy The Clearing and Cranfield University built on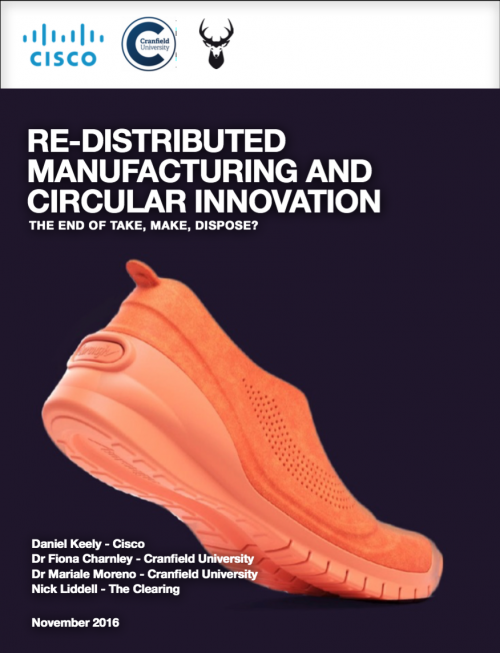 academic research on successful localised manufacture models in the UK today to define a new, re-distributed model for the manufacture of sports shoes. The next blog in the series will expand on the new model and how it works in practice.

Tags: