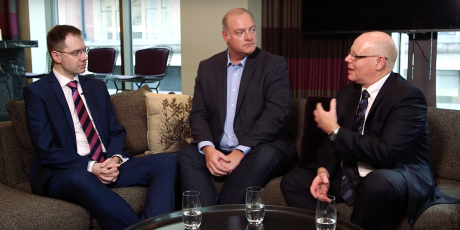 Security
Watch Ovum reveal the truth about security in digital transformation
At Cisco we're fond of describing cybersecurity as being like the brakes on a car. Brakes aren't there to make you go slowly; instead, they enable you to go fast, safely.
If you're navigating the twists and turns of digital transformation, it's security that gives you and your passengers — customers, partners and internal stakeholders — the confidence that you'll get to your destination on time and in one piece.
In other words, security is an important enabler of innovation.
But is that how your Board treats cybersecurity today? And if not, what can you do about it?
We sat our own Phil Goff down with Tim Jennings and Spencer Izard, two of Ovum's most distinguished analysts, to talk about the state of cybersecurity and compliance today.
They tackle the tough questions:
How much of a priority is security today — and how does that translate into real projects?
What effect is digital transformation having on the risk landscape and corporate attitudes to security?
How should organisations approach building sustainable security into their digital architecture?
Are organisations ready for GDPR and the rest of the compliance landscape?
What's the best way to overcome the cybersecurity skills gap, and what role can third parties play?
Watch the video (~6m) to get an overview of the issues, then check out our new report, "From security and compliance to digital trust" for exclusive data from Ovum that you can use to benchmark your own business.

Tags: