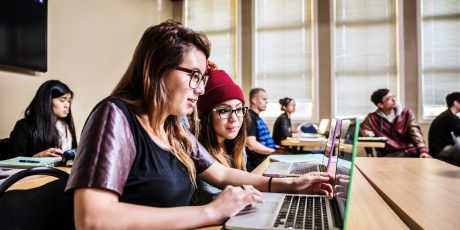 Enterprise Networks
Our best kept networking secret
As anyone who has read our Skills Manifesto knows, we're really proud of our track record in supporting skills and education. From our apprenticeship programme to NetAcad, our digital training in libraries initiative and much more, we are committed to supporting STEM and making computing skills available to as many people as possible, regardless of age, ability or location.
Which is why I wanted to talk about one of our best kept secrets; Packet Tracer.
Support network
Anything that can support our already hard-pressed teachers is a good thing.
For many, tackling coding in schools is challenging enough, without the unrealistic expectation that teachers will also be network experts and completely up to date with the latest innovations.
Packet Tracer is a fantastic network simulation and visualisation tool that bridges the skills gap and simplifies the complexities of networking by helping pupils explore, discover and troubleshoot a variety of network environments. Importantly, it's closely aligned to the national computing curriculum and allows students to build and simulate networks just as they would if the equipment was with them in the room.
What's in the Packet?
The Packet Tracer tool contains many exciting features that offer an extra dimension to teaching Computing. It allows users to hone a range of network skills, including the ability to customise devices with different interfaces. It also supports the course content found in our Computing for Schools programme.
Within and beyond the classroom
Teachers from any school signed up to be a Cisco NetAcademy can take advantage of the valuable hands-on experience offered by Packet Tracer which helps students develop practical networking technology skills in the classroom.
Want to know more?
You'll have realised by now that I am an enthusiast! But don't take my word for Packet Tracer's ability to enhance teaching, create an exhilarating learning experience and offer a realistic way of helping bridge the nation's computing skills gaps.

Information on courses, tools and other resources are available on our website. Or contact us for more details.

Tags: