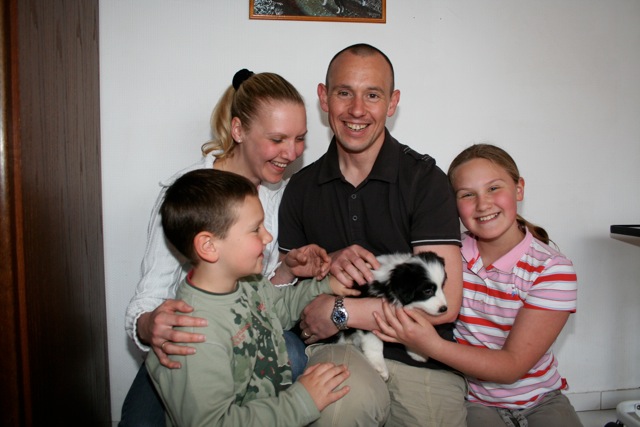 Our People
On the frontline with Justin Rookes
It can be quite a humbling experience speaking to a former serviceman, just knowing the trials and tribulations they have faced on a daily basis just to keep us all safe.
This was exactly the wave emotion that hits me when I spoke to Justin Rookes about his time in the Armed Services.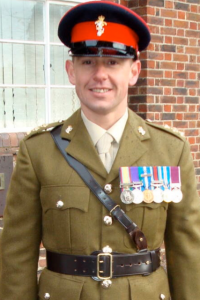 We got together just as the country was gearing up to marked Armed Forces Day on Saturday 27th June.
Justin rose from a private soldier to the rank of Captain in a military career that spanned 26 years – but it was cut short in 2012, after being medically discharged for injuries he suffered whilst actively deployed on military operations.
Now working as a Client Delivery Manager at Cisco, the dad-of-two reflects on his journey through his rehabilitation, and the transition from military to civilian life.
"I just feel incredibly fortunate to have been given the opportunity I've been given. Working at Cisco has opened up a whole new chapter to my life."

Justin speaks candidly about what he went through, in what must have been a very testing time in his life. Thankfully, he says, the Army were incredibly supportive in this difficult phase.
"I'm the sort of person that has nothing to hide," he said. "I'm very open about what happened to me.
"There seems to be a lot of very negative press around how former servicemen are treated if they are injured. In essence, that couldn't be further from the truth. In my experience, people are there to help you every single step of the way and they will do everything they can to prepare you for the transition and even help you find a position in civilian life.
"Particularly for someone like me who has known nothing else but Army life, having that support as you move back over is so important – I had spent 26 years living and working in the military family bubble.

"The Army becomes a bit like a comfort blanket, in terms of the lifestyle. When you leave, that is all lost very suddenly. You also lose the camaraderie, and you can see how some people transitioning out end up as homeless veterans, and losing their way in society.
"Suffering a serious injury like I did can really pull that blanket away from you.
"But getting a job here gave me that sense of purpose again. Cisco saw something in me that was worthwhile, and it really reignited that flame."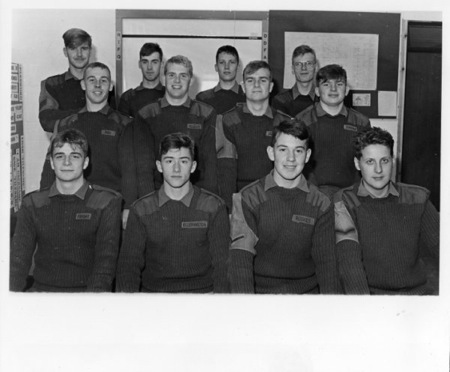 His final posting with the Army was in Aldershot, where Justin was with the Personnel Recovery Unit (PRU) – which looks after wounded, injured and sick soldiers. The unit's purpose is to get soldiers fit, and back into the Army, or to transition them into life outside the services.
The decision was taken for Justin to be medically discharged, due to the serious nature of the injuries he suffered..
"The PRU is essentially a Y junction, but as soon as I posted there I knew I was out.
"It was a worrying time. I was just about to lose the only thing I've ever known. You lose your house, your job, and it creates a lot of upheaval and angst. But I then realised there is a system there to help you realise you can get transitioned across. After the initial shock, I had a year to prepare myself and undergo final medical treatment which is a fair amount of time."

"When I got the call that Cisco wanted to meet me for an interview, I was thrilled! As part of the support programme, the Army canvasses businesses in the area to see if they are able to take any injured servicemen and women on work placements. An Employment Consultant (working for the PRU) met with Cisco, and it wasn't long before Justin was delivered some good news.
"The opportunity to work for such a big company. As I was still on the Army payroll at the time, I was very clear I didn't want to take a wage from it – all that mattered to me was the opportunity to learn and gain the experience working in a very different environment from what I was used to. It was all about getting my feet into a civilian organisation."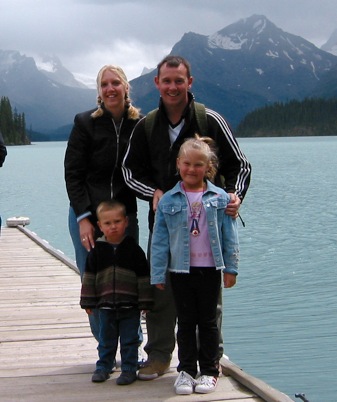 Starting in December 2012, it was a new challenge he relished.
"It was a complete learning curve for me – even though I had worked in several positions in the Army when I was in open plan office.
"But the culture and the way people work together was very different."
The challenge to reintegrate becomes much clearer when you realise his entire working life has been spent in the military – having joined the military at 16 as an apprentice.
"To come out of service was a whole new world – I'd been in the military bubble for 26 years.
"I feel very proud and honoured to come through the route I did. But I can't thank Andy Turner (talent manager) enough. He had given up his time to speak to the PRU Employment Consultant, and then when the opportunity came up he pushed through to speak to me."

Three months down the line and the news was even better – Justin was offered a full-time role working in the public sector team.
"I had to write a letter to my Commanding Officer explaining I had been offered a full-time job. It was more just of the process so I still served in the background, up until my formal discharge date of July 16th 2013.
"The feeling was, well pretty much amazing. I feel so fortunate. In my view I think if this position had become vacant, and it was externally advertised – I don't think I would have got through the filter. It was a great opportunity for me.
"I was hired by Andy with him knowing about my ongoing disabilities and his approach was extremely welcoming to me as I was nervous about finding a job. He asked me simply what can he do or provide me to make my working life easier or as comfortable as possible. I suggested a couple of items which would really help me out and Andy had them delivered within a week!
"This positive inclusive attitude has continued – if you have disabilities you don't want to stand out from the crowd, although sometimes physical disabilities prevent this, all you want is to fit in and be treated as 'normal' (whatever that is nowadays) – you just have some different needs at times.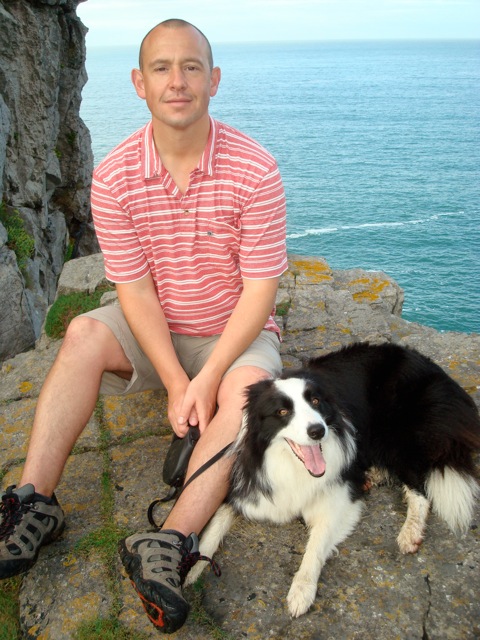 After starting off as a Project Manager Justin was promoted last April to Client Delivery Manager, and is now responsible for multiple contracts for Cisco's public sector clients.
"If you consider the nature of my previous job, moving to a permanent 9-to-5 role with no variety would have killed me. It's one of those clichés I know, but every day really is different.
"I like getting the opportunity to interact face-to-face with clients and there is a lot of travel involved. I work with some really good people, and you can tell Cisco spend time to make sure they hire the right sort of person."
You do often hear about the transition between the military and civilian life being like a rocky road, and it hasn't always been plain sailing for Justin.
And these challenges are sometimes manifesting in areas you wouldn't even think of.

"Now that I don't wear a uniform, I have to think about what I wear to work! That's one of the smaller, more personal challenges I deal with on a daily basis.
"I am quite direct – and I have been picked up for that. Essentially I'll tell people what to do, rather than asking! Putting please at the end of a sentence is also something I need to remember.
"Also, it's been interesting to see the nuances between how a commercial organisation organises and plans for the day-to-day, and how we did it in the military. There are a lot of similarities, but there are also some key differences.
"I was involved in battle planning previously, but that differs from certain aspects of business, so I've had to learn about applying commercial best practices.
"We don't have a customer to impress. If anything, in the military you want to ensure who you are targeting is not happy at all!"
With Justin in his mid-forties, coming into the world of business for the first time quite late has also provided its own challenges.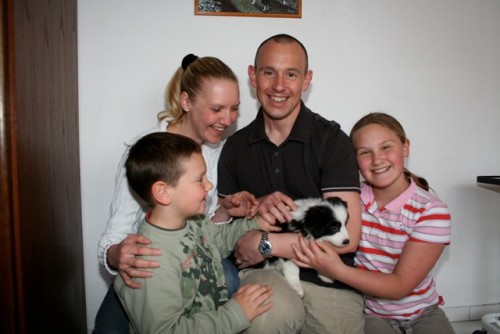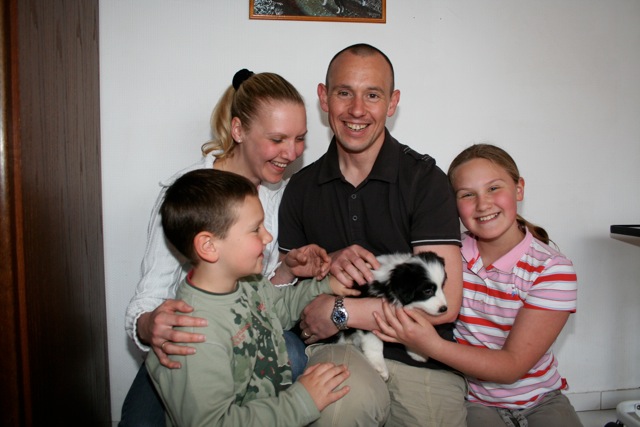 But now he's comfortably settled in his own home alongside his wife and two teenage kids in the South Downs, he feels that he has a lot of other experience to bring to the table.
"Essentially I've been learning the tools and techniques that someone in their mid twenties would be doing. So I think it's fair to say I bring a lot of maturity, but also a bit of naivety.
"But that does help me see things from a fresher angle. I don't have years of business experience to lean on, so will often approach something from a totally different angle to someone else, that definitely has its advantages."
In his time outside of work, Justin has also enjoyed getting back to some of the things we all take for granted.
A life-long Southampton FC fan, he looked forward to being a season ticket holder for the first time ever, alongside his 16-year-old son Jordan
And the other simple pleasures, like being able to plan a holiday and taking the dogs out for a walk.
"I'm really enjoying being able to do a bit of DIY at the weekends at the moment. We always moved every two years or so, and it meant you could never make a house a home.
"It's just having that stability. You know that I'm not going to be called to go away for a far-off place for months at a time at the drop of a hat.

"Really I'm just playing catch-up with my family. Unfortunately I missed my son's birth and I didn't get to see him in person until he was 4 months old, so it's great to be able to go the football with him. I'm in a very different position now.
"Both the kids were born in Germany, while I was serving abroad. I've been with my wife since I was 18 but now is the first time we've been able to spend some real quality time together."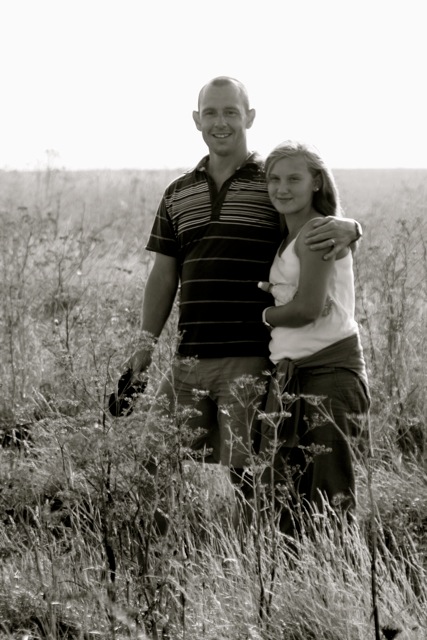 As our (inspiring, and rather heart-warming) chat comes to a close, there's a burning question which I've been itching to ask…
There must be some military traits that have come in handy, for working in a global technology company? Justin laughs, and gives a direct answer as ever.
"The ability to plan ahead is definitely one. You have to be organised. In the military you are taught to be self-sufficient, and self-motivated.
"Another quality is respect, and everyone embraces equality diversity, and inclusion. While I was serving, I moved roles every two years, essentially starting a new life each time. But with that I had to learn what it was like to respect other cultures.
"How we handle email is also a funny one. We all have to read so much email, but in the military they will be very to the point. It will be short on fluff and detail, and that may come across in my emails. A bit of brevity is always good!
"What I like about Cisco is we always want to achieve more. We are ambitious, and we want to push ourselves to be the absolute best we can be."
And with that our chat ends. And from my time with Justin I personally can't imagine him doing anything other than pushing himself and others to be the best they can be. I for one am very chuffed to have him on our team.
—————————–
Justin Rookes Military career history
Joined army in 1987 into Royal Electrical & Mechanical Engineers (REME)
1987 – 1989 Apprentice Tradesman
1989 – 1991 Private solider
1991 – 1995 Lance Corporal
1995 – 1997 Corporal
1997 – 1998 Sergeant
1998 – 2003 Staff Sergeant
2003 – 2005 Warrant Officer Class 2
2005 – 2008 Warrant Officer Class 1
2008 – 2013 Captain
Served abroad in Germany, Canada, Iraq, Kuwait, Saudi Arabia, Falkland Islands, Afghanistan, Kosovo, Belize, Northern Ireland, and France.
Military Units in Order
Princess Marina College – based in Arborfield – apprenticeship
School of Electrical & Mechanical Engineering – based in Hampshire – follow on engineering training
2nd Field Regiment Royal Artillery – based in Munster, Germany – Field Artillery Unit
16 Field Workshop – based in Belize, Central America – jungle warfare training unit
11 Armoured Brigade Signal Squadron – based in Minden, Germany – Signal Squadron (IT & comms networks)
1st (UK) Armoured Division Headquarters – based in Herford, Germany – Military HQ
35 Engineer Regiment – based in Hameln, Germany – field engineers (bridge building, minefield clearance, obstacle crossings etc)
1st Battalion Irish Guards LAD REME – based in Munster, Germany – armoured infantry unit (foot soldiers but in armoured vehicles)
20 Armoured Brigade Headquarters Signal Squadron – based in Paderborn, Germany – Signal Squadron (IT & comms networks)
British Army Training Support Unit (Wainwright) – based in Alberta, Canada – battlegroup military training unit
Maintenance Support Group, DLO – based in Andover, UK – serious engineering failure investigation
Joint Forces Logistic Unit – based in Falkland Islands – military logistics
7 Signal Regiment LAD REME – based in Bruggen, Germany – (IT & comms networks)
4 Close Support Battalion REME – based in Hampshire, UK – electrical and mechanical repair unit
Headquarters 7th Armoured Brigade – based in Hohne, Germany – Military HQ
Personnel Recovery Unit (PRU) – based in Aldershot, UK – for all Wounded, Injured or Sick (WIS) soldiers and officers
Joined Cisco Dec 2012 on work placement. Signed full time contract with Cisco in April 2013. Was medically discharged from the army in July 2013.
Tags: