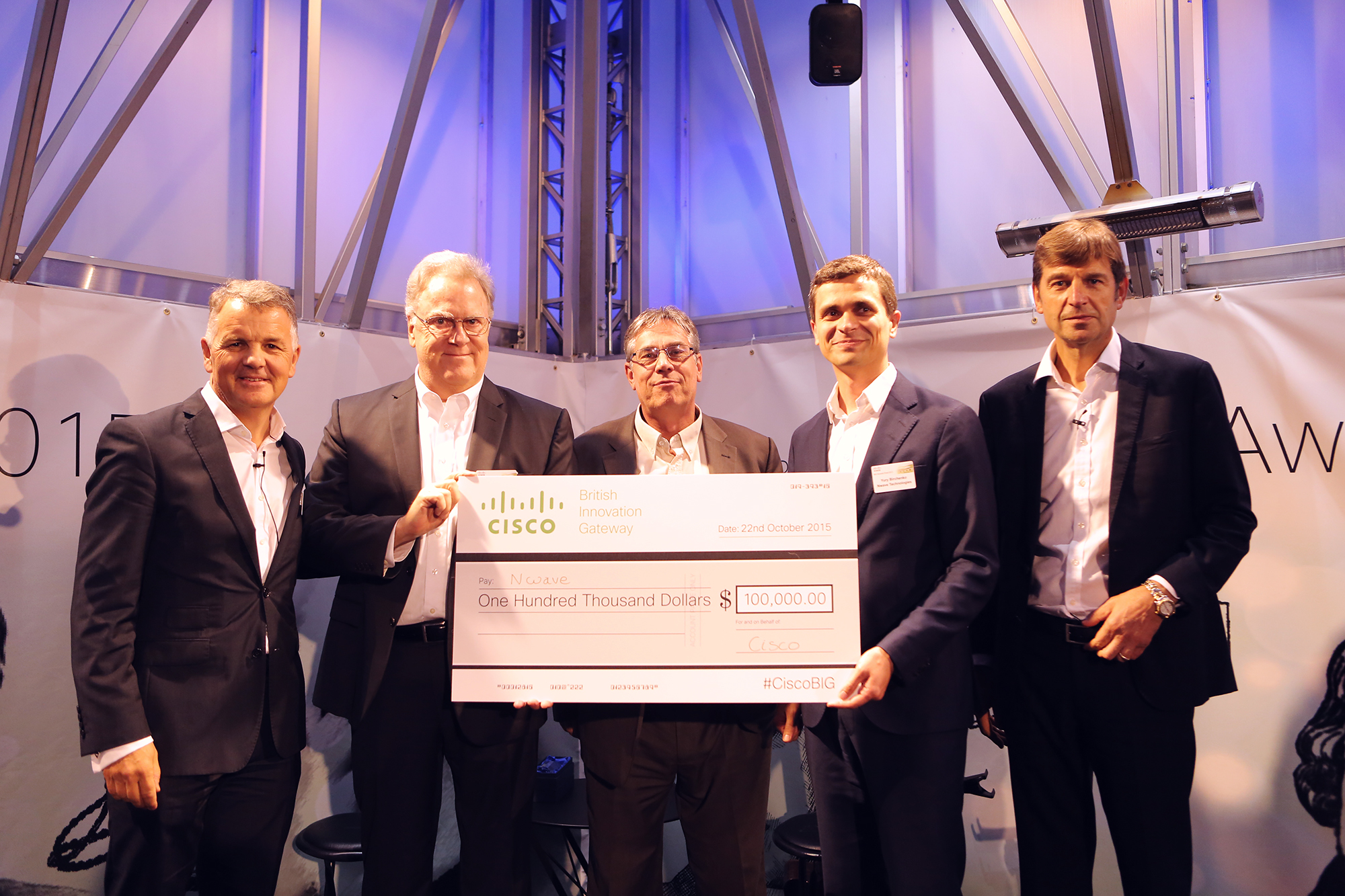 Digital Transformation
Nwave crowned Cisco BIG Awards 2015 champion
"This win is like rocket fuel for us," Yury Birchenko, CEO and founder of Nwave, beams.
Just a few minutes earlier, the Internet of Things start-up was named Cisco BIG Awards 2015 champion – and Yury couldn't be happier.
"Winning the BIG Awards combines huge motivation with vital capital infusion," he said.
"Cisco has done a great job to pick six finalists out of more than 150. The event is not just about three winners, it is about getting start-ups into one room, exchanging ideas and finding ways to work together, and it's probably the best day of my life!"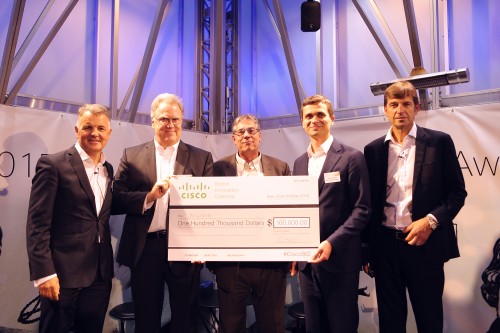 The company beat more than 150 others entries to scoop a $220,000 prize package that will help accelerate its technology idea into a thriving small business.
The competition, which culminated in a grand finale event at the National Theatre on Thursday evening, saw i2i Pipelines and EMD secure second and third spots respectively.
In true 'Dragons Den-style', our six finalists made their final live pitches to an experienced panel of business and technology leaders, which was chaired by our very own CEO Phil Smith.
He said: "The 2015 Cisco BIG Awards is not only a celebration of the best of UK innovation, but a window into the future of digitisation and the potential of Internet of Everything technology.
"Each of our finalists encapsulates the innovation, spirit and ambition needed to drive the UK's digital economy forward, and I am delighted that Nwave Technologies has been crowned the winner of the 2015 Cisco BIG Awards.
"Their outstanding pitch and unique idea shone throughout the judging process, and I am excited to see it mature in the coming days, months, and years and develop to solve a real business challenge."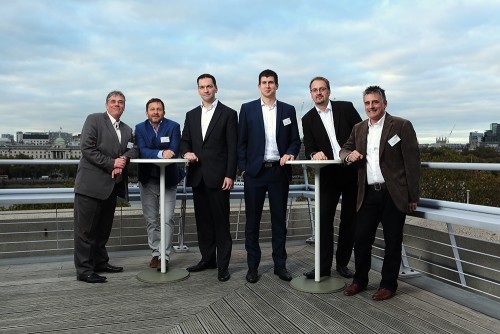 The BIG Awards celebrates the next wave of start-up talent and the best of British innovation. This year's awards, the third iteration of the technology focused competition, highlighted start-ups working towards solutions in the area of application enablement, security, and real-time analytics, in particular ideas centred on Internet of Things (IoT) solutions.

Nwave now has the opportunity to capitalise on mentoring, advice and services from Cisco and its partners, including PR, marketing, tax/investment and legal assistance. A fantastic prize!

Asset Mapping walked away with the inaugural People's Choice award. For the first time in the BIG Awards, the public had the chance to have their say in our category – with voting taking place on the day, and in the build up to the finale on social media. Well done to Bill Clee and the team!

Congratulations, Nwave and to all of our finalists!

Get to know our Cisco BIG 2015 champion Nwave in our earlier in-depth interview.

Tags: