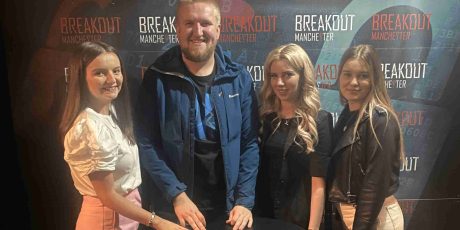 Our People
National Apprenticeship Week: Meet Lewis Wright
6-12 February marks National Apprenticeship Week in the UK. This week we'll be showcasing and celebrating our apprentices around the business.
We sat down with Lewis Wright, Technical Solutions Support Apprentice to find out more about what brought him to Cisco.
What drew you to the Cisco Apprenticeship programme?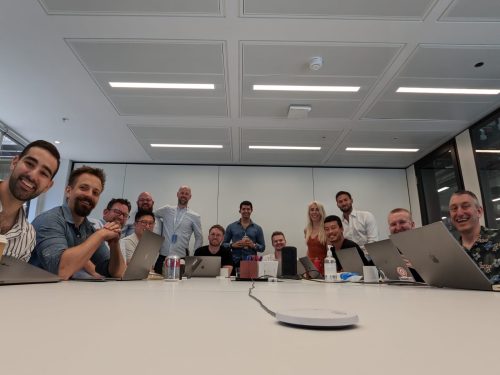 I was really interested in networking before I joined Cisco, so it was an obvious goal of mine to work in the biggest networking company. I looked for ways to get into Cisco early in career and found the apprenticeship program, and knew I had to take this opportunity.
After reading more about the apprenticeship, there were a few things that really stood out to me, one of them being how the apprenticeship is rotation based. This allows me to move around and try different technologies inside of Cisco – letting me discover more about myself and what drives me. So far, I have worked as a High Touch Operations Manager, an AppDynamics System Engineer & my current role as a Technical Solution Specialist in the Enterprise Networking team. Having the freedom to move around, try new things, new challenges and be supported by each team has massively helped me both professionally and personally.
Another stand out was the culture & people inside of Cisco. The more you read about Cisco the better it sounds. #1 place to work year after year, and it's obvious that Cisco cares for and values their employees from seeing peoples posts on LinkedIn, to reading articles and blogs. Whilst working here I have come across some of the smartest people I've met, but also the kindest. People are always willing to help you no matter how big or small the task is, especially when you are early in career.
Where do you see yourself in five years?
In 5 years time I will only be 2 and a half years out of the apprenticeship, so still very fresh faced. However, I would like to see myself taking steps forward in my career and pushing myself. I want to be working on the cutting edge of technology and helping customers develop solutions to their problems. The main goal in 5 years' time is to be in a role that challenges me, but doing something I really enjoy.
Advice for anyone wanting to apply?
It is very cliché, but be yourself. Cisco hire people and that is obvious once inside of Cisco. Being who you are is what makes you stand out in the application process. To me, the apprenticeship isn't about being the smartest in the room – it's about putting yourself in the deep end and trying your hardest. Always looking to make an impact wherever you go and really pushing yourself.

Tags: