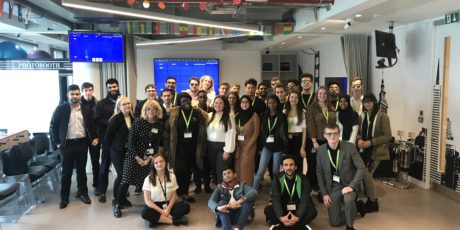 Our People
My Journey at Cisco So Far
Hello, and Happy National Apprenticeship Week 2020! Today, I am interviewing Melissa, one of our first year apprentices: 
L: Would you like you introduce yourself?
M: Hi! My name is Melissa and I'm a cross functional apprentice at Cisco. Even though I've only been at Cisco for 6 months I've learnt and experienced a lot about myself but also Cisco. I believe my journey to Cisco started prior to me starting here 6 months ago actually! As it's National Apprenticeship Week, I thought I'd be good to share my journey to Cisco and what my apprenticeship is like.
L: As you've only been an apprentice for 6 months, what were you doing this time last year?
M: In 2019 I was in my last year of sixth form. Everyone was sending off their UCAS applications and getting offers from their desired universities. I was planning to go to university too. I had my written my personal statement, filled in all my UCAS details but I never sent my application off. I kept telling myself I would send off my application but I kept putting it off, and that's when I realised, I didn't want to go to university.
After that I started to get worried as I didn't have a plan B. My teachers and peers would ask "what are you going to do next year?" and I told them I'd get an apprenticeship somewhere to reassure them, but personally I didn't know what I was going to do.
L: What made you hear about Cisco?
M: My Cisco journey started when my IT teacher received an email about the Cisco Pathway to Your Future work experience, this work experience was for aimed for girls in sixth form interested in IT. As I didn't have a plan B for after sixth-form I thought it'd be good to go as it would help me spark interest in what I'd like to do after my A-levels. The only thing that was holding me back from doing it was that it was during my half term!
I sent off my application for the work experience and I did a phone interview and I found out I was lucky enough to receive a space on the work experience week. The work experience lasted four days; two in Bedfont Lakes and two in Green Park. Turning up to the first day I was quite nervous, but after a few hours and speaking to the other girls participating I felt at ease.
This was my first time at a seeing a large corporate office and I remember being so amazed at how cool the office was; there were PlayStations, sleeping pods, massage chairs and so much more. Throughout the work experience I spoke to multiple people from different areas of the business and they explained how much they loved it. After that, that's when I knew I wanted to work for Cisco.
L: Did you find out about the Cisco Apprenticeship then?
M: On the last day of the work experience a few of the first-year apprentices spoke to us about the apprenticeship scheme. It seemed like such a fantastic opportunity for me after my A-levels as I would be gaining vital work experience whist working towards a degree (which I won't be in debt from) and being paid at the same time. I applied for the apprenticeship scheme and after playing a psychometric game, roleplay situations and manager interviews I was fortunate enough amongst 35 others to land a place on the FY20 cohort.
L: What is the Apprenticeship Program? Give us some details…
M: The apprenticeship lasts three years. In those three years I will be working towards a degree in Digital and Technology Solutions and rotating around different areas of Cisco. In your first year you will do a three month business orientation where you're put into your training; this includes understanding the different areas of Cisco, understanding the Cisco culture, developing our skills (we did lots of presentations!) and to get to know the people in your cohort who will be your colleagues for the next three years. After your three-month orientation you will do x3, three months rotations, which brings you to the end of your first year. In your second year you will do x2, six-month rotations, and in your last year you do one x1 year-long rotation –in a role you'll be looking to graduate in.
L: What have you experienced so far?
M: I've just finished first my three-month rotation, in the Success Programs Manager (SPM) role in CX. This role was where I worked with the SPM's in the UKI team during the 100-day sprint within our Customer Experience department. From day one I was put straight into work, it was a bit difficult at first trying to learn all the new terms and technology but I got to grips with it after a while, and once I did, I started to love the role. Everyone in the team was very nice and supportive, whenever I needed help, they were there to support. Now that the three months are over, I feel like I've learnt a lot whether its new skills, about the technology or about myself.
L: What has been your biggest highlight of the programme so far?
M: The high of my journey so far, I'd say is when I got the opportunity to present the CX EMEAR All Hands with another apprentice. Normally this is presented by Alistair Wildman (Vice President of CX in EMEAR) and Phil Wolfenden (VP CX Centres in EMEAR). So, the opportunity of two first year apprentices presenting this was insane! Even though I did have a few muck ups in speaking the experience was fantastic – we reached an audience of over a thousand people! Everyone was so positive about our performance and it was great to receive so many lovely compliments.
I also enjoyed the trip to the Lake District during our business orientation. The week at the Lake District was focused on us developing and learning new skills and how we could apply them to the workplace. We did many activities such as gorge walking, raft building, problem solving and many more. The activities pushed us to our limits but we definitely benefitted coming out at the end of the week. Everything that learnt during the week could be applied to the workplace.
L: So Melissa, what's next?
M: Now that I'm halfway through my first year at Cisco I've sort of found my grounding of what I want to do. I know that I'd love to stay CX, I love the atmosphere and the culture of everyone there so I think I'd be really suited there. In terms of what role, I'd like to do I'm, not too sure yet. This is why the rotation process during the apprenticeship is key as I'm able to try roles in all different areas such as sales, technical areas and CX.
If you're reading this and you're not too sure about what you're going to do after sixth-form or what your next step is after education – just know that it's alright not to know. Don't feel pressured into going into something you're not passionate about. Personally, I would explore all the options available to you as there are so many nowadays. I'd definitely recommend the Cisco degree apprenticeship as there are hundreds of roles in the business for you to try.
Thank you, Melissa, for sharing your story so far!
I hope for everyone who is reading this that you are able to find inspiration and also some drive.  
To learn more, please visit our: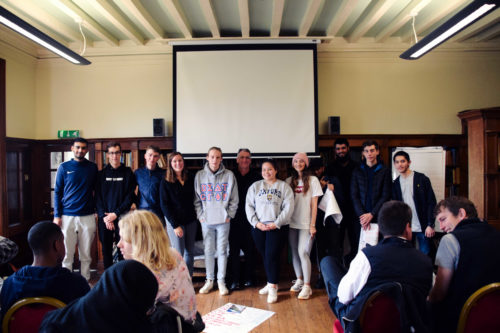 Tags: