Digital Transformation
My Digital Sofa Shopping Experience
Having recently moved homes my partner and I were out looking for a new sofa. We set out visiting the showrooms and sat our way through many styles, ranges and sizes. Each one confused us more and we both fell in love with sofas that the other would dislike. I was under the impression comfort is the main criteria but apparently style is more important, at least this is what my wife tells me.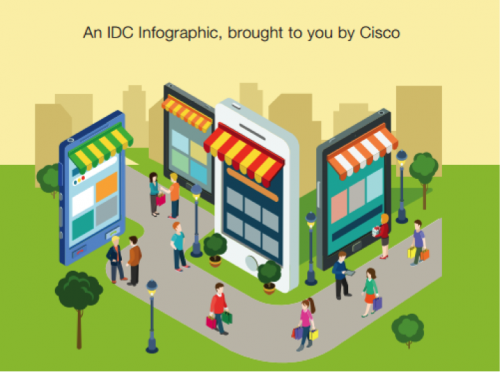 Something which impressed me was the use of technology within the showrooms. We were often directed to an iPad that the sales rep would be equipped with and they would show the options and variations that were not in store. This almost guaranteed that for anything we were interested in, we would engage in a conversation with the sales rep to ensure we fully understood all the options. Studies suggest two in three shoppers who tried to find information within a store say they didn't find what they needed, and 43% of them left frustrated and 41% were more likely to shop elsewhere, so ensuring there is a fully updated digital catalogue to hand is definitely a winner for an in-store shopping experience.
One thing which did frustrate us is that in a particular store where we liked a sofa range, the sales rep was redirected to go onto the company's website as the app on the iPad did not have the latest information we saw online prior to the store visit. The online experience was not as good as the sales rep had hoped for and it took several minutes for the page to load, just enough time for me to be distracted and start wondering to other ranges and ultimately lose interest in that particular sofa. Studies have shown that 47% of consumers expect a webpage to load within 2 seconds and with attention spans averaging less than 9 seconds, it's easy to lose the customer completely.
So there I am standing in the showroom – in-between complimentary cups of tea and maybe the occasional biscuit – when my Cisco brain started thinking about the best ways to solve these issues (who doesn't think about work on a Saturday afternoon!)
The obvious answer for me was Cisco Intelligent WAN (iWan). Put simply it enables optimum internet link selection based on link quality whilst also providing the ability to cache important data locally such as the company's most up to date website pages. With technology like Wide Area Application Services (WAAS) built into the solution only the minimal quantity of data is transmitted across the company's WAN infrastructure providing the opportunity to reduce cost of expensive dedicated lines and leverage cost effective broadband connections. All this complexity is hidden away and a seamless user experience can be presented to the customer.
So, what's the verdict? Do we want more technology instore? Does it add to the instore shopping experience? And what are the key things we would like to see from tech savvy retailers?