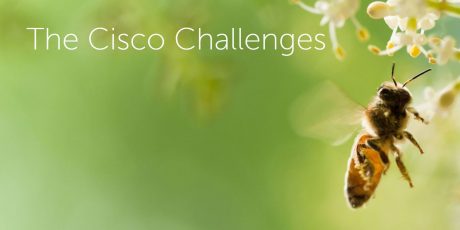 Innovation
Introducing: The Cisco Challenges
It's no secret that at Cisco we like a challenge. Our innovation team spends every day taking on some of the biggest issues faced by the world of tomorrow.
But we know we can't do it all alone.
Collaboration runs in our veins, and informs so much of what our innovation teams do: successful partnerships, investment and co-development of ideas and solutions all depend on collaboration.
Our UK innovation centres – IDEALondon and Mi-IDEA – play a key role in this. They allow us to join the dots between great ideas and smart new ways of bringing them to market to ultimately make a difference.
Over the past four years, IDEALondon has pioneered our unique take on start-up incubation – we call it a 'post-accelerator' programme. Last year, we opened Mi-IDEA in Manchester to extend the reach of this vision.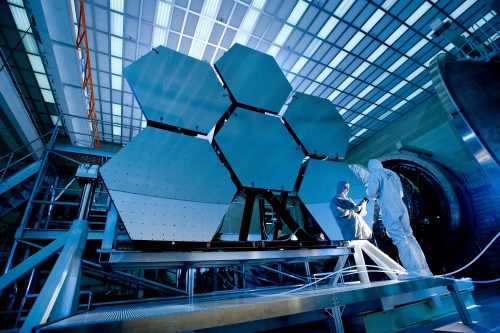 A unique approach
Of course, we're not the only organisation to run an accelerator programme, but we feel we're among the few that have got it right.
We don't just provide entrepreneurs with a crash course in building a business from its earliest beginnings; we actually build it with them – connecting them with an extensive network of partners, customers, and opportunities to join us on innovative new projects.
And now, we're evolving this approach with The Cisco Challenges.
Released on a central platform and accessible to the entirety of the UK and Ireland's innovation ecosystem, these Challenges will cover a whole range of issues. We want to hear from everyone: established players and new disruptors alike.
Applicants could have bright ideas for anything from how to showcase new technologies to wider audiences, to helping a local authority adopt a smart parking solution, to powering connected beehives (yes, really).
Simply put: we want to hear from anyone or any team that believes their products, solutions or ideas to be a strong fit for the criteria outlined in any given Challenge.
That means start-ups, entrepreneurs, scale-ups, corporates, social enterprises, academics – anybody with the capacity to help bring more innovation to the market.
How does it work?
Just as we want applicants of all kinds, shapes and sizes, we want our challenge statements to be just as varied.
Accordingly, they can be provided by anyone, be they Cisco customers, government-led projects, an internal Cisco department, or an organisation with a particular CSR issue they want to solve. 
These Challenges will then be opened up to proposals from the entire innovation ecosystem.
That means innovation centres like IDEALondon and Mi-IDEA, as well as science parks, academic institutions, other corporates, scale-ups and the broader start-up community.
Given the variety we expect from the challenge statements, each one will have its own application criteria, and the window within which responses are due will vary accordingly.
Then once the deadline has passed, all the applications will be assessed by a group of subject matter experts, depending on the nature of the statement and responses.
Why are we doing it?
Ultimately, this is a way of bringing life to the ecosystem of innovators that exists throughout the UK, Ireland and beyond.

It's about encouraging the members of this ecosystem to become a more connected community, work together and, through collaboration, have a genuine impact on the world and society within which they exist.

The Innovation Challenges will be part of a centralised European programme that reflects the global potential of Cisco's approach to innovation.

Just as all of our Challenges will be informed or influenced by real-world problems, so too should our solutions have a real-world impact.

And from a strictly Cisco perspective, it means continuing our already very healthy relationship with that ecosystem and community of innovators.

We recognise the value that they can bring to our partners and customers, and it speaks to our values as a company to facilitate the coming together of these parties.

So let's come together to take on the Challenges, shall we?

To find out more about The Cisco Challenges, head over here.

Tags: