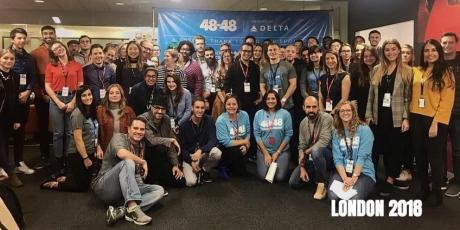 Cisco UKI
International Volunteer Day 2018: Cisco UK supports new opportunities for skills based volunteering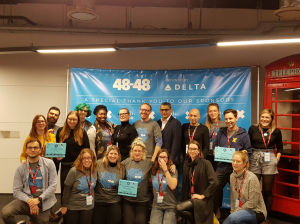 At Cisco we're constantly looking for opportunities to involve people in volunteering through using their specialised skills. Using their skills, often built within Cisco, is much more engaging for the volunteer than painting yet another wall!
Skills based volunteering is as the dictionary suggests 'leveraging the specialised skills and talents of individuals to strengthen the infrastructure of nonprofits, helping them build and sustain their capacity to successfully achieve their missions'. It's a great way for corporates, like Cisco, to help nonprofit organisations who don't always have access to the marketing, HR, technology, or planning resources they need to tackle the issues they are trying to address in their communities.
Recently we had the opportunity to join a new volunteering concept 48 in 48.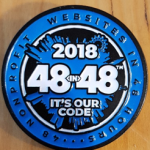 Karan Bhonsle, a Cisco Apprentice, writes about his volunteering weekend: 'Recently I participated in '48in48' hosted at the IBM Innovation Hub in London. 48in48 is a non-profit that recruits volunteers to build websites for charities who don't have the resources or time to accelerate their digital presence. As the name suggests volunteer teams had just 48 hours to build websites for their nominated charities. It was the first time 48in48 brought this event to the UK having previously served non-profits in Atlanta, Bloomington, Boston, Raleigh and New York.
This was a great opportunity to collaborate, learn and contribute to a great cause. The Cisco Team had a challenging and rewarding weekend developing websites for 3 charities:
Maddie's Miracles – A charity based in Aylesbury that provides breastfeeding education and perinatal support across the UK. The charity aims to build a country-wide community of people working in unison to support breastfeeding families.
Muslim Community Center for Human Service (MCCHS)(website waiting publication) – This charity strives to provide medical and social services to all residents of the Dallas Fort Worth area (US) irrespective of race, religion and origin. The charity chiefly makes a difference for individuals/families who are uninsured or face barriers in accessing support due to language or cultural differences. Health fairs, a dental clinic, education programs and refugee services are just some of the services provided by this charity.
Synergies Work – A non-profit organisation that provides mentoring, advice and training to people with disabilities. The provision of training on subjects such business, technology and fundraising empowers them with entrepreneurial skills helping take a small idea to a viable business.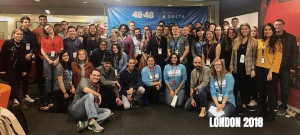 Across the five events conducted in US and the one event in London, over 250 non-profits were supported. The 900+ volunteers helped create digital marketing and web services with an estimated value of $9million!
I feel proud to be part of such a great initiative and truly look forward to next years event.'
Girish Parekh, VP Finance, EMEAR was our esteemed Cisco judge.  He commented 'It was an enjoyable way to use our skills to support community causes'. And we agree, this was a great opportunity for Cisco people to use their skills to really make a difference to the community.
See the impact of our Cisco volunteers here.