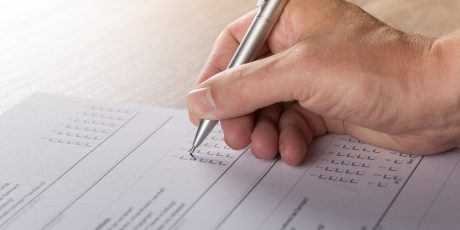 Start-up Hub
In or Out: what could the result of the EU referendum mean for the UK's start-up community?
This is a guest post by Yessi Bello Perez, Tech City News.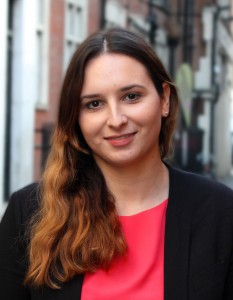 Yessi is a reporter at Tech City News, covering developments in the UK's burgeoning technology scene. Prior to that, Yessi worked as a journalist at FinTech publication CoinDesk, where she covered the global blockchain technology and bitcoin beat.
With June's EU referendum fast-approaching, it is perhaps not surprising that many of the UK's tech start-ups are evaluating what a possible future outside of the European Union will look like.
The debate has been played out in the media for the past few months and will ramp up further in the weeks ahead. But what do entrepreneurs think?
Those voting for Brexit argue the country would be better off if it were to fully detach itself from the Union. They argue that a future outside of the partnership would allow the UK to operate under greater freedom and re-invest its resources into homegrown initiatives as opposed to contributing funds to other member countries.
Tech entrepreneurs who believe Britain should remain in the EU argue that the alliance opens up further opportunities for small and medium-sized businesses to trade and passport their technologies – and products – across the continent.
Over the last couple of months, Tech City News has attended various Brexit events and the points of discussion, regardless of whether entrepreneurs are for or against Brexit, seem to focus around the same 'pain points'.
Tech talent
Access to tech talent is a bone of contention and one that is often cited when the topic of Brexit arises.
Those in favour of leaving believe the UK should focus on nurturing its own homegrown tech talent.
Tech entrepreneurs who wish to remain in the EU, meanwhile, argue that if Britain's tech scene is to thrive having access to both homegrown and international talent pots is key.
An impact on growth and trade
Starting a business is challenging wherever you are in the world. Entrepreneurs campaigning against Brexit argue that they will struggle to find time and resources to assess how to adapt to the changes that would result should Britain leave the EU.
Those favouring quitting the EU, meanwhile, view the opportunity to renegotiate international relations as providing potential new avenues for growth.
Funding
In light of a recent KPMG report, which showed that UK start-up funding in the last quarter was down slightly from Q4 2015, the question on everyone's minds is that of where the next round of funding will come from.
This doesn't just mean institutional funding from venture capital firms, and those campaigning to remain in the EU are worried about the possibility that incoming EU funding would potentially cease for UK-based businesses should Britain vote to leave.
Others, however, believe that Brexit would usher in a positive change and free up small businesses from the need to commit time and money to ensure adherence to sometimes costly EU measures – making them less dependent on third party funds.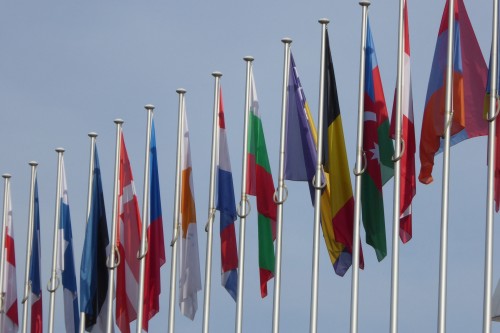 But if you really want to know what the UK's entrepreneurs think, then the best way to find out is to ask them. With this in mind, we got in touch with some of the Start-up Hub's current contributors and experts to hear their views on the upcoming referendum:
On talent
"The biggest benefit of staying in the EU comes down to people. Businesses like Aditinet don't have the talent or individuals to grow at the rate we want to so rely on being able to draw skills into the UK. Brexit would massively impact the talent pool."
– Jim Sneddon, technical director, Aditinet
"We need to hire the brightest and the best. But, due to pressure from uncontrolled migration from the EU, the government is making it very tough to get individuals from other parts of the world.
This stifles our IT sector. Getting programmers from India – which is one of the few world markets able to provide the right kind of cost-effective resource – is nigh on impossible."
– Peter Chadha, CEO, DrPete Technology Experts
"[Exiting the EU] may mean that we face an extra layer of bureaucracy when it comes to talent sourcing. This layer might eventually stop some highly-skilled people from coming over to develop their careers. That would be a disaster!
A lot of our employees are from European countries. If we had not met them, our company would be completely different."
– Carlota Calderón, communication executive, Asset Mapping
On growth and trade
"Our country has more than 200 years of trading around the globe – if we had better economic control we could build more favourable trade relations with Commonwealth countries, the hi-tech US (which we still don't have an agreement with) and the rising stars around the globe which the EU has failed to deliver."
– Peter Chadha, CEO, DrPete Technology Experts
"In order to play our part in delivering the growth our economy needs, we need the ability to trade and work with whomever we want with as little risk and friction as possible. Brexit would appear to deliver the exact opposite."
– Adam Bird, founder & CEO, Cronofy
"In a referendum in the 1990s, Switzerland refused to join the European Economic Area (EEA) on the grounds that it was comparable to joining the European Union. Switzerland paid a heavy price: a decade of economic stagnation.
The bilateral agreements that have been put in place in the meantime bring some alleviation. However, in exchange for access to the world's largest single market, Switzerland has been forced to adhere to EU laws without any representation.
Britain and Switzerland are different, no doubt. However, in the case of a Brexit, the core issue will remain the same: access to the Single Market without representation. That is a heavy price that Britain should consider carefully before deciding on whether or not to pay it."
– Dorian Selz, co-founder and CEO, Squirro
On funding
"We need to consider the effect that the loss of EU Grants such as Horizon 2020 could have at a grassroots level. Brexit and the surrounding uncertainty could have real consequences, not only for London as the digital capital of Europe but all the amazing tech hubs driving change – from Manchester, Silicon Beach and right here in the Thames Valley."
– Josh Fleet, co-founder, Pollpic
"Initially, a Brexit may bring agility to trading in the City or an exemption to contribute to rescue packages and other EU budgets. However, the City gains will likely not be redistributed amongst the UK population.
We also won't get access to development packages such as Europe 2020 or the European Regional Development Fund."
– Carlota Calderón, communication executive, Asset Mapping
"The importance of stability within the EU framework is key to investors; there's an assumption that investing in the UK brings that integration with the economy. From our perspective, the short-term challenge in the UK is the uncertainty arising around Brexit. The risk is that investors will naturally pull away from major spends until they're more confident about the potential of their ventures.
We're at a juncture now where tech companies will be on pause awaiting the outcome of the referendum before more European firms are happy to progress with any significant UK investment. Certainly this will result in a blip in the market, one that the industry will have to navigate out of in the summer."
– Jim Sneddon, technical director, Aditinet
…
What's your view on the EU Referendum? Leave a comment below to share your thoughts.
If there's a topic area you'd like us to cover in more detail, or if you have a question you'd like to ask, please drop us a line at startupsupport@externalcisco.com.
Do you know someone who would benefit from this content? Feel free to share with your social networks and help us spread the word.

Tags: