Start-up Hub
Happy birthday to us – IDEALondon turns three!
I know it might be a cliché, but it only feels like yesterday that we were cutting the ribbon on our Shoreditch innovation centre, IDEALondon.
In our first three years we've had more than 40 start-ups pass through our doors, created more than 200 jobs, celebrated upwards of £30m in investment funds being poured into start-ups at the centre, seen over 60 pilots conducted, and added 13 new solution partners and five preferred solution partners to the Cisco line-up.
In that time, we've been paid visits by more than 250 customers and other organisations and welcomed prime ministers, digital ministers, mayoral candidates and dignitaries from all over the world.
Safe to say, there's rarely a dull moment.
From the start-ups' mouths
Perhaps most inspiring for me, though, is to see and hear first-hand the benefits that our resident start-ups can take from the programme.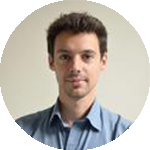 Dr. Marcell Tessenyi, CEO of Blue Skies Space, describes IDEALondon as having had a "huge impact" on his business since joining in June of this year.
"Being in an environment with other companies which are involved in different sectors has been very beneficial," he told me, "because we can talk and engage with other companies that are at a similar stage of development as we are – we can learn from each other, we can learn from the experiences they've had."
Blue Skies Space had just hired their first two employees when they joined the programme, so their experience has been a team-building one from start to finish.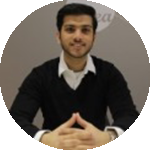 Another relatively recent entrant to the centre, MishiPay has more than doubled in size from two to five people – and CEO Mustafa Khan has said he expects that number to hit nine soon.
"There's been a huge effect," he said, reflecting on his time at IDEALondon so far, "in terms of funds raised, size of team, and most importantly the business we've got."
Having become a Cisco Solutions Partner within just three months of joining the innovation centre, Mustafa believes his start-up might have set a new record for being the fastest company to achieve that status.
Growing on up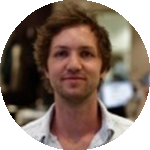 The team behind Hoxton Analytics have been at IDEALondon for a little over a year now and have experienced a period of what CEO Owen McCormack can only describe as "extremely fast growth" for their business – now boasting five employees from the original founding two.
Owen has been able to test out his smart footfall counting technology across multiple different verticals – something he puts down to the industry connections that being at IDEALondon has opened up.
 Chew.tv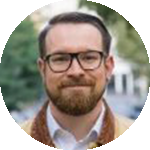 has just graduated from the centre, and co-founder Wil Benton recalls hiring the first Chew employee while on the programme. "It was a stable location that we really built the business from in the first 12-18 months of its life," he explained, "it was a good first home for the business."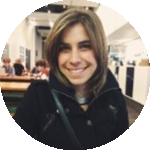 Carlota Calderon of Asset Mapping agreed. "While we've been here," she said, "we've grown from having a technology product to becoming a technology company."
Indeed, Asset Mapping is now a key partner in our flagship smart city demonstrator project, CityVerve.
Expanding with good ideas
Just as our start-ups continue to grow, we're growing our programme too.
We're moving into a new era, expanding our IDEALondon relationship with UCL. We'll be stepping things up with UCL engineering coming on board, which will broaden not only Cisco's relationship with UCL but also the opportunities available for our start-ups.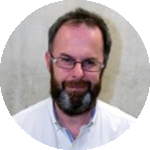 Capital Enterprise, a long positive presence at the innovation centre, will continue to provide invaluable mentorship to the start-ups as they pursue their funding goals. John Spindler, CEO of the organisation, said that IDEALondon has been a great source of "innovative tech companies that we can advise and invest in."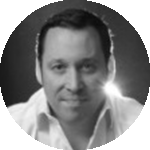 Raph Crouan, MD of Startupbootcamp's IoT and connected devices accelerator – the most recent addition to the IDEALondon family – said that the centre's "great community of partners and start-ups makes it the perfect place for us to run our IoT and hardware accelerator."
From London to the world
It's not just about London, though.
The IDEALondon programme is very niche in its post-accelerator approach: it's a setup where industry, academic and technology partners can work hand in hand with start-ups and provide a mix that is win-win for everybody.
This unique approach means that there are great opportunities to replicate the IDEALondon format elsewhere.
We're expanding what has worked in London to the north, with our Mi-IDEA centre in Manchester now recruiting.
Even further afield, Cisco now has two innovation centres in Australia – one of which, in Perth, is being modelled on IDEALondon as a best-in-class example of how to approach running a start-up programme.
Being able to build bridges between the start-up community and the wider tech industry is of ever-increasing importance.
I'm happy to say that, looking back over three successful years, IDEALondon is still blazing a trail that others can follow.
Here's to many more years to come!
Tags: