Public Sector
Guest blog: Create campus space with data, not bricks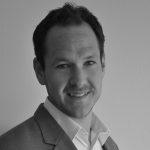 Guest blog: Youri Wildeman of Lone Rooftop discusses how universities often have more space available across their campuses than they think.
Lack of space – It's a common problem and affects all types of organisations, from global corporations to public sector organisations and universities, they are all struggling to accommodate staff, services and activities.
Why?
Take higher education for example. With tens of thousands of students and staff, thousands of lectures, tutorials and seminars plus complex timetables, it's not surprising that space is the second biggest expenditure for most universities after staff costs. Allow me to add some data points here to indicate the sheer volume we're talking about: according to the 2017 AUDE Estates Management Survey Report, UK Universities employ approximately 330,000 staff and educate 1.7 million students in an estate of just under 22 million square metres. Universities spend approximately £2 billion per year on running their estates (including £376m on energy) plus a further £3 billion per annum on refurbishments or new buildings.
All this space is in high demand and the available capacity seems to get tighter every academic term. It's therefore no surprise either that estates teams resort to building new campuses or renting additional buildings to accommodate teaching, learning and research activities. In 2016, roughly half a million square metres was added to the total estate of UK universities. Yet with many running at occupancy levels of just 30-50%, contrary to their perceptions, they might actually have a surfeit of space. Perhaps what they actually need is a method of organising and managing their existing resources more effectively, rather than making substantial property investments.
The data
Obviously, booking the right room for the right number of students and the right duration is paramount here; a 200-seat capacity lecture theatre booked for four hours, for a course that only lasted 90 minutes and attended by just 30 people, is clearly a waste of space. And if the lecture is cancelled or no one shows up for another reason, the room could stand empty for half a day whilst being reserved. These seem extreme examples but are actually very real, typical no-show rates at Universities easily hit 20- 25% on average. There simply is a huge mismatch between the actual vs planned use of space, all due to a lack of insights.
So how can you improve and monitor the real-time utilisation of your space and ensure the best experiences for your staff and students?
Unlocking the potential of existing space
It's a subject I tackled recently together with Cisco at two events in London and Manchester. Delegate job roles included Estates Director, Head of Space Strategy and Timetabling Manager. One thing they all had in common was an appetite for making better use of both their space and all their existing resources, from lecture rooms to IT resources to estates to timetabling.

They also all understood that managing their existing space more effectively derives other benefits, from providing better student experiences to optimising facility services as well as reducing their carbon footprint and saving money by eliminating unnecessary heating and lighting costs.

Next time, I'll talk about the events and how universities can make their existing space work for them, using their existing infrastructure, but in the meantime, why not check out our website, contact us, or get in touch with the Cisco Higher Education team for more information.

Tags: