Partners
Explore Edge Computing and the massive opportunity for Cisco Partners
The rise of the Internet of Things (IoT) is well documented but its impact on business computing is less so. It means many businesses need to deploy apps and process data locally to deliver digital services, which calls for more computing horsepower and data storage at the network edge.
New devices and connections are growing exponentially at the edge. They are generating huge volumes of data that must be collected and processed in real-time, via an infrastructure that does not depend on WAN latency and uptime. It's this requirement that's fuelling the need for Edge computing.
Gartner states that about 10% of enterprise-generated data today is created and processed outside the traditional, centralised data centre or cloud. By 2025, it expects this figure to hit 75%, while the number of 'micro' or 'edge' data centres having quadrupled due to innovations such as 5G and hyperconverged infrastructure (HCI).
Adopting an Edge strategy can be confusing for businesses. Especially when they need infrastructure deployments in more demanding environments and potentially across hundreds or thousands of locations.
To simplify Edge computing, Cisco and APC by Schneider Electric have co-engineered Micro Data Centers. These complete, self-contained, turnkey solutions are based on Cisco HCI and switches, APC uninterruptable power supplies (UPS), enclosers, security and physical infrastructure monitoring.
What's more, Schneider Electric has updated to its Opportunity Registration Program (ORP) to help European-based APC IT channel partners increase profitability with new discounts and greater profit margins. The ORP has been simplified and features new products and services to diversify solution offerings and support the specification of digital transformation technologies, including Cisco's pre-integrated edge computing systems.
If you are a value-added reseller (VAR) who wants to learn more about capturing the Edge computing opportunity, please join us for a webinar on Tuesday, September 29, 2020.
Micro data centres, big benefits
The global Edge computing market is growing at 37% annually and is forecast to be worth almost $43bn by 2027.
With over a decade of collaboration and proven innovation, APC by Schneider Electric and Cisco have created Edge solutions with certified interoperability so you can streamline HCI deployments for your customers and benefit from this exciting market opportunity.
Validated for Cisco HyperFlex Edge, APC by Schneider Electric Micro Data Centres simplify IT deployment and minimise risk with a completely self-contained and secure data centre infrastructure. They also include management software purpose-built for Edge computing.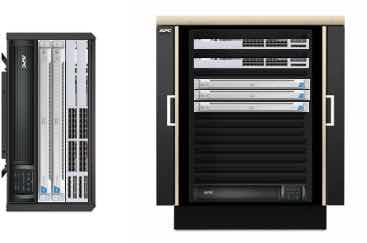 Suitable for IT room and non-climate-controlled environments, Micro Data Centres are pre-integrated at the factory for seamless deployment. This means you can:
Reduce deployment time, cost, and complexity
Reduce the need for on-site IT support staff
Prevent unauthorised access through a physically secure enclosure
Maximise uptime with 24/7 digital remote monitoring
Make it simple and cost effective to add data centre capacity
Solutions come with flexible payment options via Cisco Capital and management tools that deliver complete visibility and data-driven insights across all of your customer's devices – anytime, anywhere. APC by Schneider Electric also provides its expert service bureau for 24/7 remote monitoring and troubleshooting support.

Register today to learn more about the Micro Data Centre portfolio for Edge environments, segments, and remote 'lights out' applications. Plus, the commercial opportunities it means for you as a Cisco and APC by Schneider Electric Partner!

 

Tags: