Digital Transformation
Discover what digital disruption means for your business
The next billion-dollar idea can come from anywhere. From the app economy to ZMOT and back again, those firms embracing digital are disrupting the status quo, redefining industries and blurring the borders between them.
Although the effects of disruption are today being felt everywhere, the digital revolution has been underway ever since the the first email was sent in 1971. You only need to glance at Pew Internet's World Wide Web Time Line to gain a sense of the speed and scale of change in the past 20 years.
One thing's for sure: it's only going to get faster. It took Facebook 6 years to pass the billion-user mark. It took Instagram just 2.
But if you're struggling to understand what digital disruption means for your business – or indeed, to define digital itself – you're not alone.
Digital perspectives
For some, digital simply denotes the strings of ones and zeros that make up binary code. For others, it describes anything that's not analogue. For others still, it's about technology enabling new business models, or new ways of working or engaging with customers.
Such diverse perspectives often trip up leadership teams because they reflect a lack of alignment and common vision. Many also struggle to see where the competition will come from next.
More worryingly, there are those that do not view digital disruption as a board-level concern and fail to adopt a proactive approach. Such reticence means they're missing out on a fantastic opportunity in this era of über competition.
We identify this opportunity as 'Digital Value at Stake'. It's based on two components:
Entirely new sources of value emanating from digital investments and innovations
Value shifting among companies and industries based on their ability (or inability) to harness digital capabilities (whereby value moves from 'losers' to 'winners')
Our research, which is comprised of more than three years of in-depth engagements with Cisco customers and over 350 digital use cases spanning 16 industries, found that companies captured only 20 per cent of their potential Digital Value at Stake in 2015.
With the time to digital disruption for most industries now estimated at a mere 3 years, executives expect roughly 4 in 10 incumbents by industry to be displaced within the next 5 years if they do nothing.
For industry incumbents, it's a case of disrupt or be disrupted, as dead companies do tell tales. For disruptors, the act of disrupting is just a first step if they are to avoid a race to the bottom. For both, a culture of sustainable innovation is the key to unlocking digital value.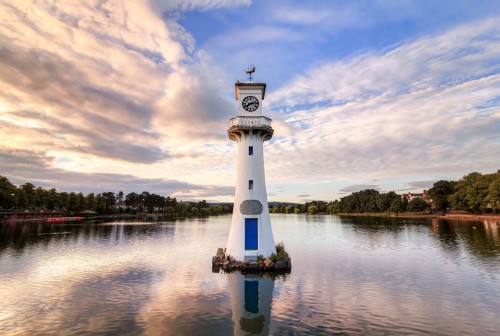 Fostering innovation and growth

Our innovation strategy and culture is reflected in our commitment to finding and nurturing innovation. We've established partnerships with organisations such as Innovate UK and Digital Catapult, as well as running our own successful innovation centre, IDEALondon.

We're also making a series of strategic commitments in the UK that will total over $1bn over the next 3 to 5 years as part of our Country Digitisation Acceleration (CDA) programme. This will support the next phase of the nation's digitisation plans and accelerate digital economic growth.

Manchester, in particular, is the focus for several new projects with the potential to become templates for boosting the so-called Northern Powerhouse and other regions – creating jobs, stimulating growth and improving life for millions of citizens in the process.

The Cisco CREATE (Collaborative Research and Emerging Technologies) team is a further example of how we are working to accelerate innovation – whether transforming train travel through connectivity, discovering ways to make everyday resources like lighting more efficient, or improving flooding response management.

With 95 per cent of the Fortune 1000 expecting to undertake a digital project by 2017, the digital die has been cast. Or as we say: 'Digitisation is on'.

There's never been a better time to begin your journey to digital value. You can learn how here.

Tags: