Cisco UKI
Digitisation – The Next Wave…
Welcome to your preview of the 2015 Cisco Irish Partner Forum
At Cisco, we believe the next wave of the Internet is all about connecting the unconnected – making connections between people, processes, data and things. Some call it the Internet of Things, the Internet of Everything or even the Industrial Internet. I like to simply call it Digitisation and it's the theme for this year's Cisco Irish Partner Forum.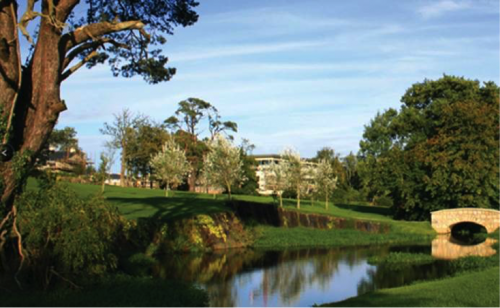 Let me tell you why.
It took Hilton hotels 93 years to build an inventory of over 600,000 rooms. Airbnb – founded just 7 years ago – already has 1.5m listings in 35,000 cities across the world. Of course Airbnb is just one of many success stories in this new digital age. Think what Tesla is doing in the automobile industry, Hailo and Uber for the Taxi service and Spotify in music. And yet all of these are just the headline acts. Before long every individual, every business and every country will be impacted by the relentless march of this new era. The challenge for us – the Cisco partner community – is can we ride the wave?
So what can you expect from this year's Ireland Partner Forum?
Discover what Digitisation means for your business and customers
Hear from prominent speakers and panelists including Philip Moynagh, VP IoT Group at Intel, Professor Linda Doyle, Director of CONNECT at Trinity College and Phil Smith SVP, Cisco UK and Ireland
Experience a unique forum to discuss the impact on Manufacturing, Retail and Health with leading Cisco and industry experts, customers and business partners.
The Conference agenda will offer a breadth and depth of knowledge across many areas including the latest in the Cisco Cloud story and what exactly is happening between Apple and Cisco. All this, exhibits, demonstrations and much more…
Do join us on the 26th November and immerse yourself in the picturesque settings at the Seafield Hotel in Wexford.
Not registered yet? There's still time – please click here.  If you'd like to get a view of the full agenda for the day, just click here.