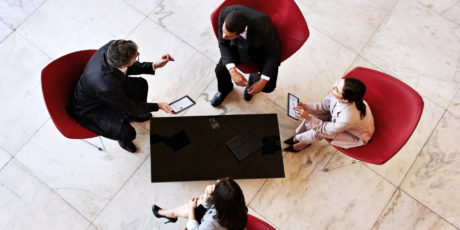 Partners
Customer experience is the new benchmark for success – but how can businesses monitor and measure CX?
With customer experience (CX) the new standard for defining business success, we turn to CX technology vendor ecosystem partner Local Measure for the lowdown on creating customer highs.
By 2020, it is predicted that customer experience will overtake price and product as the key brand differentiator. In a world where one negative experience can have damaging consequences, companies must, therefore, step up in order to meet the expectations of increasingly demanding (and vocal!) consumers…
But how can they meet customer expectations and monitor CX at every stage of the customer journey? Enter Local Measure, Cisco ecosystem partner and CX technology vendor. I recently caught up with their EMEA VP Matt West to learn more.
So, Matt – tell us about the types of problems you help solve?
'Our mission is: "To make every customer interaction exceptional".
'Today's customers want immediate, authentic interactions with companies and our customer intelligence platform puts a finger on the pulse of what's happening on the ground, in real-time. We help organisations transform how they engage with visitors by converting customer interactions and activity into digital insights and understanding.
For example, together with Cisco, we can provide an awesome wireless experience. But we also need to understand the customer's overall perception of an event or venue. This can be achieved using our 'Pulse' feedback capture tool or by monitoring customers' social media posts, which we can either respond to or amplify across our own channels.
Let's say a customer is in a restaurant celebrating a birthday or anniversary for example. They can use this information to go that extra mile and create a very special customer experience.
But while many businesses focus on attracting visitors, most only request feedback retrospectively, creating a blind spot. Understanding customer experience in that moment gives venue operators a chance to resolve a complaint, reward return visitors, etc. This instils loyalty, helps prevent negative reviews and promotes positive sentiments.'
Sounds great and I think everyone will be able to recall their own experiences – good or bad. Do you have any examples of your solution in action?
'Virgin Hotels has integrated our CX platform into their Meraki wireless network, and we've provided a customised captive portal, allowing them to capture valuable customer data. As Doug Carillo, VP Sales & Marketing puts it:
"If I don't know who our customer is, what they're looking for and what their likes are, I'm never going to be able to deliver on the promise of what Virgin Hotels is bringing."
'Using the portal, Virgin Hotels has collected 40 thousand customer records from wireless logins, feeding it into their CRM both for marketing purposes and customer insights.'
'Then there's Novotel Hotel in Amsterdam, which uses our 'Pulse' feedback tool to understand real-time guest experience, whether they are residents, diners, or just having a drink at the bar. The hotel now receives an extra 7,500 reviews each year – which they can act on or respond to – and has seen its guest satisfaction score increase by 2%.
"Thanks to Pulse, we can improve the guest's stay during their visit…. That is very valuable. " – Dirk Beljaarts, General Manager, Novotel Amsterdam City.

These are pretty impressive outcomes – but how does Cisco help enable these?
'Our core integrations with Cisco are around mobility and collaboration. We work seamlessly with your wireless technologies including Meraki and Cisco DNA Spaces. This enables us to provide a flawless login process and gives us a more granular idea of the customer's physical location and how often they visit. We can then match this with their feedback and social media activity.
On the collaboration side, we can push customer feedback and alerts into Webex Teams to help our users take appropriate action. For example, if a repeat visitor shares negative feedback, we can alert the local operation team, enabling them to respond in near time.
One feature often used by our clients is our ability to capture user-generated content from social media and display on digital signage. Amplifying these positive experiences encourages other customers to do the same. One real-life example of this is the live feed content from Cisco Live Barcelona attendees on the Cisco Vision screens at the Cisco DevNet booth.
As our Chief Product and Technology Officer Hannah Milborrow, who has been working closely with Cisco to develop these integrations via the Cisco DevNet Developer Programme, puts it:
"Cisco DevNet has been invaluable in providing the educational resources that the team needed to deliver our world class integration with Cisco's Wi-Fi solutions."'
Thanks for the update Matt; where can people learn more?
Readers can:
To discover and learn more about other innovative ecosystem partners who have built solutions and services using Cisco APIs, check out the Devnet Ecosystem Exchange
Tags: