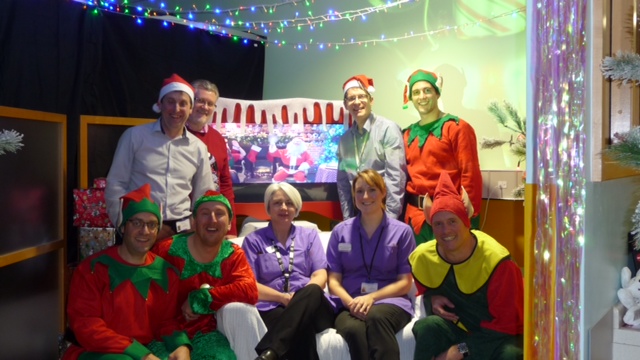 Cisco UKI
Connected Santa: making Christmas dreams come true
Terry Espiner Elfiner, Client Director, Healthcare, Cisco UKI
This year we celebrate the tenth anniversary since our Connected Santa initiative was launched. Since 2006, without fail, we've been giving young patients and their families the opportunity to speak directly to Santa (via a video link-up to the North Pole), with his elf helpers on hand to share gifts with the children in person.  We use Telepresence videoconferencing solutions and cloud-based collaboration application, Spark, to make the virtual experience possible.
I can still vividly recall the first day as I saw the children come face to face with Santa. It all took place in a room at Great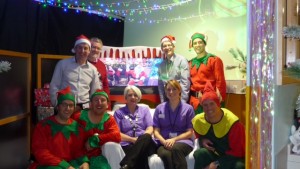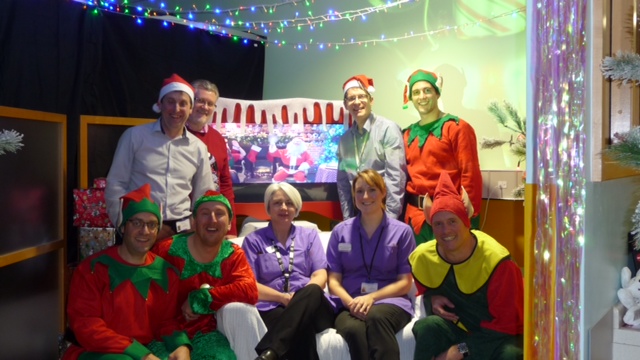 Ormond Street, with an internet connection and a screen. The elves were in the background, carefully managing the process, alerting Santa as to who was next in line – and giving him a little background information on each of the children. You can imagine the look of sheer delight on the kids' faces when Santa opened up with something along the lines of:
'Hello Sally! Ho ho ho, Merry Christmas. Have you enjoyed playing with the 'My Little Pony' that I left for you last year? And did your brother Peter enjoy the train set that I left for him? I hope that you both kept your promises to Mummy and Daddy not to get up before 7 o'clock…'
Such is the power of technology. Sheer magic!
Of course, looking back to that first visit, we needed the children to get out of their beds and come down to the room in which we had established the video link. Remember, these are very sick children in many cases. How times change…..this year our crew of merry elves will be travelling to 13 hospitals across the UK and Ireland with our sophisticated TelePresence technology. From Frimley to Derby, Cork to Derry and Cardiff to London, we'll be bringing Santa directly to the wards.
I never fail to be amazed by the passion and energy of the whole of the company coming together to make these events such a success. From the donation of gifts, the set up and testing of the technology to avoid a 'Santa no show' (can you imagine? No pressure then team!), through to colleagues acting as Santa's little helpers on the day, everybody in Cisco comes together as one to make the kid's dreams come true. And if they're honest they love every minute of it….what better use of our collaboration technology could there possibly be? Answers on a letter to Santa please.
And as for me? Well it is time to cast aside my most unjustified 'Ebenezer Scrooge' tag  (listen it's just the way we Yorkshire folk are….bah humbug!) ..and get involved head on. At the beginning of the year I made a commitment to a client at Cardiff & Vale University Health Board, Gareth  Bulpin, that if he was prepared to be an elf this year then so was I. No more leaving it to the Cisco Account Team. Now it's fair to say that perhaps neither Gareth nor I would have been Spielberg's first 'casting', but so be it. The costume has arrived and on Wednesday 9th December I'll be busy in Cardiff, helping the Big Man make Christmas dreams come true.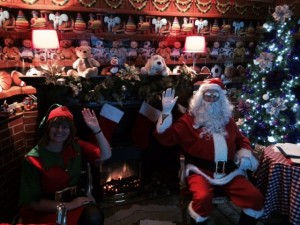 I promise to write again to let you all know how we get on. Ask nicely and I may even include a photo or two. Ho ho ho!!!

To track the progress of Santa and his elves, follow @CiscoUKI and the hashtag #connectedsanta

Tags: