Start-up Hub
Start-up Hub: Why show and tell always works best to explain IoT
The Internet of Things (IoT) is a fascinating but complex space and for highly technical start-ups, just communicating what you actually do can be the first major hurdle you have to overcome. Today, therefore, we're sharing the views and experiences of a start-up that has successfully learned how to pitch their offering to potential customers.
An IDEALondon alumni, SPARKL, is a real innovator in the IoT field, helping to connect and automate disparate systems, applications and machines. We caught up with their marketer Emily Hier, who covers the challenges of explaining a company's proposition, particularly when applications for the technology are so broad.
---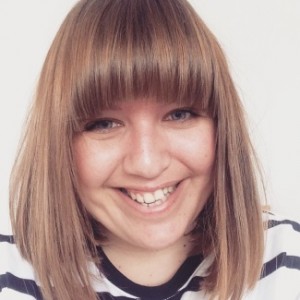 "Explaining what SPARKL does in a few words is a real challenge. It's deep tech with thousands of use cases – and as a digital marketer without a technical background it took me a while to get to grips with all the possibilities. But that's the great thing about working for a tech start-up – you never stop learning.
"I joined SPARKL in early 2015 – the company already had investment and top drawer offices and mentoring in IDEALondon, thanks to Cisco. But when it came to selling the proposition, we were told that the Sequencing Engine was "too early" for its time. The Internet of Things wasn't quite ready for us yet, I suppose. 
"However, this meant the team could spend valuable time developing the product and its sales and marketing strategy. It's worth your time to sit down with the team and try and nail the basics when it comes to explaining your business – creativity is essential here, and we never stop asking ourselves if there's a different way to explain what SPARKL does.
"For example, when SPARKL was chosen to showcase at the Digital Catapult, the team spent a couple of days putting together an IoT demo that demonstrates SPARKL's abilities in making things working together – this consisted of a Minion robot toy being connected to Slack, the team collab app – whenever the Minion moved, the movements would be logged in Slack, like a report. Simple stuff, but effective enough for the showcase.
"In an enterprise IoT environment, however, it's a bit different. To explain SPARKL more effectively, the team has produced a virtual factory with some real devices – with the two-minute result you can see here: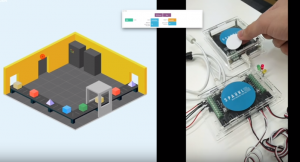 "This travelling factory has been a great tool in sales meetings. It's essential to pique the customer's interest early in a meeting with a memorable product demo. These companies listen to pitches all the time and I'm sure they tend to blend into each other after a while.
"My advice? Start the meeting with the demo and keep it short. Good products shouldn't take more than five minutes to show off. It's best to leave people so intrigued by the product that they want to have a play with it themselves.
"The best demos explain a big, perhaps complex, concept with grace – keep it simple, keep it clean and above all, stay away from PowerPoint."
Pitching your business is without a doubt one of the most important skills for a start-up team to master – whether it be to potential investors, customers or corporate sponsors, explaining who you are and what you do in a succinct and compelling fashion is going to be a continuing and vital element of your start-up journey. Look out over the coming weeks as we share more practical tips and advice about how to perfect your pitch and tailor it appropriately to your audience.
---
Emily Hier is an NCTJ Journalism graduate of De Montfort University in Leicester. She has worked with media publications such as the Times, Red Magazine and the Daily Telegraph. Having discovered a flair for digital marketing, Emily is driven by passion for social media and is always exploring innovative solutions for problems encountered in the ever-changing digital world.
***
Do you know someone who would benefit from this content? Feel free to share with your social networks and help us spread the word.
 If there's a topic area you'd like us to cover in more detail, or if you have a question you'd like to ask, please let us know in the comments below or drop us a line at startupsupport@external.cisco.com.


Tags: