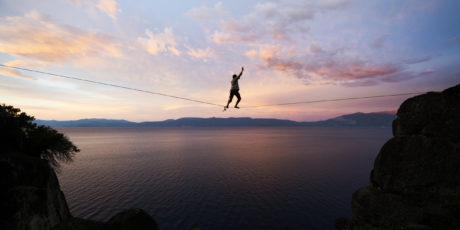 Start-up Hub
Cisco Start-up Hub: Tom Talks to… Ascendant Corporate Finance
If you had to describe the year 2016 in a word, it'd probably be 'unpredictable.' And if there's one group of people that really don't appreciate uncertain times, it's investors.
However, despite this, a new report from Ascendant Corporate Finance has echoed findings from others which show that investments in the UK & Ireland remain healthy.
Over the course of 2016, £2.77bn was invested in 649 deals of over £0.5m by 538 investors. Investment was up 7 per cent YoY, and the number of companies being backed rose also by 22 per cent.
Crowdcube and Seedrs both appeared in the rundown of most active investors for the year, and crowdfunding accounted for 11% of deals made.
The report also highlights a trend towards US (and European) investors putting their money into UK companies – 7 per cent of deals recorded were participated in by US investors, and 7 per cent by Europeans.
It's sometimes said that to make the most of the future you need to understand what's come before it.
With that in mind, I sat down with Stuart McKnight, Managing Director at Ascendant, to unpick some of the stats from 2016 and find out what we can expect from the year ahead.
If you want to see more from 'Tom Talks to…' series, head over to the Start-up Hub playlist on our YouTube channel.
There, you'll find previous episodes in which we've covered everything from media relations to start-up accelerator programmes, intellectual property law, crowdfunding, talent spotting and more.
Would you like to get involved or is there any topic you'd like us to explore? Just leave a comment below or drop us a line at startupsupport@external.cisco.com.
Do you know someone who would benefit from this content? Feel free to share with your social networks and help us spread the word.

Tags: