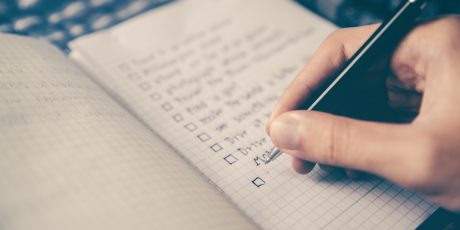 Start-up Hub
Start-up Hub Problem Page: How can I get more stuff done?
It's three in the afternoon, and as I sit here writing this I wonder where the past six hours have gone. You might be reading it thinking exactly the same thing.
Since some Sumerian visionary came up with the idea of breaking down the day into lots of 60, there have only been so many hours in the day. Working at a start-up, you might feel like you have even fewer than the average person to work with.
It's also true that some people are just that bit better at keeping on top of everything. Ged Fitton is one of those people – we caught up with him to get hold of some of his top tips for how best to manage your workload and 'get more stuff done.'
Ged Fitton – Chief Operating Officer at Sipsynergy

After 17 years working at Cisco, I recently decided to join the fast-paced world of a rapidly growing tech company – and take on the mantle of leading operations for a company that is transitioning from being a start-up to an investment-backed growth engine.

I have the grand title of Chief Operating Officer, which effectively translates to the person that looks after the lifecycle of business. And when you start to look after how something functions, you begin to understand that managing change isn't quite as predictable as you thought.

Some stuff you can predict and plan for, but other stuff comes from leftfield, and can completely mess up your meticulously planned day!

Over the years, I've built up a mechanism that is a blend of all the time management methodologies that many of you will have no doubt already read about or actively practice. Working in a scale-up, however, has made this discipline become absolutely invaluable.

Whenever I find myself faced with a request that needs my attention I choose from my four go-to responses:

Do – It's something that's so important that you're prepared to throw everything – your schedule, your current focus, your concentration – out the window.

It's got to be very important to justify a Do, but that's the great thing about being a start-up or scale-up: these things happen!

You just need to ensure that your Do isn't an imposter! For those that are, read on…

Delete – Ignore it, destroy it, smother it, forget about it.

We all get pounded with requests, but many are unsolicited or unwelcome irritations. Don't be afraid to wield the weapon that is a Delete. If it's that important, really important, Deletes get reborn and won't go away, and therefore you need to be brutal in the beginning. You can always ask for forgiveness if you get it wrong.

Delegate – The saviour of the structured and well planned professional. On the basis that you have a team, it's a way to ensure the task gets completed without a drain on your time!

But, there are rules for the Delegate! If you are going to Delegate make sure the intended target knows what's needed, so that they can execute on your behalf, but also make sure it is time bound.

Delegates need to be transferred to a special section of your to-do list, but only as an aide memoire. You've given the task to someone, so don't worry about how they are getting on (you've hired great people haven't you?), just make sure they report back that your Delegate has been completed.

Defer  – "I'll get back to you", is the motto of the Defer.

This one doesn't deserve the Delete treatment, but what it needs is a little moment – to decide what you'll do, how long it'll take – and then it quietly drops into your schedule to be picked up when you are ready.

Make sure you look after your Defer time. This is an hour or two carved out of your daily allocation dedicated to the careful stewardship of the Defers. Defers however, don't like being forgotten about. You might get away with one being rescheduled once, but if they don't get done, they become 'the task I always leave 'til last.' That is always a slippery slope, and they become the spanner in your plan to get organised.

I'm four weeks into my new COO job and I've seen thousands of emails already, many of which have had the 4D treatment.

But my last piece of advice? Pick up the phone, or get a quick Video-conference going.

It takes minutes (sometimes 10s of minutes) to create a good email, but 60 seconds of human interaction seems to have become a rare thing nowadays.

I work for a collaboration company now after all, so seeing and talking has become my new favourite pastime…
Ged is the chief operating officer for Sipsynergy, an innovative cloud collaboration business that is bringing advanced collaboration services to the UK SMB market. He is responsible for the day to day running of the business, as well as supporting and evolving the lifecycle management of all customer services.
Prior to joining Sipsynergy, Ged was head of commercialisation for Cisco's Innovation activities in the UK, and was responsible for helping Cisco-sponsored entrepreneurs and innovators bring their products and services to market in joint partnership with Cisco.
Do you know someone who would benefit from this content? Feel free to share with your social networks and help us spread the word.
If there's a topic area you'd like us to cover in more detail, or if you have a question you'd like to ask, please let us know in the comments below or drop us a line at startupsupport@external.cisco.com.

Tags: