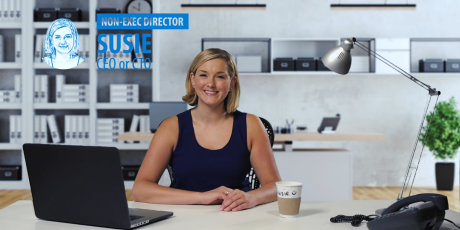 Start-up Hub
Cisco Start-up Hub Problem Page: Does my start-up need a non-executive director?
Our last Problem Page explored what a board of directors can do for your start-up and how to build one.
Today we'll look at why you might consider extending your board's membership to include non-executive members who don't hold a full-time role within the company.
You might be forgiven for thinking that non-executive directors – or 'NEDs' – are solely the interest of much larger, often publicly listed organisations. Over the past ten years or so, however, their value to private companies both big and small has increasingly been recognised.
A non-exec director has a fully fledged role on a company's board, carrying the same responsibilities and liabilities as other members.
They're there to see the company succeed, but since they're not regarded as employees and don't have executive responsibilities within the company they tend to act in a largely advisory capacity.
Non-exec directors can bring a wealth of knowledge, experience and contacts to a start-up – invaluable assets in the pursuit of growth.
But what exactly is the value of a non-executive member to a start-up, where every person counts and operations can often be a case of 'all hands on deck'?
Aside from the same business growth benefits that a board of directors already offers, perhaps the most obvious perk is the considerable cost saving..
A non-exec director will typically commit between one and four days a month to their role, meaning any fee paid for their services will come to a fraction of what they'd otherwise receive as a full-time employee.
This could be the difference between effectively paying an £18,000 wage and an £80,000 one, with the return on investment (all going well) proving higher than it typically would on an entry-level salary.
And by nature of not being full-time employees of the company, non-exec directors can also provide a different perspective on how the company is run. They benefit from having a bit of distance from the day-to-day operations and can advise and provide insight on broader, more strategic changes.
These won't always be big, bombastic moves – sometimes just a little tweak here or there can make all the difference in the long term. But a non-exec director should fulfil the role of a navigator who benefits from being relatively detached from the ship they're helping to steer.
The flexibility of their role means NEDs can slot in and offer a service that applies to the specific needs of the company they're working with, whether it's financial advice, marketing direction or business plan guidance.
The important thing is that they're a good fit for the company and can start having an impact from day one.
Which leads us neatly to how you might go about finding your board's non-executive Mr or Mrs Right…
Chris Spencer-Phillips, Managing Director, First Flight Non-Executive Directors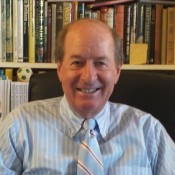 Young companies can struggle to gain funding due to the lack of credibility in their management team. This shortcoming can often be addressed with the appointment of a non-exec board member.
After all, successful companies are 85% good management and 15% good idea, and it's widely accepted that funding tends to follow successful people.
Businesses are started by passionate entrepreneurs. But skill and experience gaps at board level can hold the business back, resulting in wrong decisions and concerned investors. A non-exec is an affordable way to fill those gaps.
If you decide that bringing in a non-exec director is the way to go, it's worth bearing in mind a few of these tips:
Identify your skills gap:

A non-exec can bring a huge amount of experience to your start-up, but you need to make sure that their energies are being pushed in the right direction. Work out where you need the most help, and then look to fill that gap in the same way you might a traditional hire.

Consider working with a specialist recruitment company:

Sometimes having a little help can go a long way, and recruiters are well placed to help advise on the process of getting a non-exec in place.

Be open-minded!

A non-exec is there to advise, so you need to be prepared to listen and consider their ideas seriously.
Chris Spencer-Phillips is managing director of First Flight, a specialist provider of Chairs and Non-Executive Directors.
***
Do you know someone who would benefit from this content? Feel free to share with your social networks and help us spread the word.
If there's a topic area you'd like us to cover in more detail, or if you have a question you'd like to ask, please let us know in the comments below or drop us a line at startupsupport@external.cisco.com.

Tags: