Start-up Hub
Start-up Hub: Guide to fighting cybercrime
When talking to tech start-up entrepreneurs, I'm often taken aback by how many things are on their plates. One item on what seems like an endless list of responsibilities is data security.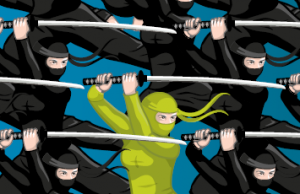 When we spoke to a number of start-ups and our legal partners earlier this week, what came across most clearly was how critical data security is to their business.
Simply put, if they have a data breach or get hacked, it can have catastrophic consequences for the business. Trust with customers can easily be broken – start-ups cannot afford to be the weak link in the chain.
Yet, as highlighted in our Cisco 2016 Annual Security Report, more than half (52%) of SMBs do not employ security defences, a number that's actually increased on last year. Budget was cited as a big security obstacle by 40% of SMBs, with compatibility issues and competing priorities also being major problems to overcome. 
We know that cybercriminals are becoming more sophisticated in their attacks and businesses are under even greater pressure to defend against these constantly evolving threats. Threats such as ransomware and WordPress exploits are on the rise and are equally dangerous to start-ups as large enterprises.
When you're juggling a myriad of issues and your security budget could barely buy a cappuccino, what can be done?
We've produced a security guide for tech start-up owners, which gives practical tips and answer common questions, such as:
What are the best tools to help prevent an attack?
Should we pay out if we're the victim of a ransomware threat?
What should I do if I find out I'm attacked?
How can I use public WiFi safely?
Who should take responsibility for security?
The guide is all about helping start-ups to be ready for an attack or security breach. While the majority of businesses employ some sort of security – often a firewall or anti-virus software – being a victim of malware or similar breach is just a matter of time.
We hope that people find the guide useful. We welcome feedback, particularly if there are extra tips that readers have for helping start-ups to maintain a safe business, without having a multi-thousand pound security budget.


Tags: