Digital Transformation
Cisco Live 2015: Tales from the DevNetZone
For innovation, experimentation and the coolest state-of-the-art tech, the DevNet Zone was the place to be at last week's Cisco Live in Milan.
Taking the mantra 'learn, discover and develop', the zone was packed with Cisco's brightest technical minds to provide hand-on support across Cisco technology. Learning labs, meanwhile, enabled visitors to put their ideas into action at their own pace.
The zone also played host to the UK innovation team, where we showcased our work at IDEALondon and Cisco CREATE – just two Cisco initiatives committed to championing tech start-ups in the UK.
Cisco CREATE's Peter Shearman and Kilter's Oliver Theobald took a turn in the spotlight to showcase the power of collaboration, sharing their experiences of using WiFi to democratise sophisticated customer intelligence tools for small local businesses.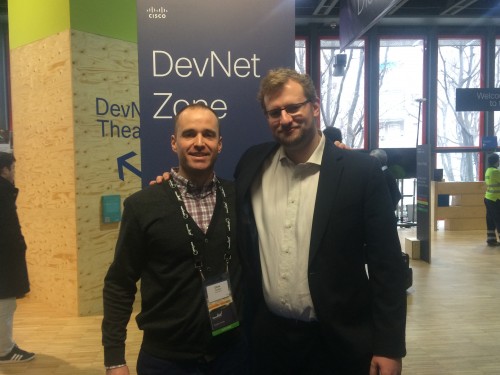 Also flying the flag for UK innovation were IDEALondon start-ups Sparkl, Real Status and Wittos, who took to the stage to share their experiences from the East London innovation hub and their use of DevNet.
"It's been great here in the DevNetZone", enthused Jacoby Thwaites, CEO of Sparkl. "It's a much bigger space than last year and it's really productive for a company like us to be here – the DevNet Zone is the first point of call for the real technical minds, and it's great to be able to talk to them in their language and forge potentially exciting new relationships."
"I've been really surprised by the quality and depth of the program that's been happening in the DevNet Zone – in a good way!" added Tom Kneen, Head of Business Development, British Innovation Gateway (BIG). "The zone offers a really great opportunity to link up with other great innovation initiatives that Cisco is running, too – like Cisco's Entrepreneurs in Residence and Cisco Investments – and enables our start-ups to connect with other companies."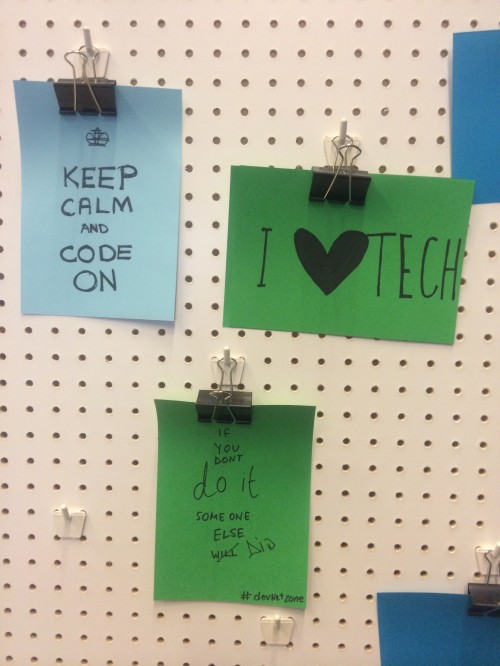 It wasn't all business talk, though – the team was more than willing to get involved in a little goal-scoring action at the Adidas micoach smart ball stand. This ball has an in-built sensor to test a user's on-pitch skills, with guests invited to take to the penalty spot before being shown analytics on their power, spin, strike and trajectory. Needless to say, not all footballers are created equal!

Stay tuned over the coming week for more news from Cisco Live Milan.

Tags: