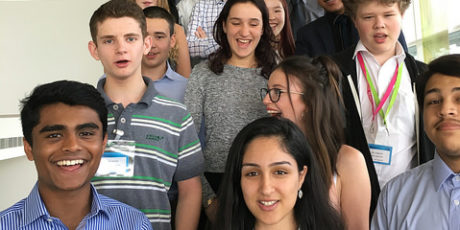 Cisco UKI
Building bridges to new possibilities: one year-on from our skills manifesto pledge
Just over a year ago Cisco pledged to get a quarter of a million more people through our digital skills programmes by 2020. It's a bold commitment that supports the digital futures of thousands of people in the UK.
Twelve months in, here's a quick update on how we're doing. So far, we've had 69,715 people engage on our programmes to develop their digital skills.
This is fantastic progress on us hitting our target of 250,000 by 2020, as we expect this to number ramp up over the next 2 years.
Some of the amazing work supporting this includes: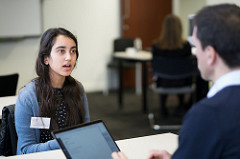 We're also proud to have enabled the 71,000 hours of digital inspiration for school children in years 7-9. While this isn't directly about digital skills, it does offer young people the chance to think about their careers and the role that STEM subjects and technology can play within it.
So what's next for supporting digital skills?
As we look to step up our activity to hit that quarter of a million goal by 2020, we've got some exciting new areas that are expanding our drive and focus.

Starting in January next year we're launching a new schools programme, which will see us making more in-depth partnerships with schools looking for extra support from employers. We'll be directing our attention on schools where we can make the biggest impact.

On top of this Cisco has also announced it is doubling down its investment in Networking Academy globally – with the aim of educating another 10 million people in the next five years around the world.

For more than 20 years Networking Academy has provided IT training to prepare students and job movers with what they need for a new step in their career and professional certification. This global investment will no doubt support the work we're able to deliver here in the UK.

Being able to support all of this makes me massively proud to work at Cisco. Access to digital skills affects people from all backgrounds, and we're able to put time and energy into making a difference.

Ultimately this helps bridge new possibilities. Here's to the next two years, and beyond!

Find out more about Cisco's skills programmes in the UK here.

Tags: