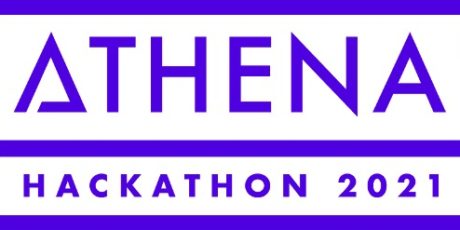 Corporate Social Responsibility
#AthenaHack21 – Boosting the Circular Economy with Cisco DevNet
Leveraging machine learning and augmented reality to inspire home repairs, serverless technology to program chatbots and gamification to get savvy on recycling dos and don'ts! With over sixty submissions, these examples provide a tiny insight into the range of incredible innovations that came from the Athena Hackathon 2021.
The Athena Hackathon is the largest hack in the UK, exclusively for individuals who identify as female or non-binary. In 2019, Athena and DevNet tackled the global issue of plastics destroying our oceans in an in-person hackathon. This year, DevNet and Athena teamed up again this time to address the Circular Economy. Using Cisco Webex as the hackathon platform, over a hundred hackers took part in innovating, design thinking and pushing the boundaries of technology to boost the Circular Economy.
One change that came from taking this online was the introduction of two festival weeks wrapped around the hack weekend, and what a brilliant fortnight it was! The first week focused on skills the hackers could leverage over the weekend, such as workshops on AI and on Serverless technologies. Once the hack weekend was over, week two focused on enhancing softskills skills for the workplace, including a CV and Digital Interview Tips session run by Cisco, as well as a Women of Cisco Panel Discussion. I'm sure, however, that for many of the hackers the highlight of the two weeks narrows down to the final awards ceremony. Each team did their level best to make it difficult for the judges to choose winners and it's an understatement to say the competition was fierce!
A winner had to be chosen and one lucky team got their hands on the £5000 cash prize as well as some awesome Cisco headsets with their winning solution called Stitch. Stitch connects people to their local tailors and neighbours who can meet their clothing repair and upscaling needs, ultimately reducing the amount of waste in the fashion industry. Addressing the brief completely and utilizing open APIs allowed them to put together a sleek demo and an outstanding pitch all within forty-eight hours.
Have any ideas on how you would approach the theme of Circular Economy? Why not get involved next year and see if you could be part of the winning team? For inspiration, check out this year's workshops, panel discussions and winning entries on ShowCode's YouTube channel.