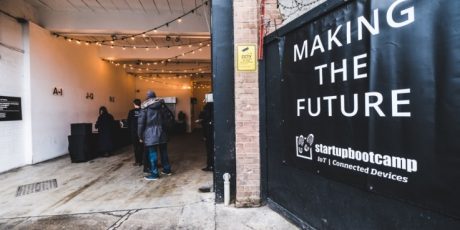 Start-up Hub
At Startupbootcamp's IoT & devices Demo Day, the ambition is global
Yesterday, after a whirlwind three months, the Startupbootcamp IoT | Connected Devices cohort of nine start-ups came to the end of their accelerator journey.
Nikolaj Hviid, CEO at 'hearables' start-up Bragi, kicked off proceedings at the Demo Day. "It's not just the idea," he told a packed house at east London's Oval Space, "it's the team that's executing it."
Needless to say, having a good idea helps – and there were plenty on show throughout the afternoon.
From Joyride's mission to use IoT to make cycling safer, to ThingTrax's Amazon Fire TV-esque approach to taking 'dumb' manufacturing machines online, CityCrop's home hydroponics kits that help people grow dinner in their own kitchen, the room was brimming with innovation.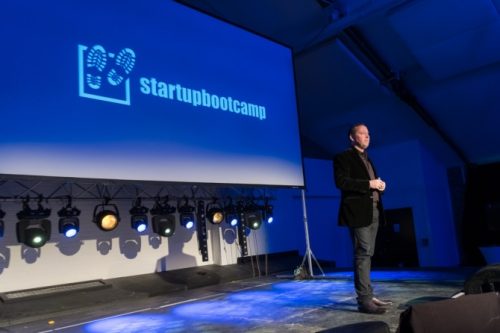 A year in three months
Since passing through the selection process last year, each of the start-ups has worked closely with mentors, entrepreneurs in residence, and the Startupbootcamp team to complete – as global program and partner manager, Sophie Donkin, puts it – "a year's worth of work in three months."
My colleague Matt Cooling, who was there on the day that the 9 start-ups were selected from 425 applications to the accelerator, said he was just amazed at how far each of the companies have come in such a short period of time. Many have gone from an idea on a piece of paper to having a fully-fledged product in the hands of new customers.
Some of this time has been spent at our own post-accelerator premises, IDEALondon. There, the IoT | Connected Devices cohort has shared space, ideas (and a few drinks, no doubt) with our own start-up residents.
"[Our start-ups have] worked very hard, but this is just the beginning for them," said programme MD, Raph Crouan. "We're looking forward to supporting them in the coming years and will be working hard in the next few months to help them secure their first round of funding and grow their customer base through successful pilot programmes and corporate partnerships."
Worldwide connections
We've been working with Startupbootcamp for some time now – specifically in Amsterdam, Berlin and London – and last year decided to extend our relationship to the rest of the global network.
It's been a neat match. Our innovation centres, labs and opportunities to plug into the wider Cisco infrastructure fit well with Startupbootcamp's model of connecting start-ups with larger enterprises that have a passion for innovation.
Taking that relationship to a global level, Sophie said, has been great for those start-ups who previously might not have had such good access to Cisco and our innovation programmes.
We, in turn, benefit from being able to make contact with Startupbootcamp's global alumni who are now a little further along on their own journeys.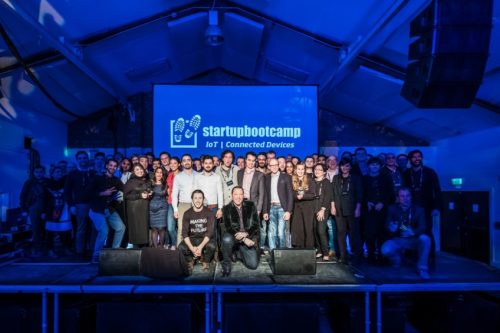 Extending innovation
What's more, providing start-ups with a global platform means that innovation and collaboration can occur across the globe more easily – and advance more rapidly as a result.
Start-ups, Sophie explained, who might want to expand to new cities or regions around the world are now able to do so more seamlessly. This means they can remain focused on their business objectives, rather than having to expend energy adjusting more strenuously to new environments.
And just judging from their pitches alone, it was clear to see that many of the start-ups from this cohort have the ambition and drive to take their ideas – and the teams executing them – much further over the coming months and years.
For more from the event as it happened, head over to Twitter.
Do you know someone who would benefit from this content? Feel free to share with your social networks and help us spread the word.

Tags: