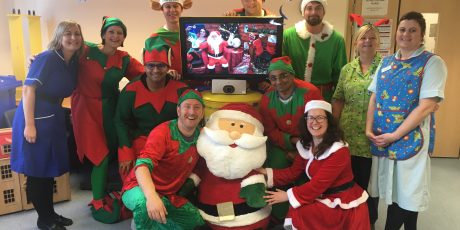 Our People
An elf behind the scenes with Connected Santa
It amazes me, this is now the 11th year of Connected Santa and it continues to grow from strength to strength with more hospitals wanting us to visit with them.
For me, after five years of helping Santa in the North Pole Grotto, he asked me, as his No. 1 Elf, to venture out into the field and report to him on how this program is received in the hospitals.
I'm happy to tell him that all young patients and their families are genuinely excited with the prospect of spending time with and speaking directly to Santa (via our special video link-up to the North Pole).
All the Elf helpers engage with every child and parent/carer before they visit Santa in the Grotto. We get the children to talk about their likes, their family, pets and most important of all, what would they like for Christmas. All of this information is then shared in "whisper" chat, using our cloud-based collaboration application, Cisco Spark, to make the virtual experience possible and believable.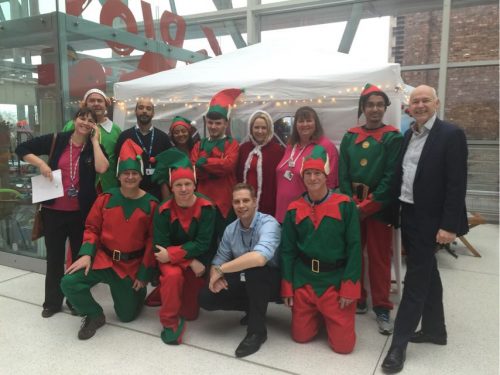 With the first young girl, Amelia, we all saw a quiet and shy girl walking into the Grotto, to then see her eyes light up when she realised, it really was Santa talking to her from his Grotto in the North Pole. She sang with Santa, Mrs. Claus and some elves, shared jokes and was reluctant to leave. The enticement of a gift, to be chosen from a most wonderful display of gifts was enough to distract her – but only for a short while, as she just had to show Santa the gift she had selected.
I know we make a difference when seeing this happen and demonstrates how technology can play a different role in society. It's a wonderful life!
Watch our Facebook Live with Santa:
By visiting a hospital with our North Pole Video Connection, we can bring most children from their beds to the Grotto for those few special moments with Santa, but this is not possible for all children and especially those who are very sick and confined to intensive care.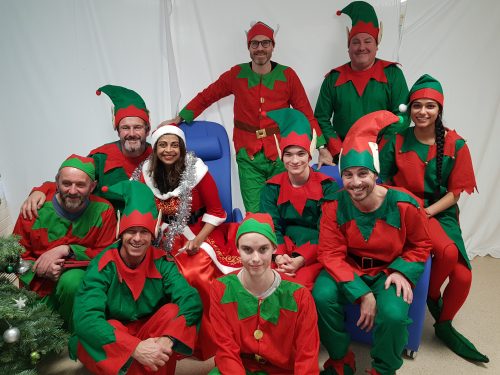 I was asked to partner with one of the hospital team to visit the unit and to hand out gifts from Santa. I will openly admit, this touched me to the point of tears, but held them back as Santa had a job for me to do. Each and every child I visited in that unit reacted with their eyes to my costume and the gift presented and this gave me so much comfort knowing I had made a small difference in their day/lives.
Then there was Theo, a young boy of 6/7 years old who talked and talked and for someone so young, his character and love of life was infectious. His favourite colour is green, he would like a Nintendo switch for Christmas, his favourite food is turkey and he supports Arsenal – where Santa took great delight in trying to convert him to a Chelsea supporter. Theo, you are a very special young man and you made us all laugh out loud.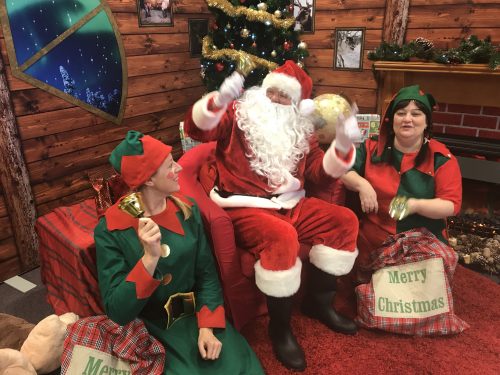 Each year Cisco steps up and supports this incredible effort and we should never underestimate the positive impact this has on so many people.

Because I have now helped Santa in the Grotto and also in a hospital, I am asked: "Which do you prefer?" The simple answer is both, and next year I will ask Santa to let me help in the Grotto but to also visit at least one hospital.

To track the progress of Santa and his elves, follow @CiscoUKI and the hashtags #ConnectedSanta and #WeAreCisco

Tags: