Collaboration
An Artistic Mission with Webex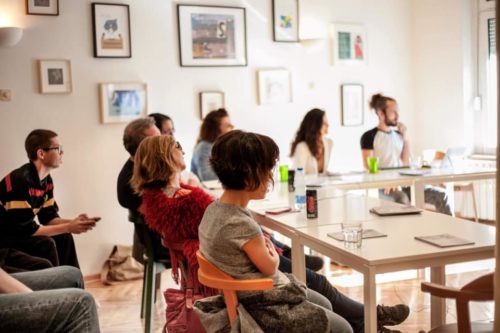 Last month, our collaboration team was invited to the Cooltzine Simultaneous Exhibition in the Stour Space in London. Our mission was to connect artists and exhibitions taking place across Europe via Webex. The 'shared space' themed event was hosted by Cooltsalon – a Bulgarian-born, UK-based, international art platform that enables ideas and creativity exchange in an urban context.
An inspiring project
Cooltsalon was founded in Sofia more than five years ago. Their mission is to give exposure to individual voices hidden behind city life. They host a variety of events such as guided walks to meet local creative businesses and exhibitions with international artists.
This event was a one-day exhibition to simultaneously connect art-lovers from across Europe. Cooltsalon asked if Cisco could help create a live interactive video stream so all contributors and attendees could sneak a peek into each other's venues.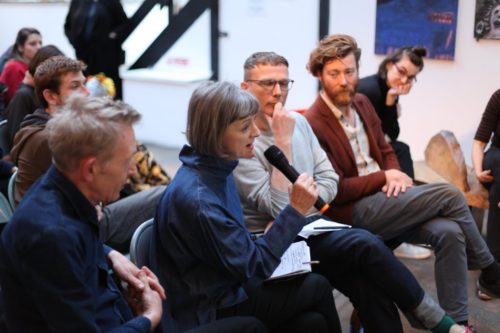 This meant each artist and city had the opportunity to present to each other, and together we explored the idea of 'shared space' and the collective contributions.
Needless to say, we were excited to be there! The concept behind the Cooltsalon projects embodies the ethos behind Webex – to bring people together to create something more powerful, and in this case, inspirational.
When we get to know each other and the world around us, we can enable our best thinking to come to life. Exciting projects like these are exactly the way we hope people will use our products.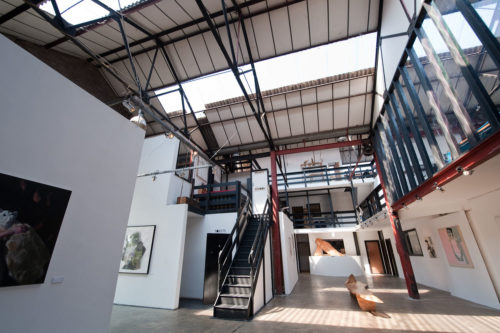 A Webexceptional hub of creativity, culture and debate
The event was originally created for artists to present their ideas of 'shared spaces' with peers. We used the Cisco Webex platform and smart devices to connect the London, Sofia and Belgrade events in a virtual collaborative space.
Like magic, creators could present their concepts, learn more about each other and connect on a whole new level, not only with the artists sitting next to them but with like-minded people internationally.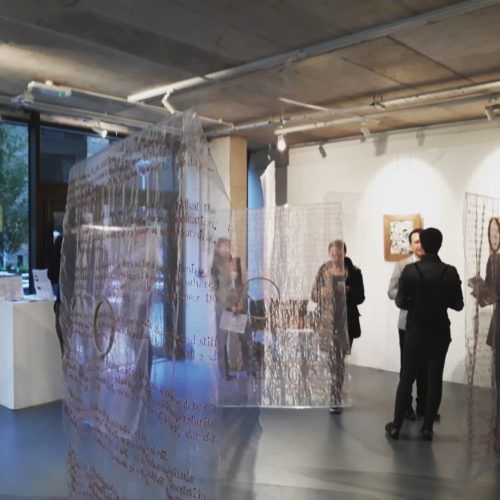 It was interesting to see first-hand how our technology fitted into this context. By enabling smooth high-quality video and sound, together with content sharing and whiteboarding, Webex helped create a truly connected experience. It was as if we were all sitting in one space together. In a distributed, live-streamed discussion about shared spaces – Webex became that space itself.
As the event wrapped up, our new friends at the Belgrade exhibition continued the carnival of culture at the Museums taking place in their city, while we made our way home through the always bustling streets of London. The opportunity to connect our cities and culture was something I was proud to be a part of and hope we continue to see great new inspirational projects like these come around more often!
"Having Cisco as partners for this year's edition enabled the very core part of the project – the cross-country live exchange. We knew that Cisco had previously supported and taken part in international collaborations and felt Cisco's expertise was absolutely aligned with the concept. There's plenty of technological solutions to facilitate a video call or online stream, but with Cisco's technology and team it was rather creating a whole space – a shared space."  – Oli Gots, Cooltsalon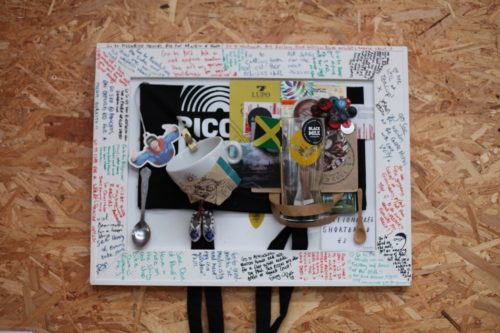 Tags: