Small and Medium Business
AI – Coming to a Store Near You
Technology that grows smarter by the day is already reframing customer expectations. It seems like a lifetime away since I had to queue in a bank, or call someone to order a taxi. Indeed, many of our youngest team members at Cisco do not remember a time without smartphones, let alone mobile phones.
The only thing as certain as technological progress moving faster, and in different directions than commentators foresee, is that consumer expectations will accelerate even faster. And today, consumers are embracing brands that free them up from tedious tasks and allow them to focus on what is important to them.
Hungry? There's an app that'll have dinner delivered to your door in minutes (possibly even by drone!). Useless at remembering birthdays? Your tablet will remind you in advance. Meeting a friend at the station? A couple of clicks to check the train's running to time.
But servicing consumers used to a 24/7 culture of 'always on' information sharing can get pretty resource-intensive. Therefore, it's no surprise to see businesses increasingly turning to Artificial Intelligence (AI) to help them to handle the increasingly big data they amass. By 2020, 85% of customer interactions in retail will be managed by artificial intelligence, according to Gartner.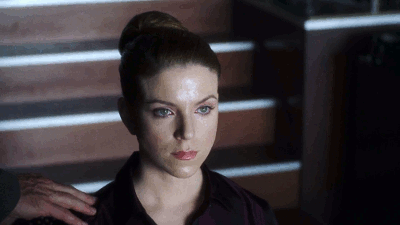 Source: giphy.com
Here are some interesting examples of AI in action right now:
DoNotPay – the world's first robot lawyer repeals 64% of parking fines.
IntelligentX Brewing Company – the UK-based brewer utilizes an AI algorithm to develop recipes and collects consumer feedback via a Facebook Messenger bot, used to adjust beer recipes and brewing methods.
Mubert – a stream of electronic music composed by an algorithm in real-time.
Zenta – a personalized physical and emotional wellbeing coach, powered by a biometric band which converts physical signals such as heart rate, perspiration, respiration and temperature into emotional insights
Vi – a personal training device that uses AI to help users meet their weight loss and training goals. It can relay real-time data such as breathing and heart rate on request, and also offers real-time advice to help users keep pace or know when they should slow down.
FeltSo –  an artificial intelligence engine that reads thousands of customer reviews and automatically filters out fake ones to provide impatient shoppers with a concise yet customer-powered analysis of a product.
Paribus – an automated plugin which connects to users' email, scans their online purchase receipts and files price adjustment claims on their behalf, whenever it spots an opportunity.
And of course, the AI innovation launched this year to the greatest hype – Amazon's Alexa, which, via its range of wireless speakers, allow consumers to do everything from select music to dim the lights to shop online. In January 2016, there were 135 'skills' (third party capabilities) in the Amazon Alexa voice app store. By June 2016 there were 1,000, and by September this had expanded to 3,000, with tech evangelists enthusiastically (and virtually) embracing Alexa.
Unique users of digital virtual assistants are set to rise from 390 million in 2015 to 1.8 billion worldwide by 2021 (source: Tractica, August 2016). And, according to research by SONAR, 60% of US millennials and 53% of UK millennials would prefer talking to a chatbot to a human when it comes to resolving questions about online shopping.
 "Bots are the new apps"
Satya Nadella, Microsoft, March 2016
It's no surprise, therefore, that in today's uncertain economic environment, retailers are looking to AI as a way to combat shrinking margins and increasing payroll costs by automating resource-heavy service tasks and driving service innovation.

With an eye always firmly on technology developments and innovation, Cisco is already working with a number of retail customers on how they can best integrate AI within their operations. Watch this space for details!

Tags: