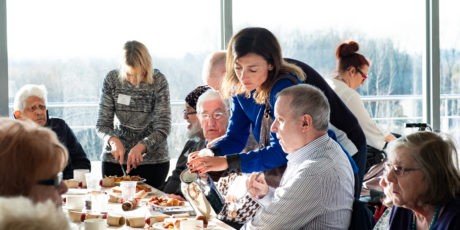 Cisco UKI
Age UK Hounslow joined us for Christmas lunch

What do you do to round off 12 days of Christmas celebrations at Cisco?  Obviously, you arrange a Christmas Lunch for our local elderly neighbours.
Earlier this year, when Amy Lawrence, Territory Account Manager in the Cisco Small Business team heard about the Campaign to End Loneliness  she felt that she, and Cisco, should step up to do something to help.  So she gathered together a team to help and started to organise amazing lunches at Cisco for people who just need to spend time with other people. Last week the team celebrated Christmas by hosting local 67 elderly people for Christmas lunch at Cisco Bedfont Lakes.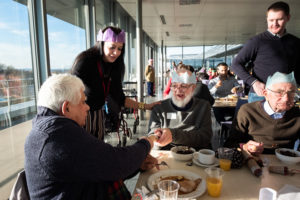 The day started at 11:30am as the Bedfont bus arrived outside and disgorged its contents, 30 elders from our local Nepalese community. With limited English this community works hard to be together and find activities everyone can take part in.  Unlimited tea, coffee and biscuits kept them entertained whilst the rest of the attendees made their way to Cisco.
With lots of help and support we treated them to a full Christmas dinner with traditional turkey as well as a lovely vegetarian wellington and, of course, a Christmas pudding* (*other options were available – and several had all of them!).  We served some, waited for translations, served some more!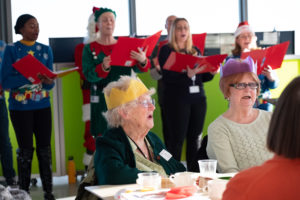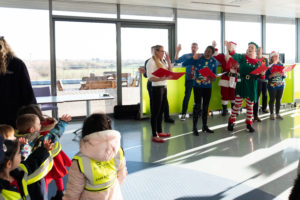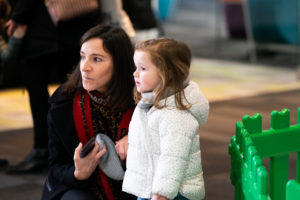 We have a nearby nursery for our employees at Bedfont Lakes so the older children came along and brought Christmas cards they had made for the guests. The amazing entertainment was provided by our very own Cisco UK Choir singing festive tunes and Christmas carols.  After they finished the Nepalese community entertained us with festive tunes from their homeland, before we all joined in with a nearly in tune sing-along ending with a spirited rendition of 'We wish you a Merry Christmas'.
"The members enjoyed the Christmas party and food you laid out. Most of all Cisco makes them feel very special with great hospitality and I know they love coming to Cisco. Their feedback is that you all are very caring. Thank you very much – this year has been an amazing partnership", Hansa Darbar, Business Development and Events Manager, Age UK Hounslow.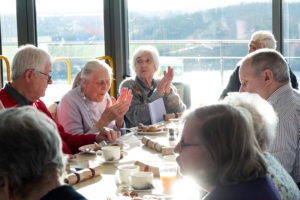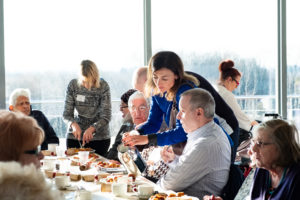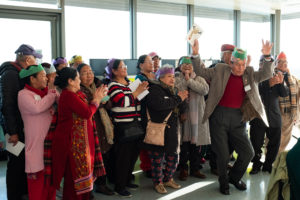 Cisco has had an ongoing relationship with Age UK Hounslow for several years. We've done lots of traditional volunteering with many of their walls painted by Cisco teams but I think everyone agrees that being able to bring people together at this time of year was the most satisfying volunteering of all.

Tags: