Cisco UKI
Addressing the Productivity Puzzle
From the Bank of England to boardrooms up and down the country, there is a consistent challenge being faced throughout the UK at the moment: the productivity puzzle.
Labour productivity – or put simply, the quantity of goods and services produced per employee – has declined sharply since the 2007-8 financial crisis and today is around 16% below the levels implied by a continuation of the pre-crisis trends, and 4% below the pre-crisis peak.  The problem itself seems well defined, so what's the puzzle?  Well, we know the what, but we don't know the why.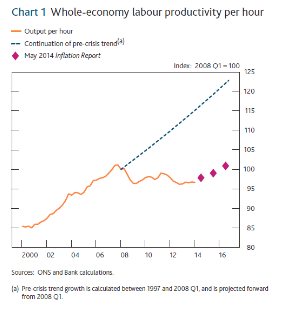 Competing theories abound for explaining this dip and more importantly, how we can reverse it.  What everyone is agreed on though are the very real implications the problem has for individual corporations, monetary policy and the UK economy as a whole.
So, could technology hold – at least some – of the answers to this conundrum?
When the concept of mobile working first emerged, City Slickers wore their BlackBerry devices like badges of honour and corporates believed they'd discovered the Holy Grail: a means of instantly converting down-time into productive time.  Quickly however, work became all-pervasive, with evenings, weekends and even holidays being converted into "productive time".  The idea of mobile working was viewed as a double-edged sword and questions were raised around whether productivity alone was the only metric organisations should be measuring.
Today, Millennials are entering the workforce with a different mind-set from older generations: they are unashamedly demanding a work-life balance.  And HR departments are realising that increasing productivity is about enabling employees to deliver their best work, which is not necessarily the same as getting the most work out of them that you can.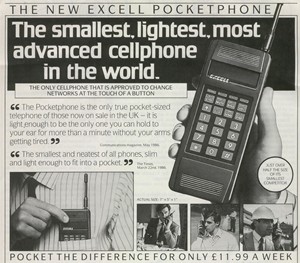 It's about empowering employees to take control of their lives and make the decisions around where and when they work.  It's less about being "always on" and more about embracing a "work anywhere, anytime" approach, something we firmly believe and practise at Cisco.  And it's this philosophy that's seen us partner with Working Families – the UK's leading work life balance organisation – for their National Work Life Week, running all this week.

Cisco's market-leading collaboration technology enables organisations to deliver that work anywhere, anytime capability and in this respect, we certainly eat our own dog food! Our own vision for flexibility is that we are able to leverage our technology in a way that puts the emphasis on employee outputs, versus where they do that work.

By engaging in flexible work practices, Cisco employees avoid on average 1.2 weekly commutes and we've seen 66% of that avoided commute time being allocated to additional work time.  This translates to 4.3 million incremental work hours / year across our global workforce, valued at $208 million USD.

And it's not just about allowing employees to work from home.  We found that providing Video and Telepresence also reduced the time employees spent moving between buildings in their working day for in-person meetings.  It may sound like a trivial consideration but internal analysis showed a saving of 1.1 hours per employee a week as a result of using this technology, equating to 3.6 million hours / year in potential incremental productive work hours for the global Cisco workforce.  And the financial value of this increased productivity?  $176 million USD.

Our focus is not on demanding employees work every hour available, but on empowering them to work in a way that better suits their lives.  And the benefits we've realised are not just in additional productive work hours.

Our flexible workers not only receive higher performance ratings, they are also more engaged – which is strongly correlated with productivity – and show a 30% lower voluntary attrition rate versus traditional workers.

And with 74.5% saying that timeliness of their work output improves when working at home and 67.4% that their quality of work improves – the figures really do speak for themselves.

Technology alone will not hold the key to solving the UK's productivity puzzle but it does provide some insights into how we can think beyond the immediate economic arguments surrounding this challenge.  By embracing collaboration technology and flexible working practices, organisations can drive individual satisfaction, effectiveness and performance amongst their employee base.  The key to unlocking productivity may not lie in squeezing your human assets for all they're worth, but rather in enabling a happier, more empowered and more motivated workforce, alongside a smarter way of working.

And on that note, don't forget that as part of National Work Life Week, this Wednesday is officially Go Home On Time Day…a definite date for your diary!

Tags: