Partners
A partner-eye view from Cisco Live Barcelona 2018
Here we are, I'm writing this the week after Cisco Live, in Barcelona. This year was the biggest ever for the European leg of our annual event series, with over 12,000 Cisco customers, partners and staff onsite at the Gran Fira Barcelona for a week of networking, learning and fun.
Of course, the main reason I attend Cisco Live is to spend time with as many of our partners as possible. We always get fantastic feedback from our partners, and this year was no exception. So in this blog I thought I'd share with you what our partners told me they love about Cisco Live and what they thought were the 'best bits'.
What is it all about?
Jon McKellar from Computacenter pretty much summed it up:
Computacenter wanted to hear Cisco's vision for the future… and continue to build relationships with one of our most important partners. Sitting in numerous technical sessions, hearing the keynotes and walking around the "World of Solutions" has enabled us to have a better understanding of [our customers] challenges and how we at Computacenter, working with Cisco, can help them achieve their goals.

We're building the future
Rowan Trollope's opening keynote set the tone with some hugely interesting predictions out to the year 2050. I mean, flying, self-driving taxis and artificial telepathy. Really? Well yes, really.
We may not be there yet, but our technology is taking IT infrastructure on a fast-track to the future. At the keynote we also announced announced the availability of our next generation analytics capabilities for both the network and the data centre. Now you can validate business intent with always-on assurance, predict the impact of configuration changes, proactively verify network behavior, and assure network policy and compliance. And even detect problems before they happen.
Don't just take my word for it. The vibe this year was tangible across the event. Jorge Aguilera of SCC summed up the atmosphere:
There is a clear direction from different teams at Cisco to empower customers and partners adopting network automation and programmability as the key enabler to the digital transformation of infrastructure in organisations.

Try before you buy!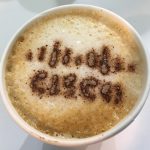 Don't quite believe what you are hearing? We heard a lot of customers and partners saying 'this sounds great, but I can't quite believe it'. So that's why Cisco Live isn't just about sitting and listening. It really is about getting hands on, including the DevNet zone, where I spent some time honing my programming skills (Who am I kidding, I have NO programming skills).
From there I walked into the World of Solutions where there were opportunities to try out the new capabilities of DNA Assurance in a sandbox demo. And all our latest solutions were on hand, with many of our experts available to answer those difficult questions.
Meet the brains behind the innovation
Not only that but our engineers and software developers take time out from designing our amazing technology to spend time at Cisco Live with our customers through technical deep dive presentations and in 'meet the engineer' sessions. And this was the real highlight for Adrian Clarke of Ideal Networks:
Having access to the entire Cisco portfolio was great, but the biggest benefit for my learning experience was having direct access to the people behind the technology.

A Cisco Community
Partners aren't just visitors to Cisco Live though, they are also present as representatives of our extended ecosystem.   It was great to see our customers engaging with our many partners and 'ECO' partners who were showcasing their solutions and expertise throughout the World of Solutions.
That's just a tiny window into Cisco Live and a taster of our partners perspective on the benefits of this great event.  That the event grows year on year is testament to its enduring relevance.  Emma Lobley of Fastlane neatly summed it up:
Great Cisco Live this year, especially in sunny Barcelona. 3 days of networking, lead generation and tapas, what's not to like.
Whether you are a partner or customer, I hope this has inspired you.  If you haven't attended before, why not make 2019 your first.  If these partners experiences are anything to go by, you are sure to get a whole lot out of it.

Tags: