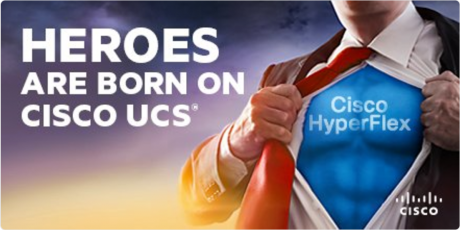 Data Centre
3 reasons to love Cisco hyperconverged and put your business on the fast track
On this day (March 10) in 1876 the first intelligible speech was transmitted via telephone.
Inventor, scientist and teacher of the deaf Alexander Bell made history when he summoned his laboratory assistant Thomas A. Watson with the words "Mr. Watson – come here – I want to see you."
So, what would Mr Bell (apparently "Graham" was not added until he was 11) made of the 21st century incarnation of his telephone?
One would imagine he'd be rather impressed.
Move faster in the digital age
Smartphone functionality has been made possible by the convergence of fantastic networking, compute and storage technologies.
Of course, the smartphone is just one example of the evolution and integration of multiple innovations enabled by connectivity. Or 'digitisation' as this phenomenon is more commonly known.
In today's digital economy where the app has become king, your organisation must move faster than ever. It must also be extremely flexible. You need the ability to add apps and virtual machines (VMs) quickly to handle the speed of business.
But the silos of compute, network and storage in your data centre can hold you back. They're static and require individual management. This is one reason for the popularity of hyperconverged infrastructure (HCI).
HCI offers a single, centrally managed appliance with software-defined compute, network, and storage that's flexible, scalable and easy to deploy.
That's why we'd love you to join us on a live webinar next Tuesday 14 March for a dive into the world of true hyperconvergence.
We'll tell you all you need to know about getting the most business value from this unique technology and how best to exploit the pay-as-you-go model that comes with it.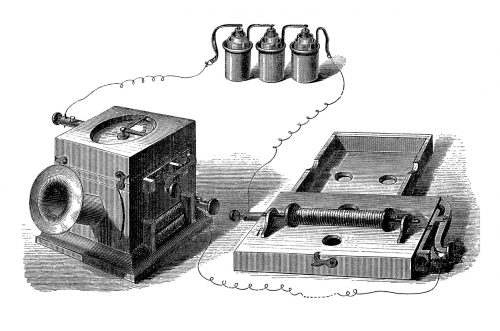 The only game in town
Alexander Bell was not the only game in town when it came to the birth of telephony. He filed a patent describing his method of transmitting sounds on February 14 1876, just hours before his great rival Elisha Gray filed a caveat (a statement of concept) on a similar method.
Likewise, there are several flavours of HCI competing for your attention today. But not all HCI platforms are created equal.
Several well-known platforms lack a vital ingredient in the hyperconverged stack – the network. Although it can take just 30 minutes to install a hyperconverged appliance and 15 minutes to configure it, adding network as an afterthought can be costly.
Choosing hyperconverged that includes network by design means you have a truly converged and tightly integrated solution. That's exactly what you get with Cisco HyperFlex.
What's more, with our new HyperFlex All Flash nodes and 3rd Generation 40 Gbps UCS fabric networking, you get blazing fast performance.
Not to mention hybrid cloud mobility with the integration of Cisco ONE Enterprise Cloud Suite's (ECS) CloudCenter for private and public cloud elasticity. (A feature that could certainly come in handy given recent cloud woes)
History written by winners
Of course, we could tell you all about this by investing tons of cash in those annoying follow-me ads. Instead, we've invested in building the best HCI platform for you and your business.
To prove it, we've put our money where our mouth is and commissioned the boffins at Enterprise Strategy Group (ESG) to perform lab testing. They compared HyperFlex with 3 other solutions using an industry standard benchmark for application performance on HCI and concluded that HyperFlex:
Supports up to x3 higher VM density – providing organisations with the best TCO for HCI deployments
Lowest VM read/write latencies – enabling HyperFlex users to bring more business-critical apps to HCI
x7 reduction in IOPS variability compared to other solutions – delivering the best user experience and availability for applications
We're driving rapid HCI innovations and have delivered high performance component options, intuitive management enhancements and new enterprise data protection and security features.

So please do register for our live webinar and set your business on the path to hyper success.

Tags: