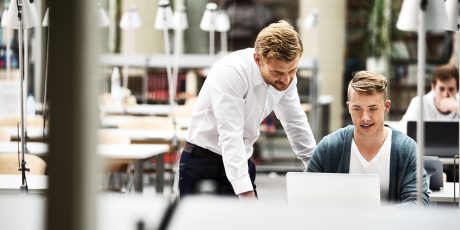 Cibersegurança
Introducing the new Cisco Cybersecurity Academy in Portugal
Addressing the cybersecurity talent shortage is a shared responsibility
Whether to boost productivity, improve public services, or help make cities more sustainable, digitization is driving endless benefits. However, one challenge is threatening the new era of connectivity and technology: the growing digital skills shortage.
Recent McKinsey data found that 87% of companies worldwide are already facing or expect to face a skills gap during the next few years. In Europe, the cybersecurity skills gap is even more worrying, due to increasing cybersecurity requirements in EU legislation and an aging population. 55% of enterprises have difficulties in recruiting ICT specialists and the cyber-skills shortage is even more pronounced, as data from ENISA shows.
At Cisco, we recognize this challenge and are committing resources to address it.
Portugal's next generation of cyber defenders
Today, we're taking this aim to Portugal with a specific program called 'Cisco Cybersecurity Academy'. Starting on September 12, the initiative will bring together relevant academic and enterprise players to train the next generation of cyber defenders and help address the skills shortage.
During six months, Portuguese graduates recruited from technical universities will be trained by Cisco certified learning partners, preparing them for the CCNA (Cisco Certified Networking Associate), CyberOps Associate and Security Networking with Cisco Firepower certifications, as well as Ethical Hacker, which is an independent and recognized industry certification.
Partners make the difference
We're working on this project with a diverse ecosystem of organizations, including top technical universities in Portugal and key partners in the cybersecurity space. Cisco customers will also be participating, sharing their insights and experience with the students. Finally, local Cisco partners will contribute and co-invest in this first edition of the Academy.
In addition to the technical sessions, the Cybersecurity Academy Program will also deliver soft skills training and talks from Cisco experts, customers, and influential external speakers. We are very proud to collaborate with all of them in this innovative experience, which may be replicated in other European countries.
As the saying goes "it takes a village" and I am grateful to a number of Cisco leaders who have embraced this initiative: Emma Carpenter, Security VP and Executive Sponsor of the project, Yves Mertens, Managing Director of Partner Security Sales at Cisco EMEA and the sponsorship of Anna Barker, Customer Experience Centre Director at Cisco Portugal and the CDA program (Country Digital Acceleration). The program also counts with the professional advice of Cisco Networking Academy.

Cybersecurity is a value play and having the capabilities in your organizations is key. That's where I believe that with the Cybersecurity Academy initiative in Portugal, scaling Cybersecurity through our channel, is the initiative that will empower our channel to raise the bar in their capabilities. After the Cybersecurity Academy program, the individuals will be able to work with their customers to drive the offerings of Cisco Secure.

Tags: