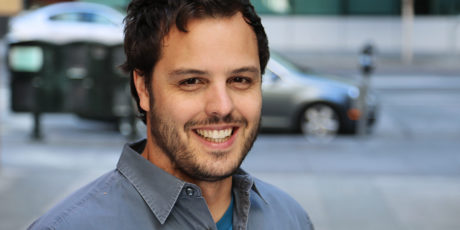 Our People
Five Questions to ThousandEyes Co-founder Ricardo Oliveira
At Cisco Live in March,  Cisco announced new ThousandEyes integrations to provide customers with end-to-end visibility across applications and the internet. Not only is it a huge milestone for customers who increasingly rely on SaaS and cloud-first solutions to drive business agility, but also for ThousandEyes co-founder Ricardo Oliveira who started his entrepreneurial journey as a student from Porto, Portugal, to UCLA in California, and a startup founder in San Francisco. And now, Cisco ThousandEyes is growing its team right here in Portugal.
Welcome to Cisco! It's been quite the year for ThousandEyes, first you're acquired and then just a few months after, you launch integrations with some of Cisco's core technology platforms, what has that been like for you?
A ton of fun and a ton of work! We officially became part of Cisco in August last year and in just a few months, we've been able to reach key milestones in our acquisition journey which has allowed us to empower every Cisco customer with the power of ThousandEyes' technology to see every network, even ones they don't control, as if they were their own. My co-founder Mohit Lad and I founded ThousandEyes ten years ago with the single goal to help companies see the cloud, Internet, and SaaS like their own environment. That's why Cisco acquired us and with our recently announced integrations at Cisco Live, that vision is truly becoming a reality now that tens of thousands of customers are able to access ThousandEyes' internet and cloud intelligence with Cisco's switching portfolio and AppDynamics. That's an unprecedented scale for us and we couldn't be prouder of the team's work to make this happen in such a short amount of time too.
The Cisco Portugal office was recently recognized as the #1 Best Place to Work and now you're looking to expand the team with ThousandEyes roles, can you tell us more about those? What is motivating the team to expand in Portugal and invest in our local talent?
While we're headquartered in San Francisco, California, we established our first European office in London a few years ago and since then we've continued to grow across the continent. I'm really excited about the strong growth that we're seeing in Portugal and the overall momentum around the startup community and the emerging tech innovation. Besides myself, we already have quite a few folks from Portugal working at ThousandEyes and I'm thrilled to grow the team with local talent. At ThousandEyes we're preserving our identity and startup mentality while embracing the large network of expertise and resources we can now tap into via Cisco. Work culture is really important to us and it's fantastic to see Cisco Portugal voted the number one place to work in the country!
You have your roots here in Portugal too, what was your own journey like and what motivated you to move abroad?  
After finishing my degree at Universidade do Porto, I wanted to gain international experience and started applying to various courses abroad. Given my studies, I was very happy to attend the Master's Program at UCLA in Los Angeles, California, and eventually join the Ph.D. program at the UCLA Internet Research Lab, where I met my co-founder Mohit Lad.
Through our research and the larger industry shifts at the time, such as the launch of AWS and SaaS companies like Salesforce using the Internet to reach consumers and enterprises, we were convinced that the Internet was going to fundamentally change enterprise architectures and become the new enterprise network, yet it wasn't well understood and that's why we founded ThousandEyes – to solve the Internet-sized visibility problem and become the "Google Maps for the internet."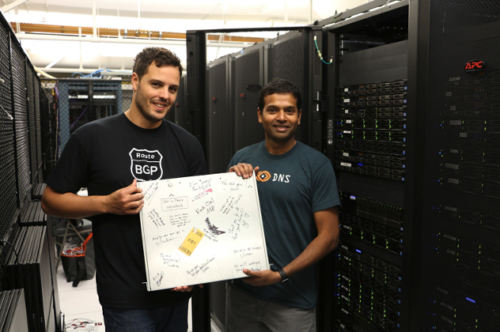 What advice would you give to aspiring entrepreneurs looking to found their own startups, and perhaps even make the journey to another country? Any lessons learned?  

It took us a couple of years till we built the first version of our product and that's the advice I'd give to fellow founders: starting a company can take many years and include a lot of obstacles so it's important to work on something that truly aligns with your personal interests. Second, I found that having a co-founder by your side who might even complement some of your skills was critically important, especially in moments of uncertainty.  For startups based in Portugal, my advice would be to follow the model that we already know has been tested and proven to work – starting out with an engineering team in Portugal but moving Sales/Marketing and Product teams to the larger market, be that the U.S. or another country.

Is there anything in particular that you miss from home? How do you stay in touch with Portugal? 

I miss pretty much everything! My family is based in Porto and I try to visit three or four times per year, despite the long journey from California where I am based now. It's always nice to return to Portugal and spend quality time with family and friends. Apart from that, I have been closely following all the recent startup and venture capital activity in Portugal and firmly believe that our country has grown so much in the last few years and become an increasingly attractive destination for young talent. Now that we are growing our ThousandEyes team in Portugal it's even more important for me to keep up with what's going on and I'm excited to stay even closer in touch.

—

For more information about ThousandEyes and a list of current job openings, please visit the Careers site: https://www.thousandeyes.com/careers/

Tags: