Life At Cisco
Giving Back in Brazil
In mid-October I was lucky enough to join a group of 40 Early-in-Career Cisco employees going to Brazil for the large volunteering event "Water for Lives". The event took place close to the city of Caruaru, in the north-east of Brazil and was a collaboration between Cisco and Habitat for Humanity.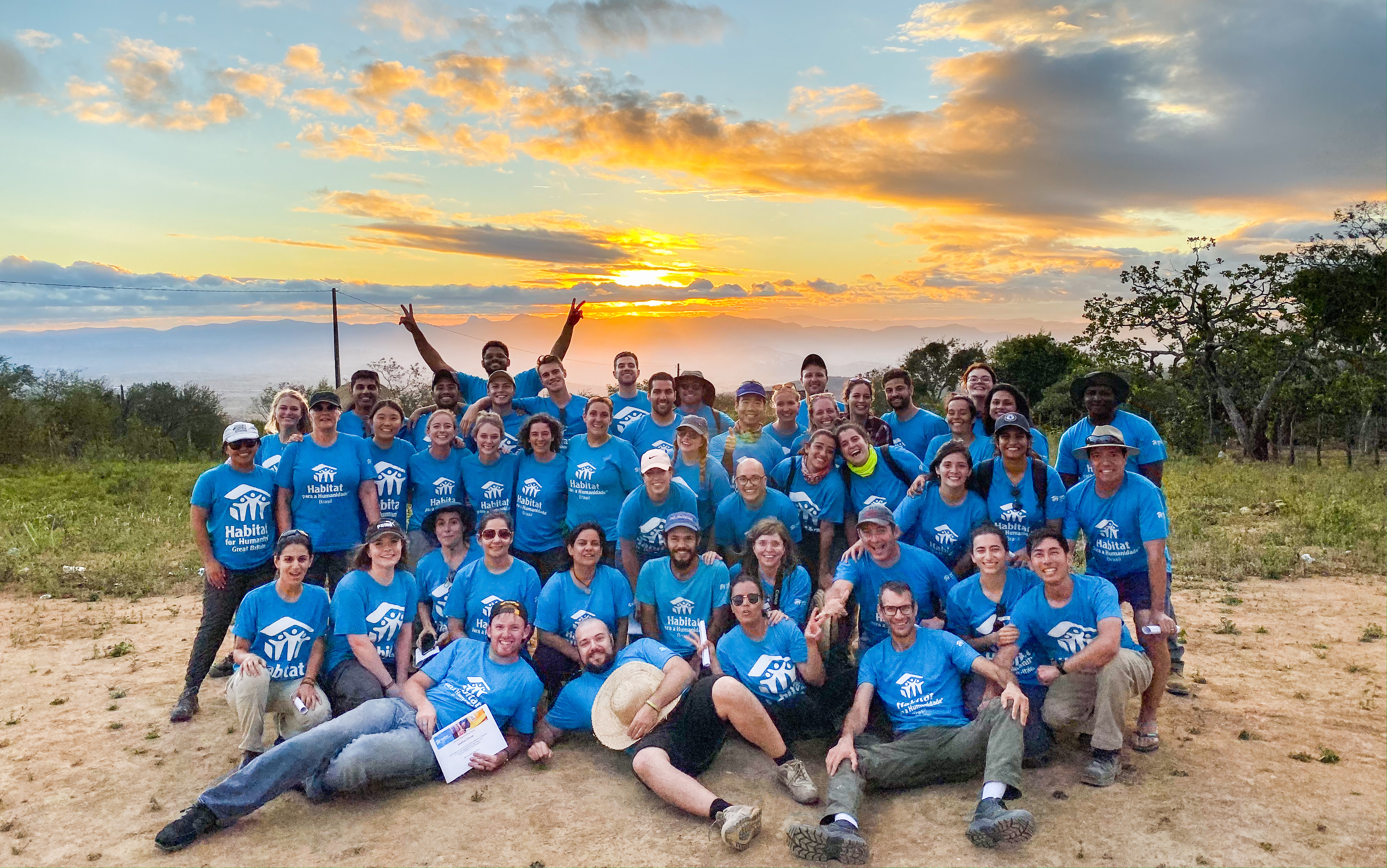 The entire group that came to Caruaru to volunteer
The lack of access to water in the region around Caruaru forces women, children, and elderly to walk long distances in order to collect a decent supply of water for their homes. The amount of water that they are allowed to collect every day is limited, resulting in very sparse living conditions.
Our group was divided into 17 teams, where each team was in charge of building one water cistern for one specific family. With me on my team I had Kellen, a Cisco colleague from the USA, and José, who was an experienced mason. We were building a water cistern for Donha Preta, who was living by herself in the town of Riacho das Almas, a 40-minute drive from Caruaru. She was unemployed and normally spent one hour each day collecting her allowed limit of water, in fact only two buckets of water a day. Donha Preta had 4 adult daughters and a grandson, but due to the limited amount of water she had access to, she had never been able to have them all visit at the same time.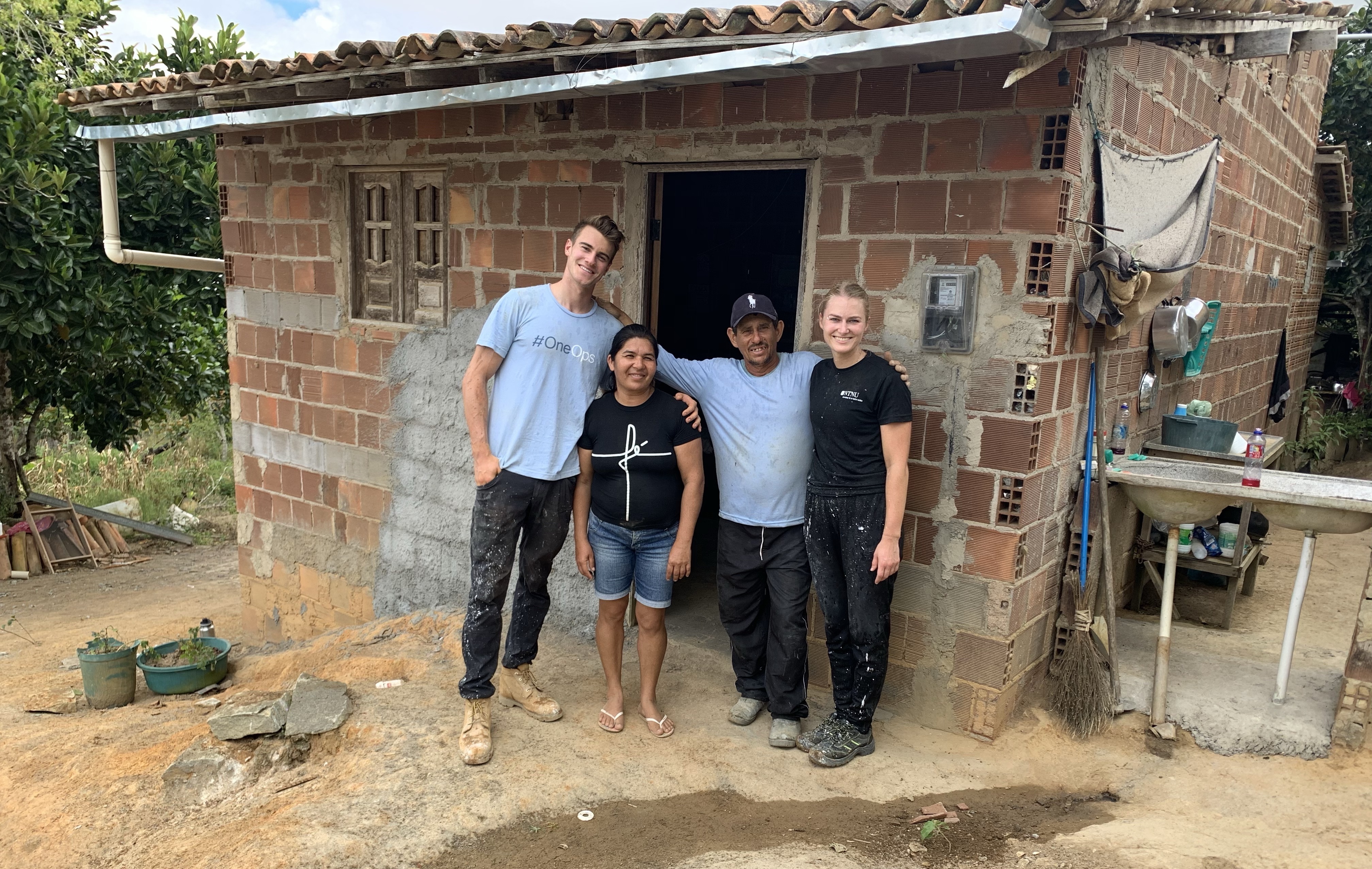 Kellen, Donha Preta, José and me outside the house of Donha Preta
Over the course of 5 days we went from having a big hole in the ground to having a fully functional water cistern. We were mixing a lot (and by that, I mean really a lot!!) of cement, in order to build the cistern. We started by making the different building blocks in cement. When they were all dry, we could start stacking the blocks and bit by bit putting the cistern together. By the end of the week, we could cover the cistern with layers of cement and coating, before we finished it by painting it white. At last, we built gutters that would lead rainwater from the roof of Donha Preta's house into the water cistern.

Piece by piece, the cistern was constructed and finalized.
After a week of hard work, the cistern was finalized and each of the 17 families became proud owners of a 16'000-liter water cistern. You could really see the gratefulness in Donha Preta's face and among all the other 16 families.
I would like to thank everyone who made donations for this project, it really made a difference! This was the first ever volunteering event for the global Cisco Early Career Network. I would encourage everyone who is Early in Career in Cisco to keep their eyes open for opportunities like this – there will be a new trip next year! This was not only an opportunity to get to know colleagues across continents and nationalities, but even more importantly a chance to make a great impact on someone's life.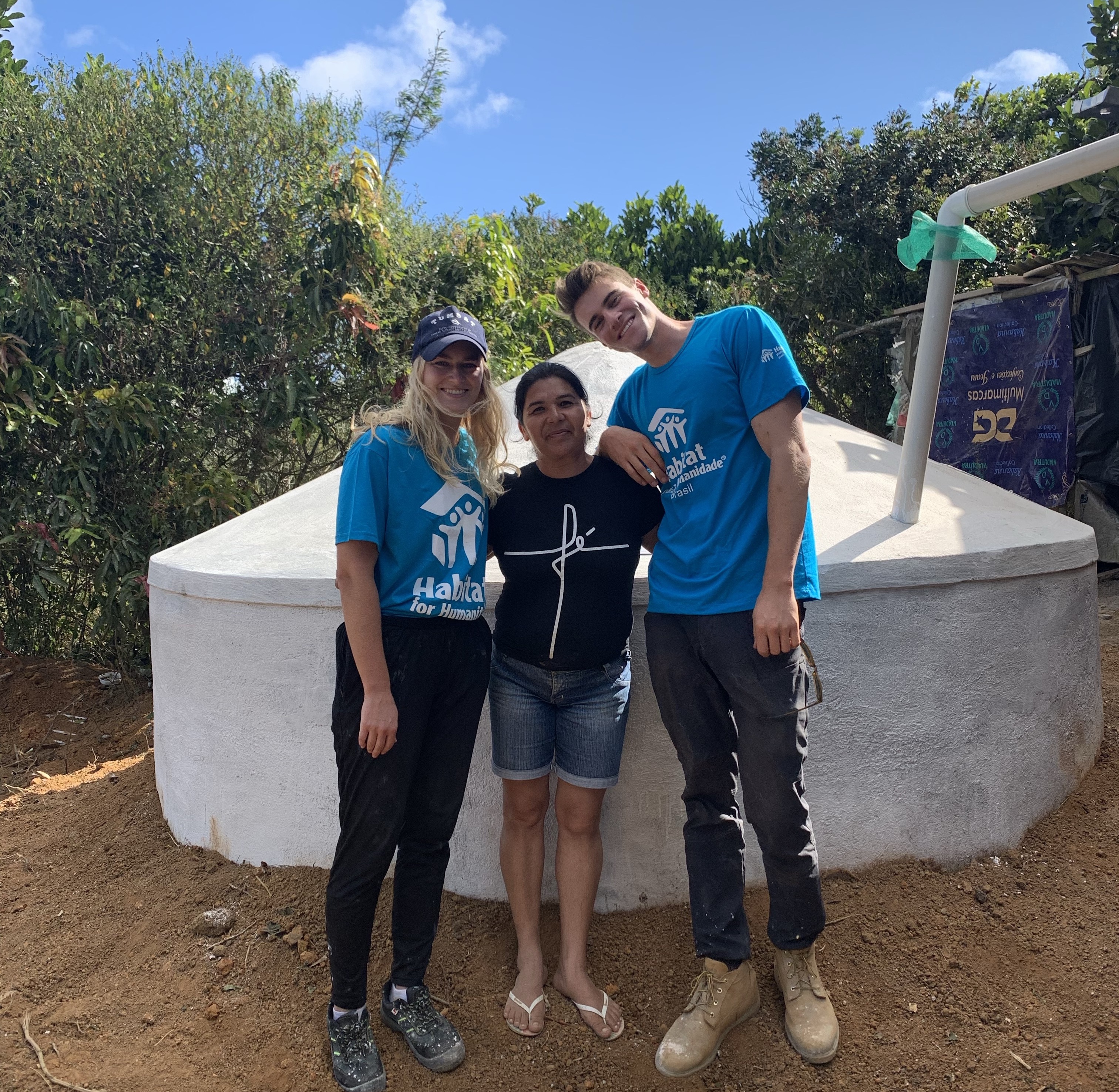 Me, Donha Preta and Kellen in front of the cistern after finishing it

Tags: